Mr. Mazel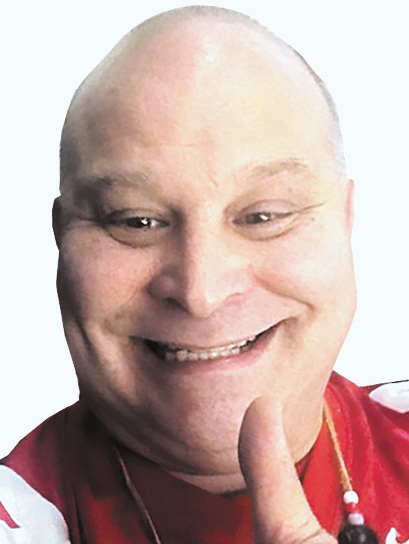 Unintended coincidences helped make for a pretty good book written by Samuel Dorf, associate professor of musicology at UD. Performing Antiquity: Ancient Greek Music and Dance from Paris to Delphi, 1890-1930, released in 2018, tells the captivating story about some of the most intriguing characters involved in ancient Greek music and dance in the late 1800s and early 1900s. Sam is also a dance historian. Ironically enough, Sam's research for the book led to Dayton and a Jewish connection. One of the book's central subjects, Natalie Clifford Barney — part of the family that owned the Barney & Smith Car Company — was a Daytonian expatriate living in Paris. Her maternal grandfather was Samuel Pike, who operated Pike's Opera House in Cincinnati before moving to New York, where he opened the Grand Opera House in 1868. That opera house was around the corner from where Sam's brother, Ben, lives. Barney's maternal great-grandfather was a Jew of German descent. "It's a completely happy accident," Sam says of all the related moving parts. The book is an easy read for all, not just the music, dance, and classics nerds, Sam says. He'll give a public talk about the book at the Downtown Dayton Metro Library from 2 to 3:30 p.m. on Saturday, March 30. "This is the best book ever written and everyone should buy 10 copies," Sam says with a laugh.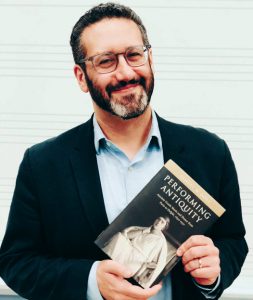 Danielle Rastetter was named All Ohio 2018 female champion of sprint aquabike and a series champion tritop by HFP racing. Aquabike is a swim and bike combination race.
Coolidge Wall law firm dedicated the Jonas J. Gruenberg Board Room in January to honor Joe's 49 years of service, mentorship, and leadership to the firm.
Dayton Ballet dancer Jocelyn Green has founded a new performing arts group, the Dayton Dance Initiative, to extend Dayton's professional dance season. "I have been an active part of Dayton's dance community for the past five years as a member of Dayton Ballet," she explains. "Our mission is to provide Dayton artists a platform to collaborate and create, while broadening Dayton's interaction with dance." Now in its early fundraising stage, Dayton Dance Initiative will present Making Moves at the PNC Arts Annex at 2 and 7:30 p.m. on Saturday, May 18. According to Jocelyn, this will mark the first time dancers of Dayton Ballet and Dayton Contemporary Dance Company come together to collaborate on a program of new dance works.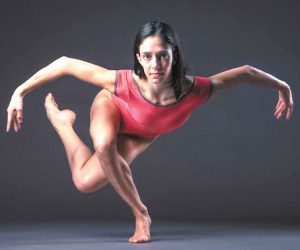 Rabbi Tina Sobo, assistant rabbi and educator at Temple Israel, added a few more letters to her name. She recently received her certification as Reform Jewish Educator. The Reform Jewish Educator Title-Granting Commission comprises representatives from the American Conference of Cantors, the Association of Reform Jewish Educators, the Central Conference of American Rabbis, Hebrew Union College-Jewish Institute of Religion, and the Union for Reform Judaism.
They're creepy and they're kooky, mysterious and spooky… The cast of the JCC Children's Theatre's The Addams Family put on a pair of shows at Stivers School for the Arts and did a phenomenal job. Mazel tov to Alexis, Brianna, and Caitlyn Becker, Emily Burns, Eleanor Claggett, Eli Dowlar, Savannah Earich, Zain Gaber, Liam Garrett, Avi and Chava Gilbert, Elior and Ranon Ginsberg, Lior and Ruth Glaser, Jonah Halasz, Michael Hunter, Shoshana Krummel-Adkins, Yiyi Li Kudera, Andreas Meira, Ellison Peace, Emma Rife, Eleanor Scarbro, Bethany Scearce, Cooper Schairbaum, William Staley, Samantha Studebaker, and Jerry Matthew (JM) Ward. Mazel tov also to the show's creative team: Director Richard Lee Waldeck, Music Director Brett Greenwood, Choreographer Tamar Fishbein, and Production Assistants Jamie Pavlofsky and Eleanor Beringer.
Send your mazel tov items to Scott Halasz at scotthalasz1@gmail.com.
To read the complete March 2019 Dayton Jewish Observer, click here.