Mr. Mazel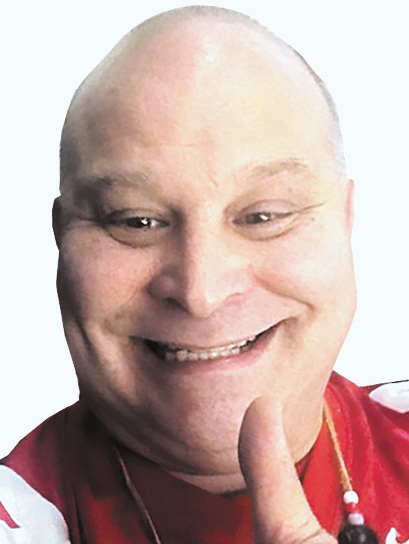 When Dayton native Jeany Nisenholz-Wolf and her husband, Jeffrey Wolf, first saw artwork by former slave Bill Traylor, they knew there was more to the story than what they were viewing.
"There was such a mystery there to unravel and the desire to go beyond the two-line description about a man born enslaved who worked the land his entire life until physically impossible," Jeany told me in an email. "Then he moved to Montgomery (Ala.), doing odd jobs and eventually became homeless in his 80s, and began drawing and painting, sitting next to storefronts, where he was discovered by a local White Montgomery artist."
Almost 10 years after that first encounter, Jeany and Jeffrey, longtime New Yorkers, felt the time was right to begin exploring Bill's life and his work in depth. Writer and producer Fred Barron visited Montgomery to talk with locals and put his eyes on the places Bill lived throughout his life.
The research culminated in the documentary Bill Traylor: Chasing Ghosts, which has been available in virtual cinema via The Neon since mid-April. Jeany is a producer of the film, Jeffrey is a producer and its director and editor.
"Making this documentary within the fuller historical and cultural contexts of Traylor's life became the driving force," Jeany said. "It remained amazing how he transcended the harshness and inequities of his life — and created a visual language to document the past and present narrative of his life. Over a three-year period, he drew and painted images and scenes from his memories and observations that still resonate today and are relevant to our times."
Bill was born around 1853 on an Alabama cotton plantation owned by John Traylor, in Dallas County, Ala., close to the Lowndes County line. Born into slavery, Bill was about 12 when the Civil War ended, and he spent most of his life as a farm laborer, continuing to work and live near his birthplace for another six decades.
Like many in the first generation of freed African American citizens, Bill was expected to farm the land without owning it, "know his place," and disappear without leaving footprints. But Bill did leave footprints.
"We're extremely pleased with the finished film — the way the performers add a lyrical quality and the music evokes the time period, in order to feel the presence of the man and artist Bill Traylor," Jeany said. "The reactions have been quite gratifying."
Critics are pleased too. The New York Times said it was a "sincere, nourishing account of the artist…(it) remains powerful medicine today."
According to the San Francisco Chronicle, "Jeffrey Wolf's exceptional documentary Bill Traylor: Chasing Ghosts seeks to tell its subject's story in a deeply personal way, while also pulling back when needed to contextualize his work."
The Neon will present a free virtual roundtable discussion with Jeany, Jeffrey, celebrated local artist Bing Davis, and Distinguished Research Prof. Flavia Bastos from School of Art, University of Cincinnati, at 7 p.m., Wednesday, April 28. Details are available at The Neon's Facebook page.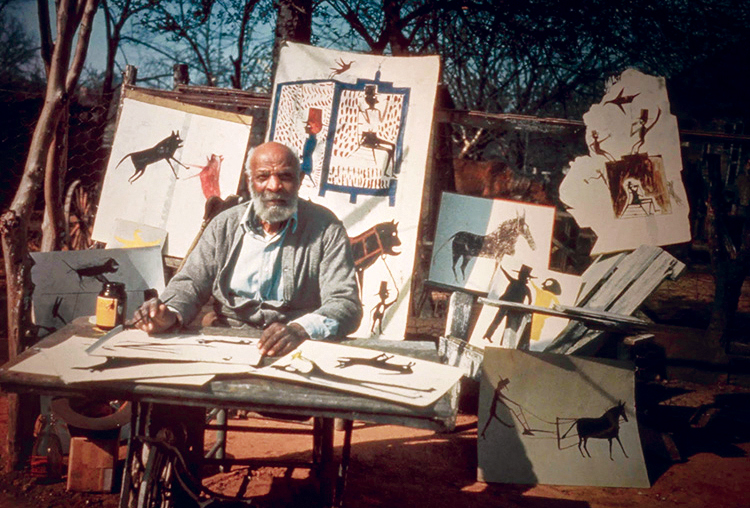 Mazel tov to Steve and Sandy Forsythe, who recently competed in the North American Pairs Bridge Tournament. Steve and Sandy are regulars in local and national tournaments.
Now to brag just a tad. I am one of three finalists for best sports writer in the Ohio Associated Press Managing Editors annual writing contest. The newspapers I write for, the Xenia Daily Gazette and Fairborn Daily Herald, are in Division I, which is for papers up to 7,999 in circulation and contains the most newspapers of any division, around 40. The winners, along with second- and third-place finishers in all divisions and categories, will be announced during a yet-to-be scheduled virtual awards ceremony.
Be sure to send me your college and graduate school graduation announcements and we'll include them here over the summer.
Send your announcements to scotthalasz1@gmail.com.
To read the complete May 2021 Dayton Jewish Observer, click here.