Family's decades of participation inspire new Federation president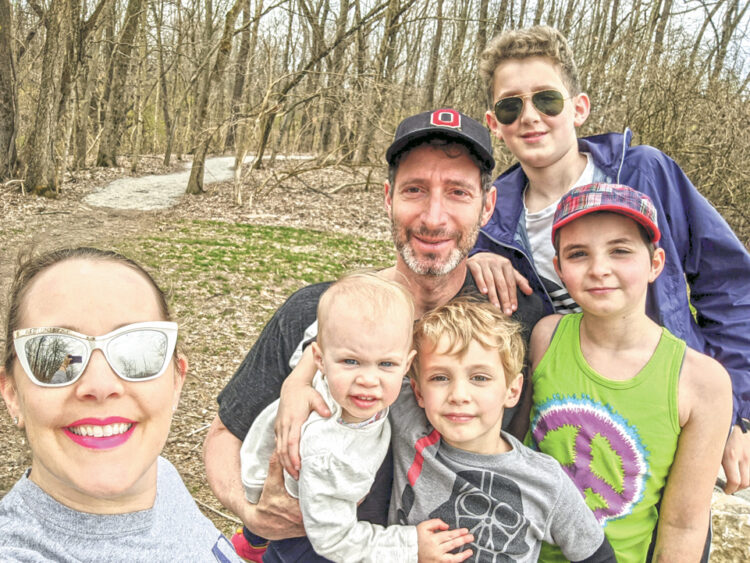 By Marshall Weiss, The Dayton Jewish Observer
Dr. Heath Gilbert says his involvement in Dayton's Jewish community comes from his genes.
"I was a little guy running around the old JCC in Trotwood," says the second-generation optometrist, who was installed as president of the Jewish Federation during its virtual annual meeting, Aug. 13.
For as long as he can remember, his parents, Shirlee and Dr. Ron Gilbert, have been leaders in Jewish Dayton. Ron chaired the Jewish Community Relations Council and Shirlee was president of Temple Israel, chair of the JCC, and president of Hillel Academy's PTO. They never missed making calls on Tzedakah Sundays, let alone any Federation-related event.
"As a teenager, we had BBYO and our own Tzedakah Sunday that we organized," Heath recalls. "We made phone calls to other teenagers to make their pledges to the Federation's annual campaign."
Across three generations — Heath and his wife, Rachel, their four children, and Heath's parents — the Gilberts have been involved with every department, program, and service of the Federation and its agencies, whether as layleaders or as customers.
Heath and Rachel even met through the Federation.
"We met in the hallways," Heath says. "She was in another meeting and kind of looked, 'Who's that guy? There's no ring on his finger.' At that point, we were in that young, singles kind of thing that was going on. Rachel Firkins was working here at the time and Marc Jacob was here with the JCC. Behind the scenes they were trying to do a little matchmaking. They got us on a committee together. And so here we are, four kids and 14 years later."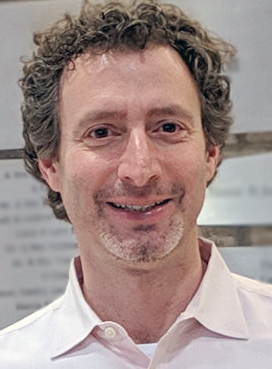 In recent years, Heath has co-chaired the JCC's annual Las Vegas Night fundraiser, has served as chair of the JCC board, and as an officer on the Federation board. He's also past president of the Ohio Optometric Association and continues to serve on its board and several committees.
He and Ron were the first father and son in Ohio to serve as presidents of the association.
Heath says one of his highest priorities as Federation president is to encourage more collaboration among Jewish organizations across the Miami Valley.
"We are primary members of Temple Beth Or, we are secondary members of Temple Israel, we do things at Chabad and we go to Camp Gan Izzy, we go to the JCC camp, we're friends with (Beth Abraham Synagogue's) Rabbi Josh Ginsberg and Cantor Jenna Greenberg and their kids and have play dates, and when they have programs we like, we'll go there," Heath says.
"We're friends with Jews across the community. Our community is so small. But there aren't that many people who cross over. Some people are involved with the Federation and others are happy in their own congregations, that's where they feel fulfilled. But I hope to help bring our community organizations and the Federation together for more partnerships."
He says that Hillel Academy Jewish day school — now on an enrollment upswing — is a treasure, with great potential to encourage more Jews to live here.
"I never realized until my kids started going there how Hillel helps with recruitment of Jewish families when they consider moving to the Dayton area," he says. "Part of Jewish Dayton Dreams Big (Federation's visioning project) is to recruit young Jewish families to come here to live and to work. For a small Jewish community, we really do a lot. If you move to Dayton, if you're new and you're a Jew and want to be involved, you could be on every committee here and make an impact. It's all about getting people to come to Dayton and stay in Dayton. Among the universities, hospital networks, and the base, we have attractive opportunities here."
Heath says he loves "feeling the warmth" of his family's involvement in so many aspects of Jewish life in Dayton.
"We live what we preach, basically."
To read the complete September 2020 Dayton Jewish Observer, click here.