Bruce Feldman elected Federation president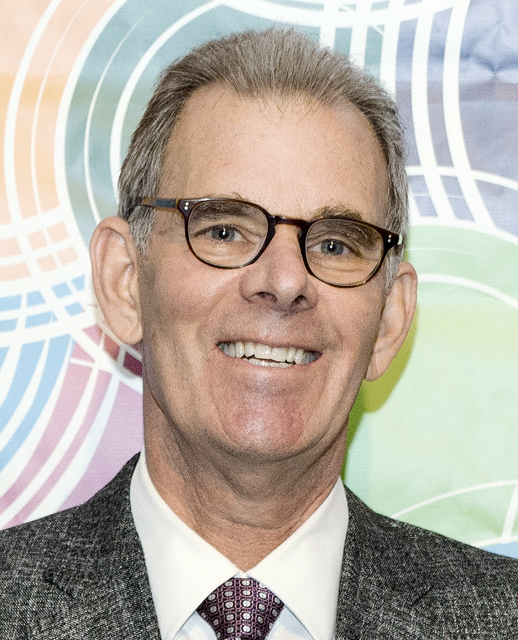 At its 108th annual meeting, held Aug. 15, the Jewish Federation of Greater Dayton elected Bruce Feldman its new president.
Feldman's election marks the first time in the Federation's history that spouses have served as Federation presidents: his wife, Debbie, was president of the Federation from 2003 to 2006.
Bruce Feldman is president of Economy Linen, a position previously held by his father, DeNeal Feldman, and his grandfather, Harry Feldman, who founded the company.
"My first involvement in the Federation officially, was when I was a freshman at Miami University and Joe Bettman called me to run a campaign for the Federation there," Feldman recalls.
After he graduated from Miami, he began working at Economy Linen and started volunteering with the Federation's Jewish Community Relations Council. Feldman also became involved with the Federation's young leadership track. He has served on Federation's board and as its treasurer, and is a past president of Beth Jacob Congregation.
In the general community, Feldman co-founded the Minority Economic Development Council, now run by the Dayton Chamber of Commerce, and has spearheaded food distribution for the hungry.
These days, Economy Linen is a staunch supporter of prison reentry hiring.
"Our company hires people who need second chances out of jail," he says.
Among his several leadership positions, Feldman sits on the Sinclair Community College board, the Federal Reserve Bank Dayton Business Advisory Council, and chairs the Dayton Business Committee.
As president of the Federation, he aims to involve more people in the Federation's activities.
"I'd like to help people better understand the wide array of programs and services the Federation brings to our community, and why we exist," he says.
He agrees with the words of the late Carol Pavlofsky, a longtime Federation campaign director, who would say, "First we must create awareness, then understanding, and ultimately, involvement."
"We must recommit ourselves to leading a new generation of Dayton-area Jews along this wise path toward increased involvement," he says.
Feldman remembers growing up when there were still Jewish neighborhoods in Dayton.
"The Jewish community was all around you," he says. "Now, in an age when there are no Jewish neighborhoods left in the Dayton area, we must all choose to be active participants, to show up in Jewish places and at Jewish events. As a Federation, it is our charge to hear and respond to what people are looking for, and to present the most compelling programming and social service experiences that we can."
He describes the Federation as the backbone of the Jewish community, where all parts of the community come together to work on its most pressing needs.
"If there are needs in our Jewish community that are not being met, we are here to help. That's always been what the Federation is about. Whatever stage of life you're in, if you reach out to the Federation, we'll do our best to help you. And we want to involve you in Jewish activities, social life, and interesting educational events.
"We have great volunteers and professionals. Our CEO, Cathy Gardner, has put together a great team, and I encourage everyone to get involved. We're happy to connect you to a program or service that sparks your passion."
Feldman says he wants to build on the cooperation and partnerships between the Federation and local Jewish community organizations and synagogues, particularly via the Jewish Dayton Dreams Big visioning project, and the Life & Legacy program to increase planned giving with local Jewish organizations.
"We want to make our community stronger, a great place for our families to grow."
— Marshall Weiss
To read the complete October 2018 Dayton Jewish Observer, click here.