Dayton joins Ohio Jewish Federations on D.C. fly-in for more security funds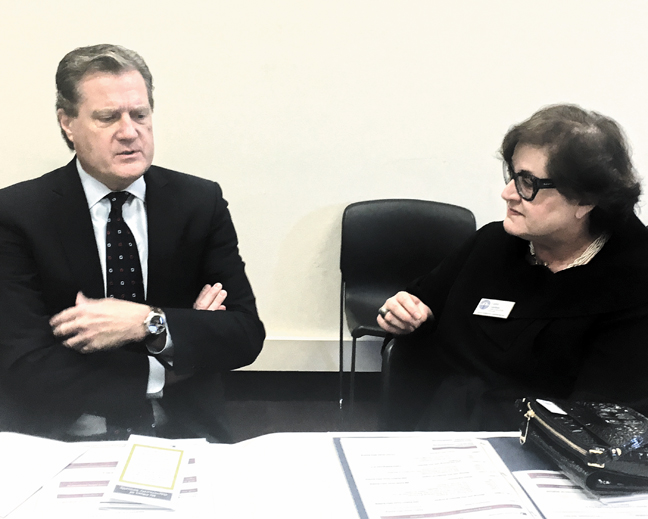 Staff from the Jewish Federation of Greater Dayton joined representatives of Ohio's seven other Jewish Federations for a fly-in to Washington, D.C. on March 13 to advocate on Capitol Hill for increased security funding for faith-based and cause-based nonprofits at risk for terror attacks.
"Since the Pittsburgh attacks and the arrest in Toledo, our community members have been trying to do more to keep everyone safe," said Jewish Federation of Greater Dayton CEO Cathy Gardner, who represented Dayton, along with the Dayton Federation's technology and facilities director, Roger Apple, and Rabbi Ari Ballaban, director of Dayton's Jewish Community Relations Council.
"We can't do it alone, especially if we are to meet our mission of helping those in need," Gardner added.
The delegation of Ohio's Jewish Federations — coordinated by Howie Beigelman, executive director of Ohio Jewish Communities — met with both of Ohio's U.S. Senators, Sherrod Brown (D) and Rob Portman (R).
Representatives of Ohio's Jewish Federations also visited 14 of the state's 16 Congressional offices.
Gardner said she found her meeting with Dayton-area U.S. Rep. Mike Turner (R) to be crucial.
"It was so gratifying to hear his unqualified support," she said.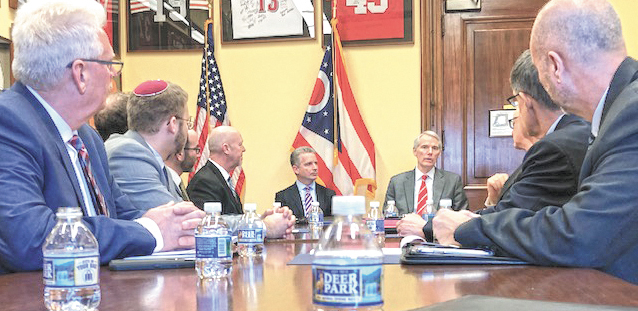 The Federations focused their advocacy on the need to maintain and expand FEMA nonprofit security grant programs, including the original Urban Area program and the NSGP-S, created last year through Portman's leadership, which provided $10 million to states ineligible for the original grant program.
Beigelman said through that, Ohio nonprofits at risk of terror attacks received nearly $600,000 in grants needed for target hardening against attacks.
Federation representatives also focused on the need for armed security personnel, either as school resource officers or special duty officers for private preschool and K-12 schools.
Beigelman said Jewish Federations of North America was instrumental in crafting the Ohio Federations' legislative advocacy, particularly through the efforts of its Washington Action Office, led by William Daroff, and its Homeland Security policy head, Rob Goldberg.
He added that fly-in participants agreed the D.C.-trip wasn't an end, but the beginning of "an increased and sustained advocacy on community safety."
To read the complete April 2019 Dayton Jewish Observer, click here.