Federation to partner with NAACP for May 25 event as response to Klan rally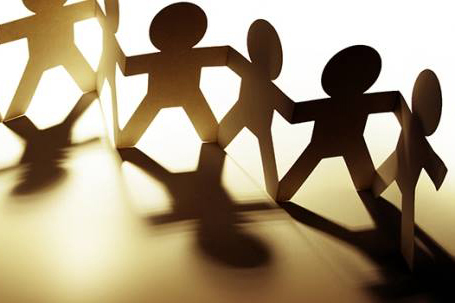 The Jewish Federation of Greater Dayton has signed on as a coalition partner with the Dayton Unit NAACP's Community Celebration: An Afternoon of Love, Unity, Peace and Diversity, to be held from 1 to 3 p.m. on Saturday, May 25 at McIntosh Park, Edwin C. Moses Boulevard and West Riverview Avenue.
According to the NAACP, the family-friendly "block party-style" celebration is in response to the Ku Klux Klan-affiliated rally by the Honorable Sacred Knights of Indiana scheduled from 1 to 3 p.m. on the same day at Dayton's Courthouse Square.
Coalition partners for the NAACP event in addition to the Jewish Federation as of press time include Amer Temple No. 107, the city of Dayton, Dayton Chapter of the Links, Dayton Women's Rights Alliance, District 10 Indivisible For All — DIFA, Equity Lodge #121, Greater Dayton Christian Connections, Montgomery County Sheriff's Department, Organizing For Action Montgomery/Greene County, The National Pan-Hellenic Council of Montgomery County, Trotwood Missional Community, the U.S. Department of Justice, and Women's March Ohio.
Participants are encouraged to bring chairs and refreshments to the free celebration.
The city of Dayton, which approved the permit for the Sacred Knights rally, is also suing the hate group, asking the Montgomery County Court of Common Pleas for an injunction and declaratory judgment that if the group engages in paramilitary conduct, it violates Ohio law.
— Marshall Weiss
To read the complete April 2019 Dayton Jewish Observer, click here.