UD revisits Miriam Rosenthal's contributions, for a new generation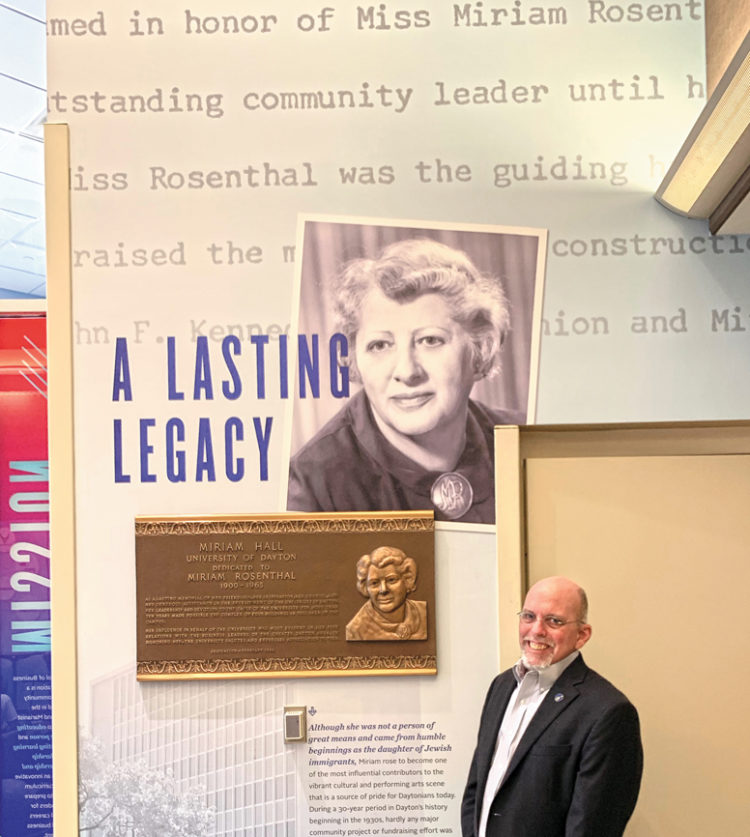 By Marshall Weiss, The Dayton Jewish Observer
Since the beginning of fall semester, students heading to class at Miriam Hall are met with an exhibit the size of a wall in the newly designed atrium of the building that's home to UD's School of Business Administration.
The exhibit is a tribute to Miriam Rosenthal, whose name is on the building — albeit just her first name. Rosenthal was not a major philanthropist; it was she who brought high-level donors to the table.
An impresario, publicist, and master fundraiser, Rosenthal managed the Dayton Philharmonic Orchestra from 1935 until her death in 1965.
She was the United Jewish Council's first executive secretary when it was established in 1934 — now known as the Jewish Federation Annual Campaign — and raised significant funds for Memorial Hall, Wright State University, Beth Abraham Synagogue, the U.S. Air Force Museum, as well as Kettering, Good Samaritan, St. Elizabeth's, and Miami Valley hospitals. And the University of Dayton.
"She was a really important person to the University of Dayton," said Dr. John Mittelstaedt, dean of UD's School of Business Administration. "She was probably, in hindsight, our single best fundraiser for decades."
Mittelstaedt, who arrived at UD in 2017 from the University of Wyoming, said the redesign came about last spring, when UD's marketing department wanted to invest resources in sprucing up the business school.
"University marketing wanted to reinforce the messages that we were trying to send to students," he said. "And we did some focus groups with faculty and staff and asked them, what did they think was important. Out of these focus groups, raising Miriam Rosenthal's profile came about."
UD dedicated Miriam Hall in Rosenthal's memory in 1966, a year after her death.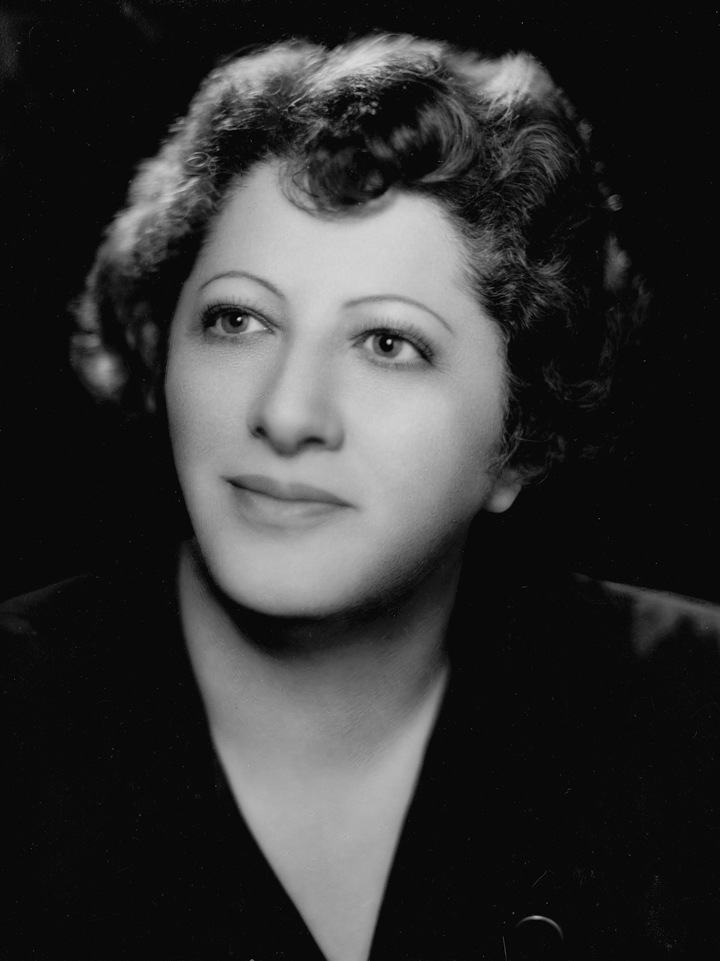 The Observer confirmed with individuals who were close with Rosenthal that university leadership at the time demurred at the notion of putting a Jewish last name on one of the Catholic institution's buildings.
Archbishop Karl J. Alter of the Roman Catholic Diocese of Cincinnati presided over the dedication ceremony, blessing the building and its various rooms, according to The Dayton Daily News. The plaque dedicated at the time states that Miriam Hall was dedicated to Miriam Rosenthal "as a lasting memorial of her friendship, her inspiration, her counsel, and her generous assistance in the development of the University of Dayton. Her leadership and devotion to the cause of the university for more than ten years made possible the complex of four buildings in this area of the campus."
Until the atrium's redesign, the plaque was displayed in an entryway; now it's surrounded by the new Rosenthal exhibit.
"Students walked by that plaque a thousand times in their career and never noticed it," Mittelstaedt said. "It was important to me that we raise her profile. If I had a preference, we would call it Miriam Rosenthal Hall."
The building's name notwithstanding, UD has had a record of positive relations with Dayton's Jewish community going back at least to the 1930s. In a 2010 interview with The Observer months before he died, Milton A. Marks, then 92, noted that "a lot of us went to the University of Dayton…at that time…(it) had a good Jewish population. The Society of Mary was not antisemitic in any way."
In the years following the 1965 Second Vatican Council, which redefined the Catholic Church's approach to Jews and Judaism, Dayton's Jews and Catholics came together to establish the Dayton Christian Jewish Dialogue in 1970, and then to host the first National Workshop on Catholic-Jewish Relations, at Dayton's Bergamo Center in 1973.
Just around the corner from the Rosenthal exhibit is UD's Davis Center for Portfolio Management, where finance students learn to build and manage equity portfolios using university funds. Since last year, they've also been managing $1.7 million from seven family funds with The Dayton Foundation.
"They are now working for seven families who are investing for philanthropic reasons," Mittelstaedt said. "The students, through this experience, are going to learn why people are philanthropists, why they give their resources to others. And that is truly the spirit of Miriam Rosenthal."
To read the complete December 2019 Dayton Jewish Observer, click here.