Israeli tech companies leverage UD's MBA program for U.S. market studies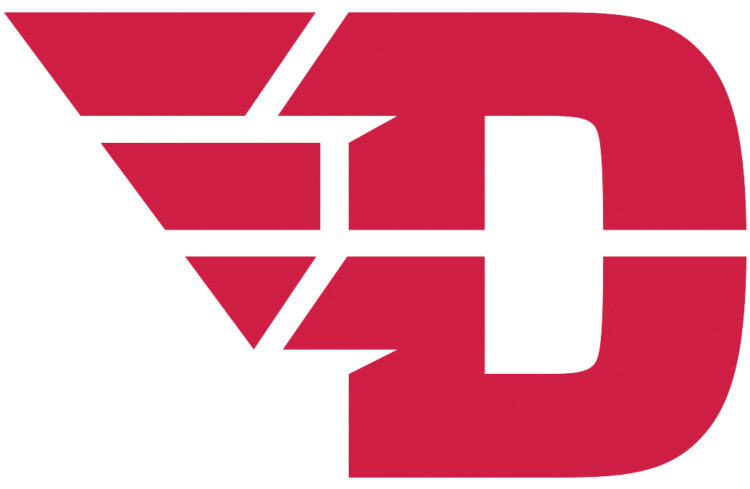 By Marshall Weiss, The Dayton Jewish Observer
Two Israeli tech companies looking to expand their reach in the United States turned to students with the University of Dayton's MBA capstone program for comprehensive market studies this year.
The studies, for Lehavot and Gevasol, marked the first time UD's MBA capstone projects have engaged companies outside the United States as clients.
It came together through the efforts of Tel Aviv-based Hadas Bar-Or, representative of the Dayton Region-Israel Trade Alliance; Erik Collins, Montgomery County's director of community and economic development; Scott MacDonald, director of UD's MBA program; and Stan R. Dyck, UD's MBA capstone manager.
Tal Fishbhin, sales and marketing manager of Lehavot — a fire protection systems provider based at Lehavot Habashan, a kibbutz in northern Israel — said he had first attempted to contact companies in the United States to expand into the market here and met with much difficulty. Eventually, he did identify a company to distribute his system and along the way, met with Bar-Or in Israel who suggested he use UD's MBA program for his market research.
Six MBA students worked on Lehavot's project virtually, from January through March.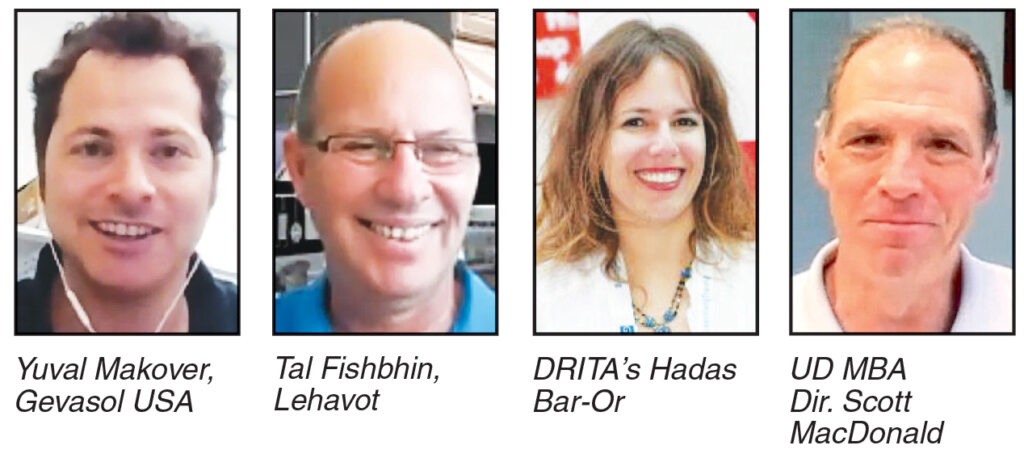 "It provided us with a wide picture of the market, of the suppression market, firefighting market, the main competitors," Fishbhin said. "They analyzed all the business models and ensured us that our plan was good moving forward."
Anne Singleton, director of growth and a shareholder with McGohan Brabender health insurance brokerage, served as capstone advisor for Lehavot's MBA team. She said the MBA program has attracted "every top talent of organizations who are looking to continue to grow their experience and their credentials."
"So many of these folks have regular jobs, full-time jobs, are professionals in their own space," she added. "We've got a good, strong team of folks, some who are bent more towards finance, some more bent towards operations."
What Fishbhin received, according to Singleton, was a business plan he can execute.
Yuval Makover, CEO of Gevasol USA, said he connected with DRITA's Bar-Or through Gevasol's director of operations in Emek Hama'ayanot, located in Israel's north.
Founded in the Netherlands, Gevasol fluid and motion control industrial group also has R&D and manufacturing facilities in Switzerland, Israel, India, and the United States.
Gevasol makes blower technology components for ventilators, a market that exploded with the Covid pandemic.
Bar-Or encouraged Makover to consider a market study through UD's MBA capstone project.
"We invested a lot in developing new (ventilator-related) projects and trying to penetrate the market," Makover said, "and we did, but we wanted to understand what's going to come next. Is it going to bounce back? Will it still be there, now that the market is flooded with ventilators?"
Makover, who was based in Atlanta and is now moving to Teaneck, N.J. because Gevasol acquired a company there, said that since Gevasol doesn't have marketing capabilities, the capstone project looked like a good way to understand what's going on in the United States, look toward the future of the market, and come up with a strategy.
"We got some good insights," he said. "We understood that the ventilators in the hospital are going to be less desirable but the ones that are more mobile — ambulances, helicopters and so on — this desire and need will continue to rise."
Brandon Wandell, operations manager of Dana Incorporated, a drive chain manufacturer in Maumee, Ohio, completed his MBA with the Gevasol capstone project, which also ran virtually, from January through March.
He said as part of Gevasol's market study, his team looked at what their competitors were doing so Gevasol could better understand what changes they would have to make to be successful in the United States.
"I was the customer contact throughout the entire project," Wandell said, "so I would have weekly calls with Yuval."
Wandell said all the feedback his team received was positive.
"Working with an international organization is something that I had done previously, so understanding differences in business practices and go-to-market strategies in different regions of the world was pretty helpful," he said.
"It's a wonderful opportunity for the students to look at a complex business problem and understand how to solve it, giving the company some hopefully valuable advice or strategic opportunities to be successful."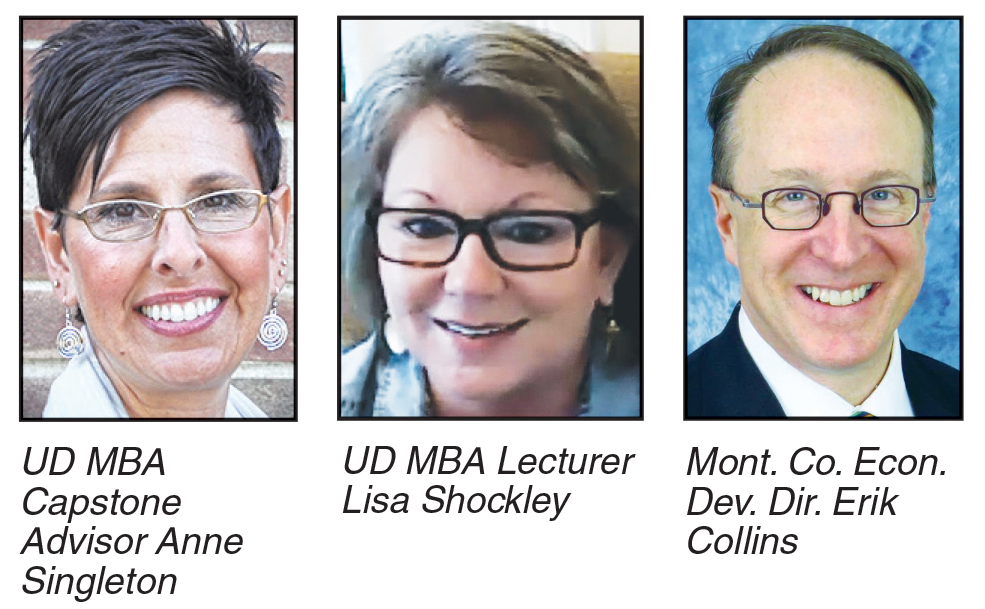 Lisa Shockley, a lecturer in the UD MBA program's Marketing and Management Department, served as instructor to the Gevasol team. She said her students presented Makover with three key recommendations.
"They gave him a really good view of how that market was tiered between really big players down to smaller niche players. And the really big players are locked into the supply base. The smaller players, not so much. So they identified the part of the market they thought he had the most ability to get into."
Shockley said the niche market is also the part of the market that's focused on technological improvements, which is where Gevasol is focused.
The students provided Makover with a look at the players he should go after.
"And then they gave him a three-tiered marketing plan on how to go after those customers. He hadn't had any marketing plan of any kind before that."
The team also gave him their perspective on what pricing would probably level out.
Gevasol's Makover and Lehavot's Fishbhin told The Observer they had no expenses connected to the capstone research and presentations they received.
"The normal way, " Fishbhin said, "is that you pay lots of money, tens of thousands of dollars to consultant companies to make the research and try to provide you with some access to customers, to end users."
"It was a win-win," Makover said.
Scott MacDonald, director of UD's MBA program, estimates the dollar value each company receives from capstone project services is approximately $50,000.
"The research alone is $30,000," he says. "Because of the resources our students have available to them through the library, if you were to go purchase that — if you were an independent consultant and wanted to get the same information — it would cost you $30,000 just to buy the reports."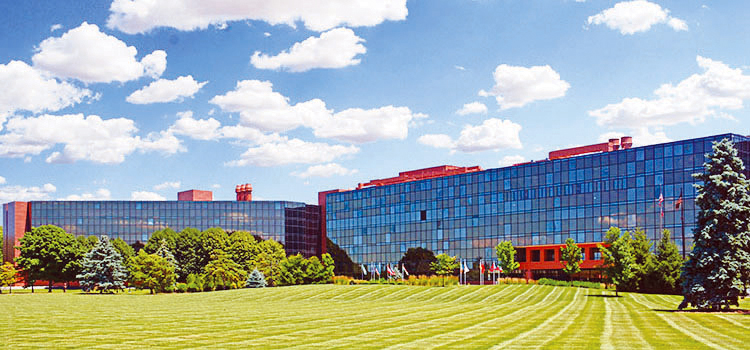 Fishbhin said he thought working with the students might be demanding, but it ended up "really nice and smooth and interesting."
"I just had to wake up twice at 2 o'clock nighttime and prepare for the Zoom," he said. "Great questions, great answers. Each one of them (the six students) got part of the job. And in that way, you can think that six people are working only for you for three months, looking for information, gathering all the information. It was lovely. Really. I'm very serious."
UD's MBA students complete approximately 30 capstone projects each year, MacDonald said.
He added that 85 percent of capstone clients say the project exceeds their expectations and 100 percent say it meets them.
MacDonald said one of the reasons he wanted to work with the Israeli companies was to show the breadth of the MBA students' capabilities.
"We have worked with for-profit companies, non-profit companies, manufacturing companies, and service companies. We have also worked with distressed companies and companies that are growing," he said. "In all these situations, our students have proven they could rise to the challenge presented to them and apply their knowledge. We don't have much experience with international companies, so we thought this would be a great challenge for our students and to test the limits of their ability. We are extremely happy that they once again proved that the curriculum prepared them well."
He added that he would like to continue working with Israeli companies. For now, he's hitting the pause button to reevaluate and improve the program.
"We're going to tweak it and then figure out when it's appropriate to roll it out again."
"This whole initiative is a win-win for the businesses in Israel because there's value to it if they choose to take advantage of it," said Erik Collins, Montgomery County's director of community and economic development. "And there's value to the University of Dayton because it's helping students with international business. That's the concept we had when the partners decided, let's try this."
DRITA's Hadas Bar-Or isn't shy about her next steps with Lehavot and Gevasol.
"We want to lure them to the Dayton region. Gevasol does work for the IDF (Israel Defense Forces) and they need to spend U.S. dollars buying components. We want to introduce them to local manufacturers here.
"We want to lure Lehavot to Dayton because they are a well-established company. They want to expand to the U.S., and they will need to manufacture once their sales grow."
Bar-Or said each company told her in Hebrew how amazed and impressed they were with the UD project.
"And Israelis, they don't go around and compliment," she added. "It made them appreciate and value Dayton more than before."
To read the complete August 2021 Dayton Jewish Observer, click here.