The Marvelous Mr. Mazel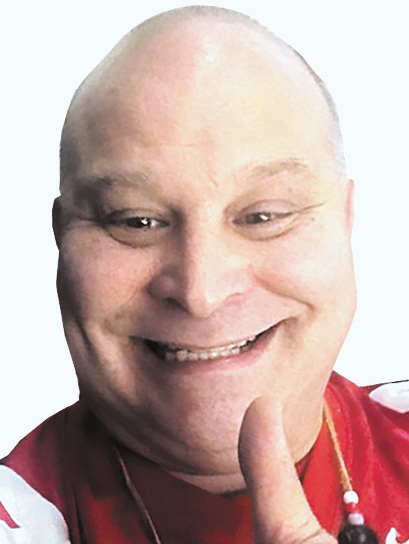 With Scott Halasz, The Dayton Jewish Observer
Ethan Zied's desire to place a U.S. flag at the grave of his maternal grandfather, Howard Mason, has helped Ethan become an Eagle Scout candidate. And there's a good chance as you read this that his project has been accepted. Ethan, the son of Dena E. Mason-Zied and Eric Zied, created a database of Cincinnati-area Jewish veterans after finding out no comprehensive list existed. It gave his Eagle Scout project a personal touch.
"I didn't want to make my Eagle project something like, 'I'm building a bench' because a lot of people do the same sort of thing: 'We're going to build something and see who wants it.' I wanted it to be something that was important to me that I could relate to myself," Ethan, a sophomore at Springboro High School, said. So with the help of his father, who started to compile a database in 2015 and stopped when his contacts in Cincinnati flamed out, Ethan leafed through 20,000 records from 1942 to 2018 at Weil Funeral Home.
"We basically took all the books and flipped through all the pages," Ethan said. "We just kept looking for that veteran one, if they were a veteran we wrote down their first name, last name."
Ethan found around 3,500 at Weil and after eliminating those who were cremated and buried out of the area, he and Eric ended up with about 2,500 veterans buried at Jewish Cemeteries of Greater Cincinnati sites.
The list is now in the hands of the JCGC, and Ethan hopes it will be updated regularly. Ethan's database led to a side project: placing a marker and flag holder at the grave of every Cincinnati Jewish veteran, which he hopes to complete by 2021.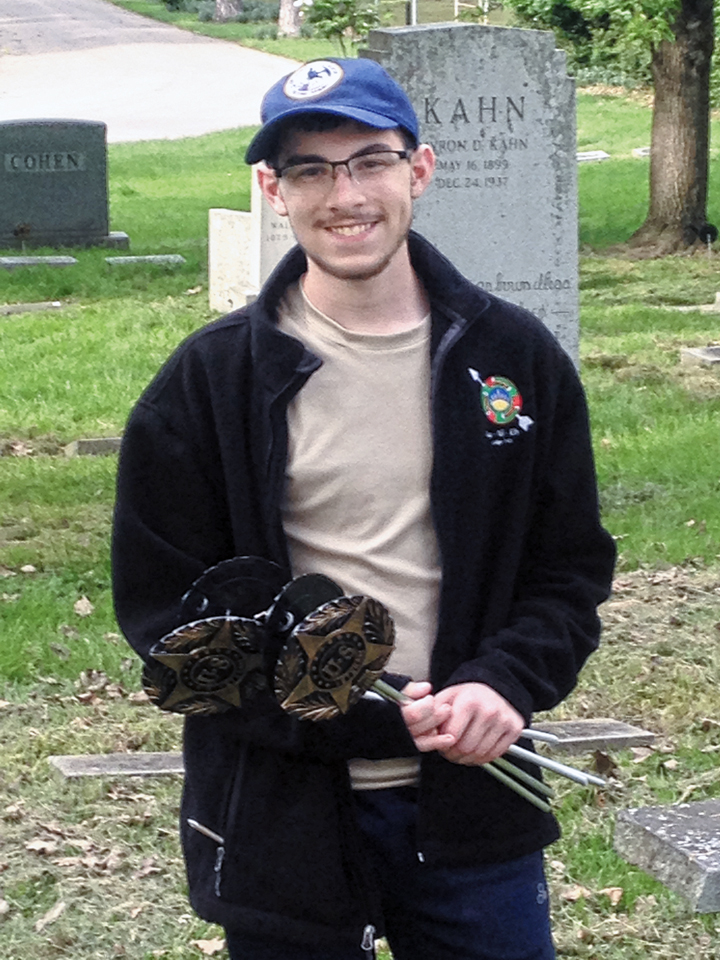 "We wanted basically to honor the veterans the same way we were honoring my grandpa," Ethan said. He is purchasing the markers and flag holders. He received an anonymous donation from three Cincinnati residents, thanks to JCGC Executive Director David Harris, who made a request for financial help. Ethan is still seeking additional money to purchase more grave markers and flag holders and has set up a gofundme.com account. As for his Eagle Scout status, Ethan was hoping to find out Oct. 22 or 23.
When INNOVAtheatre presents Quilt, A Musical Celebration in conjunction with this year's World AIDS Day and the continuing celebration of 50 years of Stonewall, familiar faces in the cast will include Tamar Fishbein, Jamie Pavlofsky, and Ellie Peace. Tamar and Jamie are on the production team of JCC Children's Theatre, and Ellie performs with the ensemble. Quilt is directed by Richard Lee Waldeck with music and orchestral direction by Brett Greenwood. Richard also directs JCC Children's Theatre productions and Brett is its music director. Quilt celebrates and remembers those who died from AIDS and those who have survived or have been left behind.
Performances are Friday, Nov. 29 and Saturday, Nov. 30 at 8 p.m.; and Sunday, Dec. 1 at 3 p.m. at Stuart Sebastian Auditorium, Springboro; Friday, Dec. 6 and Saturday, Dec. 7 at 8 p.m.; and Sunday, Dec. 8 at 3 p.m. at The Historic Baum Opera House, Miamisburg. Tickets are available at INNOVAtheatre.com/Tickets. In addition to the performances, INNOVAtheatre will display six panels from the original NAMES Project AIDS Memorial Quilt. The panels will be on display three hours prior to each performance and the names of those listed on the quilt will be read during that time.
The Max May and Lydia May Memorial Holocaust Art and Writing Contest is calling for entries for its 2020 competition. The coming year's theme is Liberation: Life After the Holocaust; 2020 marks the 75th anniversary of the liberation of the concentration camps and death camps in Europe. The art and writing contest is open to all area students in grades five to 12. It's held under the auspices of the Holocaust Education Committee of the Jewish Federation in memory of the grandparents of Renate Frydman, director of the Dayton Holocaust Resource Center. To receive an entry form, contact Jodi Phares at jphares@jfgd.net.
Send your announcements to scotthalasz1@gmail.com.
To read the complete November 2019 Dayton Jewish Observer, click here.