Basketball as backdrop to mid-century life in NY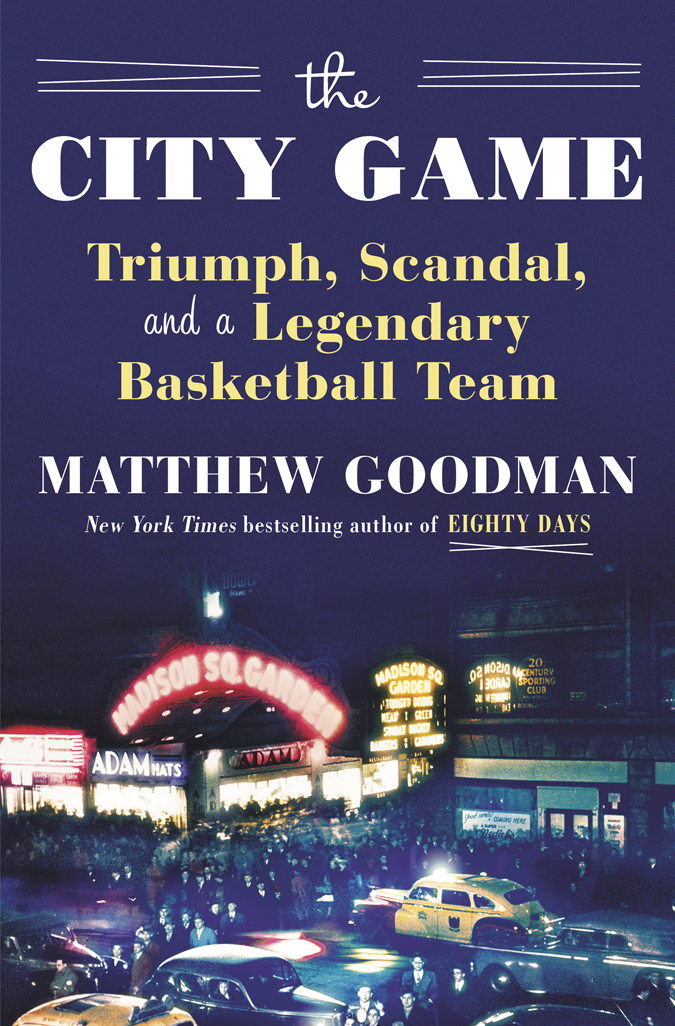 By Marc Katz, Special To The Observer
Hawked as a sports story featuring the mid-20th century heights and depths of success and scandal, New York Times bestselling author Matthew Goodman's new book, the City Game (only part of the title), relies as much on a civilian-life narrative of the mid-1950s as it does on a basketball court.
Encompassing the New York cityscape, corruption in politics, and the police department, there are times basketball is just background to mid-century life.
That full title: The City Game, Triumph, Scandal, and a Legendary Basketball Team, traces the then-named City College of New York (CCNY) from its founding days as a tuition-free school for city kids, through winning of both the NIT and NCAA tournaments in 1950, to the point-shaving scandal that roiled the college game for years.
Of major note, every player and coach on that team was either black or Jewish during a time when most school teams weren't integrated with either.
Goodman will talk about The City Game at 7 p.m., Nov. 6 at Carillon Brewing Company as part of the JCC's Cultural Arts & Book Series. The next day, he'll give a talk at Books & Co. at The Greene at 7 p.m.
Researching for a book to follow his bestseller Eighty Days, Goodman — a New Yorker who spent considerable time over the years teaching at Antioch's Writer's Workshop in Yellow Springs — noticed a bus sign touting Knicks' tickets, triggering memories of a story told to him about the star-crossed CCNY team of 1949-50.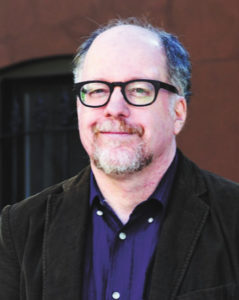 Until he noticed that ad for the Knicks, he had been searching, he said, for a proper story to tell.
Winning the NIT and NCAA in the same season illogically happened only once, with the accomplishment quickly overridden by the point-shaving scandal uncovered amid numerous scandals at the time.
Those just looking for a good sports story will find that here, from Madison Square Garden crowds studded with gamblers, to police officers who considered kickbacks part of their weekly pay.
Everyone was making money, it seemed, except, as the left-wing newspaper The Daily Compass said, "One fact we refuse to face is that there are no amateurs in big-time college sports: there are only underpaid professionals."
College basketball was bigger than the fledgling National Basketball Association then, and college tuition was free at CCNY to New York kids. The old Madison Square Garden regularly attracted overflow 18,000 crowds for basketball games at a time when CCNY, St. John's, NYU, LIU and Manhattan had powerful teams, most with ethnic overtones.
Not all of the customers were interested in the teams, only the point spreads, offering money to players who might keep the score closer than the betting line.
Goodman, who started his career as a fiction writer, was briefly a sports writer before returning to books and teaching.
"I've always been interested in narratives and characterization," he said. "I also was very interested in history. Even when I was writing fiction I did a lot of historical research."
He combined all those elements into writing his last three books, and said he wasn't necessarily looking to write a book about sports.
"I'm not a sports writer, but I am a New Yorker, and I'm interested in stories about New York," Goodman said. "My father went to City College."
Goodman sees the book as about New York City rather than a book about basketball. He interviewed all surviving members of the team and other students.
To a man, the players "regretted deeply" what they had done, and not only because they were barred from advancing to the NBA. They regretted what they did to their families and their school, despite producing a stand-alone achievement in sports.
The JCC Cultural Arts & Book Series presents Matthew Goodman at 7 p.m., Wednesday, Nov. 6 at Carillon Brewing Company, 1000 Carillon Blvd., Kettering. Tickets are $5 in advance, $8 at the door, available at jewishdayton.org, by calling 610-1555, or the evening of the event.
To read the complete November 2019 Dayton Jewish Observer, click here.