Obituaries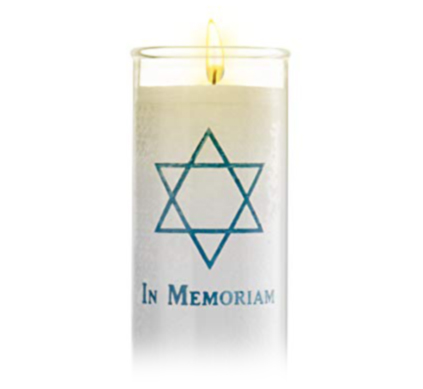 Philip S. Rubin, age 85, formerly of Dayton, passed away peacefully July 22 in Flower Mound, Texas, where he had been living for the past several years. He was a graduate of Springfield High School and the University of Miami, Fla. He was the son of Jacob and Mary Rubin. Mr. Rubin worked with his father in the carpet business after graduating from the University of Miami. He then followed his lifelong interest in electronics and technology and opened LecTronics, owned Borger Office Machines, and rounded out his career as a computer systems and software consultant. Mr. Rubin had a love of photography. He enjoyed being behind the camera as well as developing the photos he took. Mr. Rubin was a HAM, an amateur radio operator. He helped Springfield, Ohio first-responders with communication needs during winter storms, and he connected with other ham radio operators globally. Mr. Rubin married Suzanne Segal in 1961. They were married for 57 years until her death in 2018. The couple raised their family in Springfield for 20 years. They moved to Dayton in 1981. Mr. Rubin is survived by his son, David Rubin; and daughter, Elaine (Mark) Spaulding; three grandchildren, Zachary Spaulding, Alexandra Cockrum, and Sarah Rubin. Interment was at Riverview Cemetery. Memorial contributions may be made to the charity of your choice.
Sylvia Cohen "Syl" Sapinsley, age 91 formerly of Dayton, passed away July 14. Mrs. Sapinsley moved to Cincinnati where she had lived for the last 20 years. Mrs. Sapinsley was a top-selling and award-winning salesperson at Elder-Beerman in Dayton and Macy's in Cincinnati. She took great pride in helping people select just the right outfit. Mrs. Sapinsley was preceded in death by her husband of 43 years, Sandy, in 1996. She is survived by her three sons, Tom (Deni) of Cincinnati, Michael (Rachel) of Chicago, and Jeff of Atlanta; six grandsons, Aaron, Zachary, Andrew, Sandy, Ari and Josh; nieces and nephews, and her many lifelong friends in Dayton and Cincinnati. Interment was at Riverview Cemetery. Memorial contributions may be made to Temple Israel or to the charity of your choice.
Lita B. Saul rejoined her beloved husband, Irving, on July 21. For 89 years and 359 days, the world was a kinder, brighter, and more joyous place because she was in it. Mrs. Saul had vast knowledge and a ceaseless hunger for more. She could name that classical music piece and its composer in three notes. She knew every possible three-letter word, so heaven help you if you became her opponent in a game of Scrabble. Mrs. Saul taught music at Temple Israel Religious School and for 30 years shared the melody of her soul with the residents and staff at Covenant House with monthly sing-alongs. She was the silent (well, not very silent) machinery that drove Irving I. Saul, attorney at law, to the greatness that he achieved. Not only was she his partner in life, but she very naturally and gracefully assumed the role of his paralegal. She is preceded in death by her true love, husband Irving, also by her beloved parents, Rose and Robert (Brownie) Brown and sister, Estelle Pearlstein. She is survived by her daughters, Joanne Renkert and Sandra Saul, and granddaughters, Amanda and Karley Holdeman, who remember her in every kind act and in laughter shared with loved ones. Interment was at David's Cemetery. Memorial contributions may be made to WDPR, Dayton's classical music station, or the organization of the contributor's choice.
To read the complete September 2021 Dayton Jewish Observer, click here.