Mr. Mazel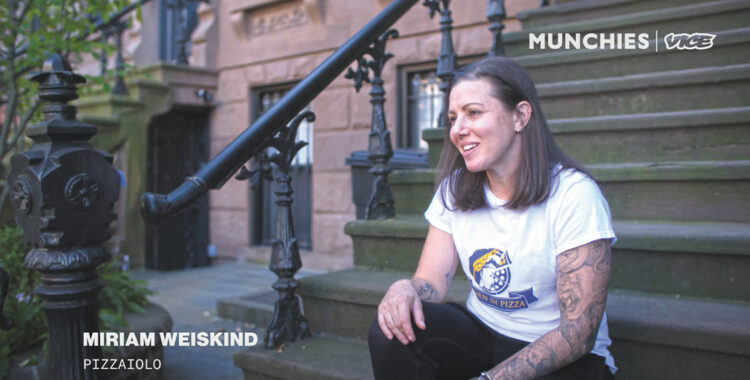 With Scott Halasz, The Dayton Jewish Observer
A successful artisan pizza baker out of her Brooklyn apartment, Dayton native Miriam Weiskind routinely sells out weeks in advance. She accepts donations and provides pizzas free of charge for those who can't afford to pay, for whatever reason. Hundreds have munched on the myriad varieties of pies she's made during the Covid-19 pandemic. But there's one person Miriam really wanted to be able to sample her creations: her mother, Hyla, who died in August of Covid. To memorialize her mother, who always gave back and paid it forward as a senior outreach professional with Dayton's Jewish Family Services and the JCC, Miriam writes "For Mom" and draws a heart inside each pizza box lid.
"She's always been like a huge inspiration of pizza, one thing we always shared," Miriam said during a 14-minute video featuring her pizzas on Munchies Food by Vice. "She was the kind of woman who would drive around on Rosh Hashanah and give away 200 bottles of honey to make sure everyone she knew would start off with a sweet new year. I kind of feel like I am my mother. I'm taking pizza and I'm helping to make life easier and brighter. She's here in spirit."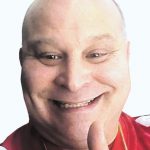 Pizza was even part of Miriam's birth. Hyla was in labor so long that her husband, Ray, and the doctor ordered pizza while waiting for Miriam to arrive. "Mom was a huge inspiration," Miriam said. "Those who know the 'For Mom,' I think that's part of the story. That's part of the reason people come back for more pizza. It's the story that goes into it. It's almost like every pie I bake is like another beat of my Mom's heart. It's what's keeping me going. Knowing that she's looking down and so proud."
Miriam gave up her successful career as a freelance art director to start baking pizzas full-time after Covid hit. At first, she baked them for people in her building — elderly neighbors, families who needed a meal, people who lost a job.
"That helped give me hope," Miriam said. "It just blossomed into this beautiful thing. If you were to measure happiness in money, I'm probably the wealthiest pizza baker in the entire world."
Sandy Mendelson, owner of Mendelson's Liquidation Outlet in Downtown Dayton, recently had a day of his own in Dayton. Mayor Nan Whaley proclaimed Friday, Dec. 11 Sandy Mendelson Day to honor the longtime business owner. Sandy is set to close the business Dec. 31. He's sold his building to developers, who have major plans for it. In business for 60 years and at 340 E. First St. since 1981, Mendelson's was known as "The First Place to Look for Every Last Thing," as it sold just about any and everything from electronics, furniture, and housewares, to packing material, arts and crafts, baskets, and furniture.
The Montgomery County Board of Developmental Disabilities Services has honored Dr. David Shuster with its 2020 Erin Ritchey Memorial Educator Award, which recognizes individuals whose personal efforts have contributed significantly to improving the quality of life for people with developmental disabilities. A clinical assistant professor of orthopaedic surgery, David teaches Wright State University Boonshoft School of Medicine's Medicine and the Holocaust course. As part of the course, David developed and facilitates The Stillwater Experience, in which the class visits Montgomery County Stillwater Center, a residential facility for people with severe disabilities.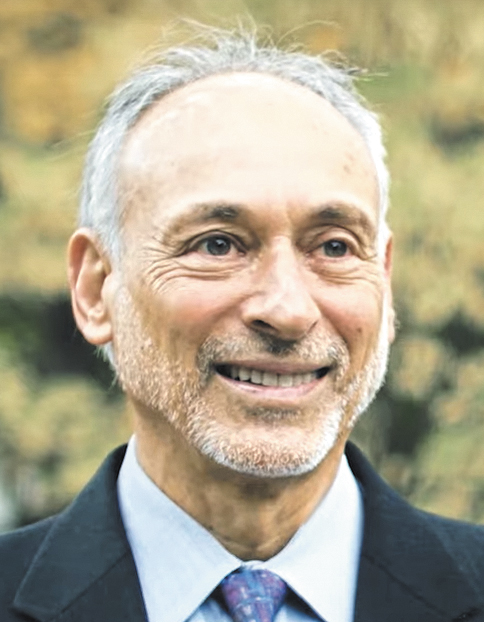 "We now have over 40 fourth-year Wright State Boonshoft School of Medicine students visiting for an interactive experience with residents, family, and staff," David said of The Stillwater Experience. "The Holocaust began with euthanasia of people with severe disabilities and was facilitated by physicians. As part of the course, students are given questions to prompt an essay and a three-minute-talk to the class. These questions include: What is a person? Are there lives which are not worth living? The compassion demonstrated by the residents, families, and staff of Stillwater teaches the medical students the unforgettable lesson that our humanity makes us human. The Medicine and the Holocaust students who have visited Stillwater over the last five years will never forget the experience; more importantly, the Stillwater experience will inspire them to action."
Carol Graff has received the Honorary Alumni Award from the Wright State University Alumni Association. A longtime faculty member, Carol has served for nearly 17 years as an adjunct instructor in the College of Engineering and Computer Science. She was also an adjunct instructor in the Department of Mathematics and Statistics for more than a decade. Carol was a two-time mayor of Beavercreek and has served on the Miami Valley Regional Planning Commission, Greene County Water-Wastewater Advisory Committee, Greene County Health District Advisory Committee, and has been president of the Greene County Library Board since 2017.
Dr. Felix Garfunkel shared his story of how he survived the Holocaust, in a presentation to 70 students at the Alexander Muss High School in Israel in November. Among the students who saw his livestream talk about his childhood in Romania and Ukraine was his granddaughter Elliana Garfunkel. A student at Sycamore High School in Cincinnati, Ellie spent her fall semester at the pluralistic study-abroad program at Hod HaSharon.
Addison Caruso, son of Patty and Mike Caruso, will participate in an externship program with the Environmental Protection Agency. He'll work on water safety and sustainability issues beginning virtually in January during his final semester at Duke Law School.
Send your announcements to scotthalasz1@gmail.com.
To read the complete January 2021 Dayton Jewish Observer, click here.