Mr. Mazel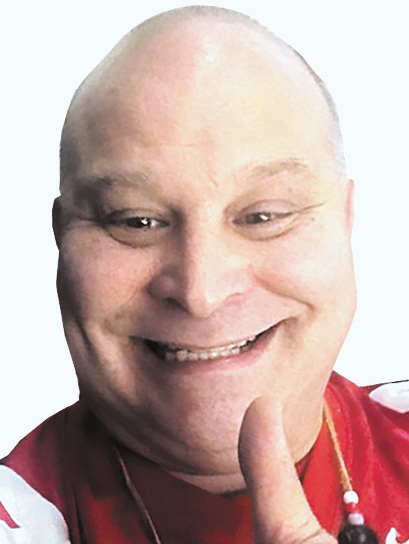 With Scott Halasz, The Dayton Jewish Observer
Steven and Mary Solomon earned a pretty cool honor from Preservation Dayton Inc. After purchasing a prairie-style house on Squirrel Road in Dayton's Five Oaks neighborhood, Steven and Mary fixed it up from top to bottom and for their efforts received an Excellence in Preservation Award. They bought the house in 2018 and had structural improvements made to the roof, plumbing system, fireplace, and chimney. The house — built in 1916 according to county property records — was designed by Dayton architects Schenck and Williams, known for the Engineers Club, Liberty Tower, and the Wright family's Hawthorn Hill home. The Solomons requested the city's approval to rezone the property from HD-1 overlay, one of the least restrictive historic designations, to HD-2 overlay, one of the most restrictive, and requires a certificate of appropriateness for any exterior work. All boards voted to approve the rezoning, confirming that the house is the finest example in the prairie-school style. It is now designated as a Dayton Historic Landmark.
Mathew Klickstein is celebrating the release of his newest book, The Kids of Widney Junior High Take Over the World, aimed at younger readers and features an entire group of characters with various developmental disabilities. It's a work of fiction based on the real rock band Kids of Widney High, which is made up of singer-songwriters with disabilities. Mathew is giving a portion of the proceeds to a non-profit that works with people with disabilities as well.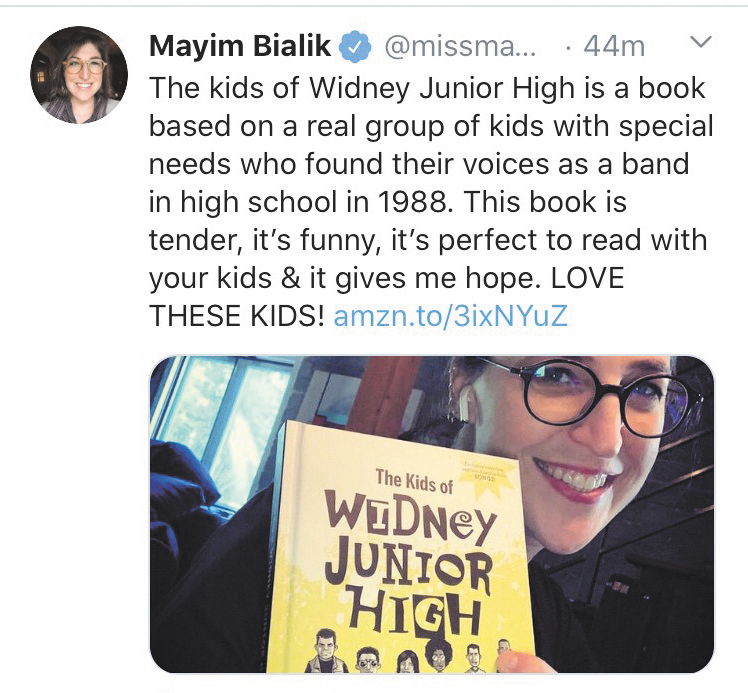 Actress Mayim Bialik of Blossom and The Big Bang Theory fame, gave Mathew's book a shout-out on Twitter, calling it tender and funny, and added that "it's perfect to read with your kids & it gives me hope." This led the book to Amazon bestseller status in the category of books about kids with disabilities. "The first run of the book also sold out in two days," Mathew said. His 2010 documentary film about the band, Act Your Age: The Kids of Widney High Story, was screened at The Neon on Oct. 22 in conjunction with the book release, and was included in The Columbus ReelAbilities Film Festival online in October. The film is being picked up by streaming service Troma Now and will be available soon.
My wife, Rabbi Karen Bodney-Halasz of Temple Israel, was named to the Better Business Bureau's Women in Business Networking program 2021 class of Top 25 Women of Impact (formerly Top 25 Women To Watch). She was also named one of the Dayton Business Journal's Power 50, which lists the 50 most influential women in the Dayton region.
Dayton City Manager Shelley Dickstein, Boost Engagement Chair Anita Emoff, Dayton Children's Hospital President and CEO Deborah Feldman, and Montgomery County Commissioner Debbie Lieberman join Karen on the Power 50.
Debbie Lieberman also received the U.S. Small Business Administration's 2020 Phoenix Award for Outstanding Contributions to Disaster Recovery by a Public Official. In a post on Facebook she said, "While this is quite an honor, the praise should go to all the citizens, public employees, elected officials from across the region and the many volunteers from all over the country. So many came together to assist in countless ways for thousands of our neighbors, friends, family and strangers affected by the tornadoes."
Attorney David Pierce has been named chair of Coolidge Wall's litigation department. David is a recent past president of the Dayton Bar Association and the Jewish Federation of Greater Dayton. He's also an adjunct professor at the University of Dayton School of Law, and a senior fellow of the Litigation Counsel of America.
Send your announcements to scotthalasz1@gmail.com.
To read the complete November 2020 Dayton Jewish Observer, click here.