Mr. Mazel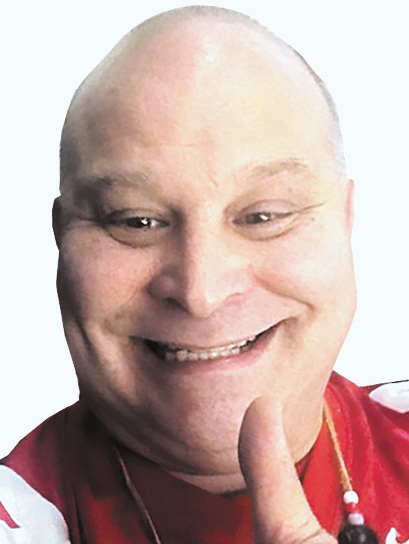 With Scott Halasz, The Dayton Jewish Observer
Skyler Miller was awarded the Martin C. Kuntz 1912 Award of Excellence as an outstanding junior in mechanical engineering at the University of Dayton.
Miami Valley School senior William Groger has been named a National Merit Semifinalist, a designation reserved for students in the top 1 percent of all who take the PSAT. William is a leader with the MVS Quiz Bowl, Physics Club, and Math Competitions Club. He recently completed a Physics of Atomic Nuclei summer program sponsored by the Joint Institute for Nuclear Astrophysics and Michigan State University. William's parents are Dr. Kaili Fan and Dr. Richard Groger.
Jeremy Klaben was named one of 36 Under 36 by Oy! Chicago. Jeremy is the CEO and founder of Brightwok Kitchen, an Asian-inspired fast casual restaurant in the Loop and River North. When Covid-19 hit, he helped his employees file for unemployment and provided them with bags of groceries and cleaning supplies. Jeremy has partnered with Off Their Plate to donate thousands of meals to hospitals in the Chicago area and has provided discounts to hospital workers. He and his wife, Miriam, are members of Anshe Emet Synagogue and are active with Jewish United Fund Professionals Network and jBaby Chicago.
Hillel Academy fifth grader Lior Glaser came up with a great way to raise funds for this year's Dayton Walk to End Alzheimer's: he's been performing socially-distanced magic tricks in his Oakwood neighborhood. Neighbors watch his acts, go home, and come back with donations. So far, Lior has raised nearly $500 for the Oct. 3 walk. Because of Covid-19, the Alzheimer's Association is encouraging participants to walk as individuals or in small groups in their neighborhoods. Lior is the son of Juliet and Danny Glaser. Juliet is the Alzheimer's Association Miami Valley Chapter's development specialist.
Avi, Chava, and Zeke Gilbert made their outdoor theatre debuts in August with roles in INNOVAtheatre's production of the musical Newsies, directed by Richard Lee Waldeck, who has directed several musicals for JCC Children's Theatre. Tamar Fishbein, also a regular on the JCC Theatre production team, was Newsies' producer. Held at Caesar Ford Park in Xenia, it was an ambitious undertaking. Avi played the role of Romeo, and Zeke and Chava were in the ensemble. Being on stage is nothing new to them. But performing during a global pandemic is new to everyone. "It felt so good to see people again even though we had to wear masks," Avi said. "It felt good to do something." Zeke said he was "100-percent happy." Chava said it made her "very happy because I love acting." Masks were required off stage and at one point on stage, according to Avi and Chava. That made it a little difficult for the cast to gel. "It took much longer for us kids to get to know each other, since we had to social distance as much as possible at rehearsal and wear masks," Avi said. Even so, they loved their outdoor opportunity. "It was fun because it was something different," Chava said. "Hot, but it was still fun to do because I've done theatre in the round and 'regular' venues, so it was fun to try a different way of performing a show," Avi said. Avi, Chava, and Zeke's parents are Rachel Haug Gilbert and Dr. Heath Gilbert.
Ohio Genealogy News published an article by Dayton Jewish Observer Editor & Publisher Marshall Weiss — A Fair Shake by Dayton's Dailies — in its summer issue. The piece shows how daily newspapers covered Jewish life in Dayton decades before the presence of a Jewish newspaper here. Along with The Observer, Marshall is project director of Miami Valley Jewish Genealogy & History, a program of the Jewish Federation.
Send your announcements to scotthalasz1@gmail.com.
To read the complete October 2020 Dayton Jewish Observer, click here.