JCC's 2020-21 Cultural Arts & Book Series opens virtually, Oct. 22

For its 2020-21 season, the JCC will present its Cultural Arts and Book Series virtually, with 15 programs spread out from Oct. 22 through May 5.
As with last season's Dayton Jewish Film Fest, the JCC will offer these programs free.
"At this point in time, we have scheduled all events to be virtual," said JCC Director Jane Hochstein.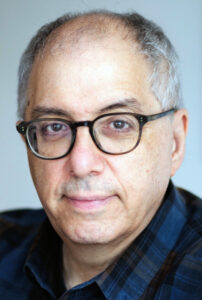 The CABS season begins at 7 p.m., Thursday, Oct. 22 with Steven Levy — hailed by The Washington Post as "America's premier technology journalist" — discussing his new book, Facebook: The Inside Story.
Billed as a definitive history of Mark Zuckerberg's powerful, ever-present social media company, Facebook: The Inside Story pulls together a narrative of its rise, far-reaching influence, and controversial policy decisions, based on Levy's hundreds of interviews with sources inside and outside Facebook.
Levy, Wired magazine's editor at large, is the author of Hackers, which PC Magazine named "the best sci-tech book written in the last 20 years," and Crypto: How the Code Rebels Beat the Government — Saving Privacy in the Digital Age. He's written for Rolling Stone, Harper's Magazine, Macworld, The New York Times Magazine, Esquire, The New Yorker, and Premiere.
He is the founder of Backchannel online magazine, and former chief technology writer and senior editor for Newsweek.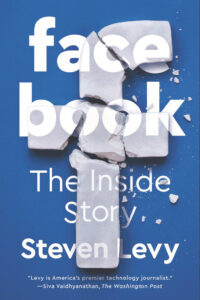 In Facebook: The Inside Story, Levy digs deep into how Facebook has navigated Russian attempts at influencing elections via the site, "fake news" accounts, and how it handles users' personal data.
The 2020-21 CABS season features novelists, and authors of books about self-help, history, the Middle East conflict, genealogy, Jewish women, comedy, emerging Jewish culture, and ethical dilemmas.
For details about the complete series, go to jewishdayton.org/2020-virtual-cabs-line-up.
— Marshall Weiss
To read the complete October 2020 Dayton Jewish Observer, click here.