Remain authentic, engage with others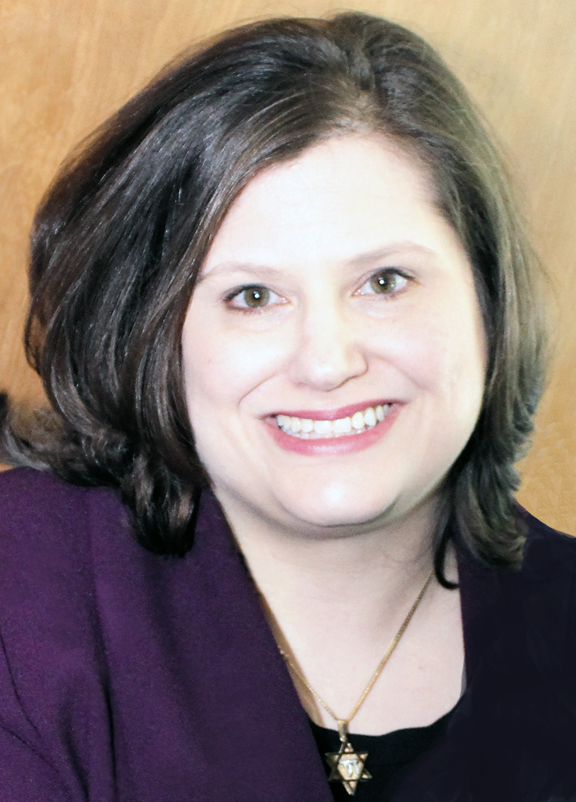 By Rabbi Karen Bodney-Halasz Temple Israel
Miami Valley rabbis share thoughts on unprecedented U.S. antisemitism
Less than 10 years ago, I heard sociologist Robert Putnam share his findings about the American religious experience from his book, American Grace. He pointed to a notable decline in antisemitism since 1946 and, more interestingly, that Americans felt more warmly toward Jews than any other major religious denomination.
Even though Americans were becoming increasingly polarized in politics and religious observance at that time, Putnam found surprising open-mindedness toward religious diversity. Only the United States had been able to sustain these levels of religious devotion, diversity, and tolerance.
Recently it has been hard for us to feel that warmth. Since 2015, antisemitic incidents have been on the rise. The Anti-Defamation League documented a 57-percent increase in antisemitic incidents from 2016 to 2017, FBI hate crime statistics from 2016 showed that more than half of faith-based crimes were against Jews, and the ADL found that the number of physical assaults against Jews doubled in 2018.
These statistics, together with hateful rhetoric and violence are beginning to lead us to question Jewish security and the wide acceptance that Putnam described.
It is natural to become scared and suspicious right now. But those feelings will only feed the cycle of hate. It would be far better for us to focus on who we are, what we stand for, and to have faith that, like the generations before us, we are resilient. Yes, we must be cautious, but we must not hide who we are or, turning inward, lock out the world around us.
When I listened to Putnam that night, I internalized his message to increase interreligious connections. His work showed what many of us already knew — that under the right conditions, greater contact between people from different backgrounds diminishes prejudice. When an individual really gets to know someone of a previously unfamiliar religion, that positive interaction extends to members of that group in general. As Brené Brown puts it, "people are hard to hate close up."
It is this lesson we need to lift up at this time. We need to embrace our heritage, engage with people of other backgrounds, and forge positive relationships with those outside the Jewish community. To borrow a term from Bryan Stevenson, we need to "get proximate" with people who are different than ourselves.
The most powerful example of this is the transformation of Derek Black, a story of hope I often share with our youths. Once seen as the rising star of the white nationalist movement, Black found himself on a college campus with zero tolerance for his hate speech.
Yet, when he was rejected by the rest of the student body, Matthew Stevenson, an Orthodox Jewish student, invited him to his weekly Shabbat dinner gatherings.
Attending these dinners and becoming personally engaged with Jewish students changed Black's life. His interreligious relationships eventually led him to reject the white nationalist identity that had been foisted upon him since his birth.
I recognize this is an extreme example. Not everyone will change their opinions about one another so easily. But positive interaction certainly increases the likelihood.
It is much harder to hold prejudice and hate when you find "other people" have similar interests, values, and dreams.
We should learn from Black's experience that when we get proximate, great things can happen. We cannot give in to fear and lower our profile in our community.
Instead, we must remain authentic and engage with others as our full Jewish selves. That way we can feel supported, build powerful allyships, and sometimes, even create small miracles.
To read the complete February 2020 Dayton Jewish Observer, click here.