Miami Valley rabbis share thoughts on unprecedented U.S. antisemitism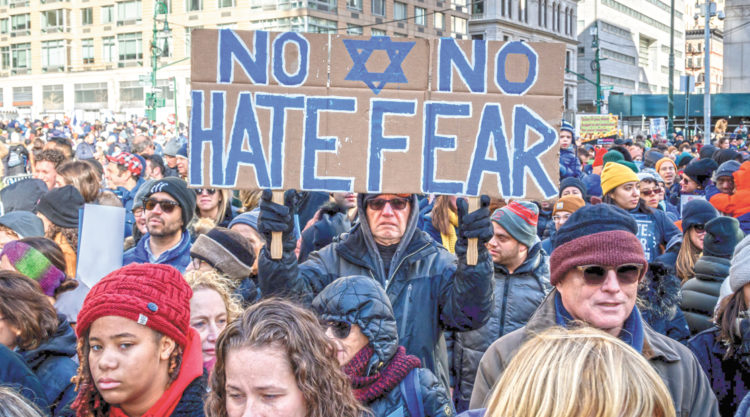 Some readers might question the headline above, which refers to "unprecedented U.S. antisemitism." Is the level of Jew-hatred in the United States truly unprecedented? In what ways?
Right now, the mass murders of Jews because they are Jewish, and the attempted mass murders of Jews because they are Jewish — or in these cases are perceived as Jewish — bring us to an unprecedented situation in the history of U.S. antisemitism.
After Jersey City and Monsey, two rabbis in our community submitted essays to The Observer as a response to those recent bloody acts of domestic terror. I then invited senior rabbis from all of our area Jewish congregations to share their thoughts with The Observer's readers. We've pushed the regular format of The Observer aside this month. It's that important.
And no region is immune. Four years ago, Mohamed Barry slashed customers with a machete at a Columbus Middle Eastern Restaurant owned by Hany Baransi, an Arab Israeli who had proudly displayed a small Israeli flag near the entrance. And three years ago, Izmir Koch of Huber Heights brutally beat a man he thought was Jewish outside of a Cincinnati restaurant after Koch yelled that he hated Jews, "wanted slaughter them," and asked people, "Who is a Jew?"
— Marshall Weiss
Strengthening our Jewish identity: our most potent weapon by Rabbi Judy Chessin, Temple Beth Or
Proudly defiant by Rabbi Nochum Mangel, Chabad of Greater Dayton
Remain authentic, engage with others by Rabbi Karen Bodney-Halasz, Temple Israel
Education is still the best way to combat antisemitism by Rabbi Haviva Horvitz, Temple Beth Sholom, Middletown
Learning to shoot and not drown by Rabbi Cary Kozberg, Temple Sholom, Springfield
It isn't always antisemitism by Rabbi Leibel Agar, Beth Jacob Congregation
To read the complete February 2020 Dayton Jewish Observer, click here.