Vote early, vote safely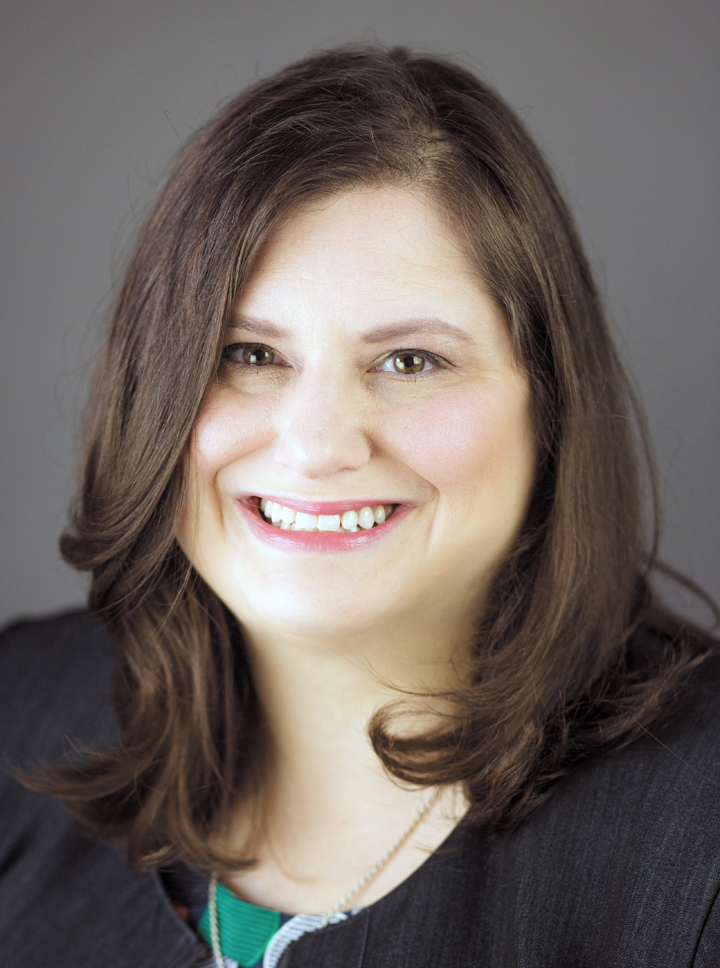 By Rabbi Karen Bodney-Halasz, Temple Israel
Election Day is almost upon us. With real health concerns due to Covid-19, I fear some might decide it'd be easier to stay at home than to head to the polls.
This is, of course, why we've seen numerous debates about early and mail-in voting. Those may be the only ways for some people to fulfill this mitzvah of voting safely.
Much of the Jewish community has rallied around this important issue. Whether left, right, or anything in between, Jews across the nation have taken to phone banks, texting apps, and postcards to encourage full participation in voting.
We, the Jewish people, are a diverse lot with more opinions than people. But for now, we can at least agree it is our responsibility to vote and to be informed about the content of the elections.
Where does this unifying perspective come from? Why is civic engagement so important in our lives as Jews?
Our tradition teaches us to be agents of change, to actively repair the world, engaging in tikun olam.
The prophet Jeremiah, who wrote during the exile to Babylon, taught that wherever we find ourselves, we are to engage deeply in our communities in order to "seek the welfare of the city (Jer. 29:7)" and work toward a better world.
This is why the Talmud asserts that it is our duty to create and support our government (Sanhedrin 56a). Through government we are able to care for the stranger, the widow, and the orphan, pursue justice, and sustain our world.
Jewish engagement in local politics goes back to antiquity. Like in a midrash in which God consults the Israelites before appointing Bezalel to work on the Tabernacle, Rabbi Yitzhak taught, "a ruler is not to be appointed unless the community is first consulted (Berachot 55a)."
Even God would eventually not select rulers without consulting the people. In this paradigm, declining to vote could be understood as abrogating our partnership with God.
We learn from Hillel: "Al tifrosh min hatzibur, Do not separate yourself from the community (Pirke Avot 2:4)." This is because we are all interconnected.
The rabbinic principle of "dina d'malchuta dina, the law of the kingdom is the law," was established during the Talmudic period. It taught us that the Jewish community must recognize and honor all civil laws.
In a democratic society like ours, our vote is the most powerful tool we have to ensure the safety and well-being of the community under those laws.
The right and obligation to vote is not reserved for an elite class. We are taught that when God created the world, humankind was crafted in God's holy likeness.
All of us contain sparks of the Divine. There are midrashic stories that raise the question of why we were all descended from one couple.
The response is beautiful. It is so that none of us can claim that the merit of our ancestors was greater than anyone else's (Mishnah Sanhedrin 4:5).
We know that every person in our community has a voice and that all voices need to be included in our elections.
This is why we are committed to protecting the rights of all people to vote and to actively fight voter disenfranchisement. And this year, in particular, why we are pushing hard to facilitate safe voting.
In keeping with our sacred tradition of civic engagement, I hope our Jewish community will be sure each and every one of our voices is heard. You are able to fulfill this duty in three ways:
1. Vote early at your board of elections between Oct. 6 and Nov. 2.
2. Vote by mail and either mail your ballot or take it to your local board of elections, or
3. Vote on Nov. 3 at your designated polling location.
And when you do so, I encourage you to reflect on the significance of that act with the following meditation provided by T'ruah: The Rabbinic Call for Human Rights.
Please don't forget to verify that you are registered to vote here.
To read the complete October 2020 Dayton Jewish Observer, click here.