Observer wins first-place Rockower Award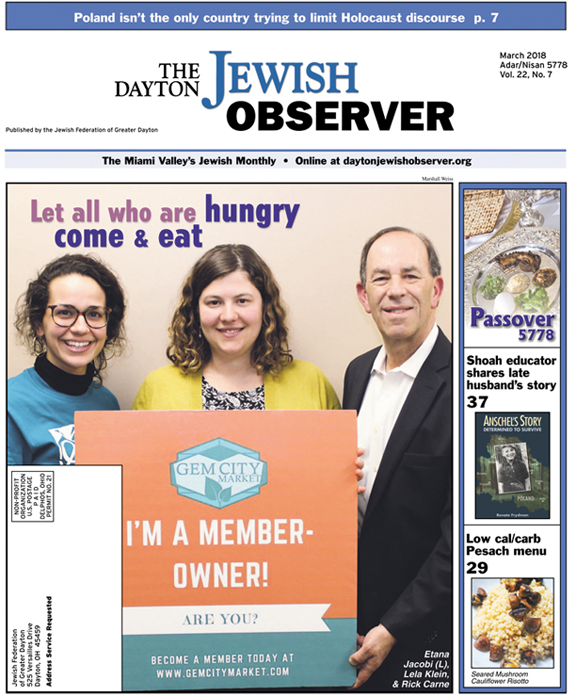 The American Jewish Press Association announced in June that The Dayton Jewish Observer is the recipient of a first-place 2019 Simon Rockower Award for Excellence in Jewish Journalism.
A feature story by Editor and Publisher Marshall Weiss about the Gem City Market in the March 2018 Observer, Let all who are hungry come and eat, received the Chaim Sheba Medical Center Award for Excellence in Writing about Social Justice and Humanitarian Work.
AJPA is the professional association for English-language Jewish media in the United States and Canada.
The award brings the number of first-place Rockowers to 10 for The Observer since the Jewish Federation established the publication in 1996, and the eighth for Weiss.
To read the complete September 2019 Dayton Jewish Observer, click here.