A home-run Chanukah gift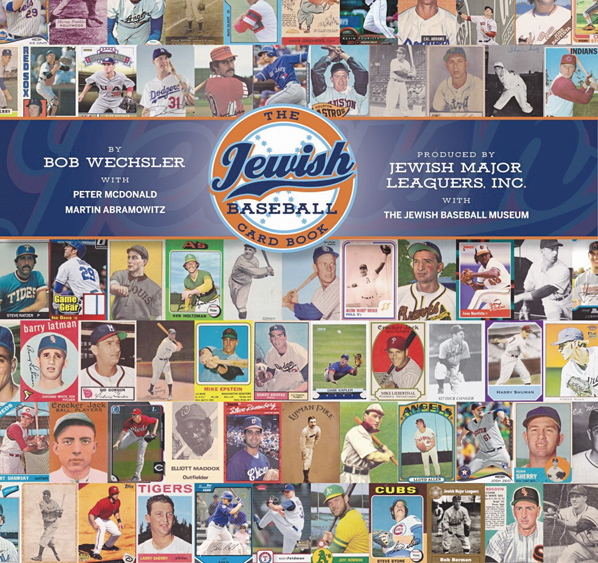 By Marc Katz, Special To The Dayton Jewish Observer
Since Lipman Pike was the first known professional Jewish baseball player, and he began his career in 1871, he's certainly a good place to begin a discussion of baseball cards featuring Jewish players.
This is the opening pitch for The Jewish Baseball Card Book, the brainchild of collector Martin Abramowitz, the Boston resident who birthed a collection of Jewish baseball cards, an oral history on many of the players on those cards, and now, this coffee-table book edited by former sports editor Bob Wechsler with help from Abramowitz, Peter McDonald and the Jewish Baseball Museum, an online site commemorating all the players and artifacts without the clutter.
The book features 698 cards of the first 170 Jewish major league players. It sells for $49.95, with 194 colorful pages.
You don't have to be a scholar of Jewish baseball history or even care which players were Jewish to appreciate this book.
It not only traces the history of Jewish players, but of baseball cards. You can learn something from virtually every page, forgetting for a moment you're also reading about Jewish history in sports.
At the book's beginning is an oversized picture of Sandy Koufax's 1956 Topps card featuring him in his Brooklyn Dodgers uniform.
Across from Koufax is Pike, where we find out he played for $20 a game and set the professional record with seven home runs in 1872 while playing for the Baltimore Canaries.
There's even a page for players who are not "Members of the Tribe," although as their names suggest, they sure sound like it. Here we find such non-MOT players as Bo Belinsky, Lou Boudreau, Bob Katz, John Lowenstein, Buddy Myer, B.J. Rosenberg, and Larry Rothschild.
Cards featured include those made by Topps, Fleer, Bowman, Donruss, Upper Deck and, in the early days, Old Mill Red Border, OBAK, Fatima, Cracker Jack, The Sporting News and others.
There's also a section for play-by-play announcers, umpires and sportswriters.
There are cards of the famous catcher and spy Moe Berg, who allegedly took pictures on a barnstorming tour of Japan for U.S. use prior to World War II, and three pages of Hank Greenberg, along with Koufax, the only playing Jewish members of the Hall of Fame.
To read the complete December 2017 Dayton Jewish Observer, click here.