Daytonian's Tel Aviv championship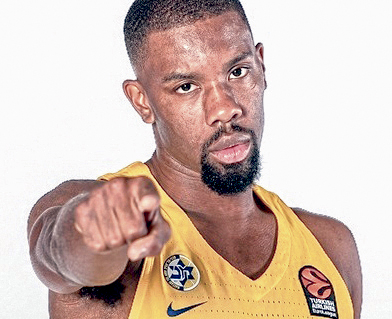 By Marc Katz, Special To The Dayton Jewish Observer
Norris Cole broke into a wide smile.
"Yalla Maccabi!" he said with gusto. "Yalla Maccabi! That's the number-one chant they use. Yalla Maccabi!"
Approximating "let's go," Cole repeats the Hebrew chant with pride as he flashes the championship ring he won on June 14 playing for Maccabi Tel Aviv in the Israeli Basketball Premier League, a professional league. His team defeated Hapoel Holon 95-75.
Maccabi Tel Aviv also plays in the EuroLeague.
It's not like Cole, a 6-foot-1 point guard, doesn't have a championship ring collection. As a junior and senior at Dunbar High School, he won state championships. At Cleveland State, he helped that team win its only Horizon League championship. With the NBA's Miami Heat, he won two championships.
With Maccabi Tel Aviv, he averaged more than 11 points, 3.5 assists and 2 rebounds while showing NBA scouts he was healed from previous injuries and could still play the game.
Cole, 29, did more than play in Israel. He toured the country, visiting not only religious sites connected to his Christian beliefs, but Jewish and Islamic sites as well. He also made friends outside of basketball, joining them for a Passover Seder and Friday night Shabbat meals.
"The Jewish people out there accepted me," Cole said during our interview at the Kroc Center, where he works out and holds youth camps. "They treated me really well. They cheered really hard for me and the team. I appreciated that."
He discovered Maccabi fans span the globe.
"I've received messages from people all over the world," Cole said. "It's exciting to branch off and be internationally known like that. It's cool. I (also) had some really good teammates that made it fun and enjoyable."
On his off days, he explored.
"I ate a lot; I got to go sightseeing. I went to Jerusalem. I went to where Jesus was buried, where he died, and where he was born," Cole said. "Going to places I've read about in the Bible and seeing them with my own eyes was intriguing to me. I appreciate culture. Every culture can't be the same. As long as it's safe. At the time I went, it was before they moved the (United States) embassy. If I had gone after that, I might have been a little nervous. I'm always cautious, but I never felt afraid, really."
When he first heard about the Israeli possibility, Cole, a National Honor Society student at Dunbar, did some research.
"You know, the main thing for me if I ever go out of the country: what's the language barrier, what's the safety, and can I eat?" Cole said. "If those three things are good, I can play just about anywhere. Once I got the history of Maccabi and who they were and I looked up Tel Aviv, I wasn't concerned anymore."
That most of the citizens speak English also helped.
Maccabi Tel Aviv has dominated the Israeli league since its 1954 beginning, winning all but 12 championships and never going longer than two years without a title — until the previous three seasons.
Entering 2017-18, Maccabi Tel Aviv was in a desert trap, and in a league that limits no more than four non-Israelis on its rosters and requires at least two Israelis on the floor at all times. It helps that foreign-born Jews are eligible for Israeli citizenship immediately.
Maccabi Tel Aviv was looking for a player, and after six years in the NBA with Miami, New Orleans, and Oklahoma City, Cole — coming off an injury — was looking for a team.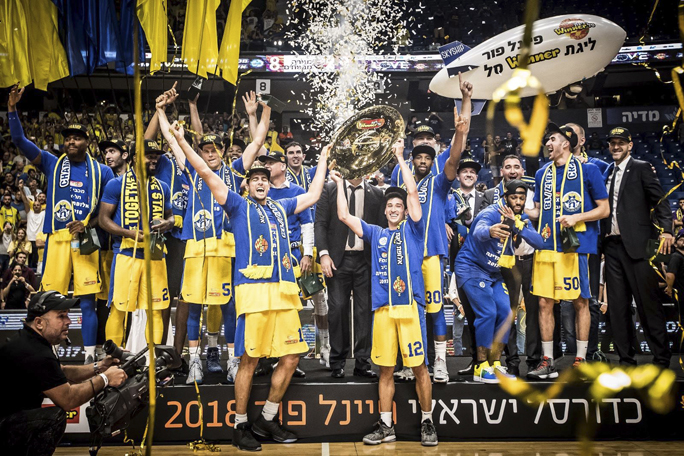 "I'm in constant touch with teams overseas," said his Washington, D.C.-based agent, Joel Bell, who has two foreign offices.
"If Norris was going to play outside the United States, it would have to be for an elite team, (with a high) level of competition," Bell said. "Maccabi is an outstanding team."
An American on a foreign team can be problematic. Some American players think they're better than they are, especially if they've played in the NBA. Obstacles can also include language barriers and a dislike for the foreign food.
"With Norris, there's never a problem," Bell said. "I'd love to have more Norris Coles. I'd like a dozen of him. He's very mature. He's got an intellectual curiosity about him."
Cole did play briefly two years ago in China, but injuries held him back, and he didn't connect with the Chinese. Israelis took to him and he took to the Israelis.
"They treated me really well," Cole said. "They embraced me, appreciated my style of play, appreciated my personality. We had a nice thing with the fans. They responded to me, I responded to them. It was pretty neat."
But he wasn't sure what would happen when he first arrived.
"I was just waiting for Ami, the manager of the team, at the airport," Cole said. "They picked me up and the first thing they told me to do was take my red backpack off. Red is the rival color, the enemy. Two teams in the league, Hapoel Tel Aviv and Hapoel Jerusalem, have red as part of their colors. Maccabi only wears blue and gold."
He settled into an apartment down the street from the arena and adjusted to a different practice schedule and a new fan dynamic.
"They believe in practicing a lot longer overseas," Cole said. "There's more full contact in scrimmaging, and there's a lot of scrimmaging. They didn't have as big of staffs as the NBA, so we had to do a lot of group shooting. You had to show up early if you wanted to practice by yourself."
The fans are much louder and rowdier, Cole said.
"It's like the fans take it personally. In the NBA, it's like an entertainment event. The fans are excited, but sometimes fans come to the game just for entertainment, although you have loyal fans.
Overseas, all the fans are for the home team. Those are loyal, diehard fans who scream from the start of the game to the end of the game."
Cole would show up two hours before each game, and the fans would already be outside, ready to enter the arena and chant full blast an hour before the game.
"If you lose a game overseas, the fans are hurt, crushed. They're messaging you on social media, 'We have to win this next game, we have to. We can't go around the city and not be the best.' They put their whole heart into the games. I had never seen anything like that before."
Maccabi won the Israeli League with a 23-10 regular-season record. The team was 13-17 in the EuroLeague.
Cole cherishes all his championships.
"They're all satisfying for the time," he said. "I like to live in the present. Winning that championship we just won was the most exciting for that time. Looking back on it, it's hard to say one was more exciting than the other."
He's looking for one more shot at the NBA but would play in Israel again if it doesn't materialize.
"There weren't too many places I could go where they didn't know me," Cole said. "The fans that didn't like our team were NBA fans. At times we'd play and they'd yell, 'Norris Cole, we love you and Miami Heat, but f— Maccabi.' Weirdest thing ever."
To read the complete August 2018 Dayton Jewish Observer, click here.