Kvelling Corner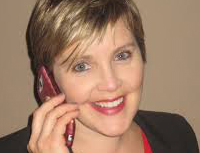 With Rachel Haug Gilbert, The Dayton Jewish Observer
Jane Novick is now director of the Court Appointed Special Advocate program for the Montgomery County Juvenile Court. CASA assigns volunteers to children who typically have open cases with Montgomery County Children Services. Volunteers are often social workers or teachers who are retired or still working.
Dr. Samuel N. Dorf, assistant professor of music at the University of Dayton, presented the session, Listening in Hard Times: Music for Struggle and Solace, for the university's day-long commemoration of the Rev. Dr. Martin Luther King Jr., on Jan. 18.
Arlene Graham, owner of Fiberworks Fine Yarns and Fibers in Beavercreek, is selling the Israeli spun and dyed yarn brand, Soulwool. Both socially and environmentally friendly, Soulwool is spun by hand from wool obtained from merino sheep that are brushed, not sheared. Company owner Sol Israeli supplies Bedouin women with high-quality wool; they spin the fibers into yarn, and Sol dyes it and distributes it in Israel and the United States. Soulwool permits only four shops in each state to carry its fibers.
To celebrate his 80th birthday, Cantor Jerome B. Kopmar, cantor emeritus of Beth Abraham Synagogue, will present a recital at 7:30 p.m. on Sunday, Feb. 19 at the synagogue. Jerry will sing works by Beethoven, Brahms, Handel, and Yiddish and cantorial selections. For the second half of the recital, his voice students will perform liturgical works he has written for them over the years. "I'm very proud of my students, and I truly believe that teaching, whether with choirs or private students gave me the most satisfaction in my long and very fulfilling career," Jerry explained.
In December, Franklin T. Cohn met with then President-Elect Donald Trump and his family over dinner at Trump's Mar-a-Lago Club. He also met the presidential transition team and former New York Mayor Rudy Giuliani. On that trip, Franklin also attended a meeting of the Washington Institute for Near East Policy.
In November, Galit and Uri Maman ran the New York Marathon: his fourth marathon, and her first. Galit used to run in their native Israel. She had help training via e-mail from her Israeli coach.
David Klass' chili recipe won the Archer's Tavern Sixth Annual Chili Cookoff. His chili is now featured on Archer's menu until next year's cookoff.
Send your Kvelling items to Rachel Haug Gilbert at kvellingcorner@gmail.com.
To read the complete February 2017 Dayton Jewish Observer, click here.