Kvelling Corner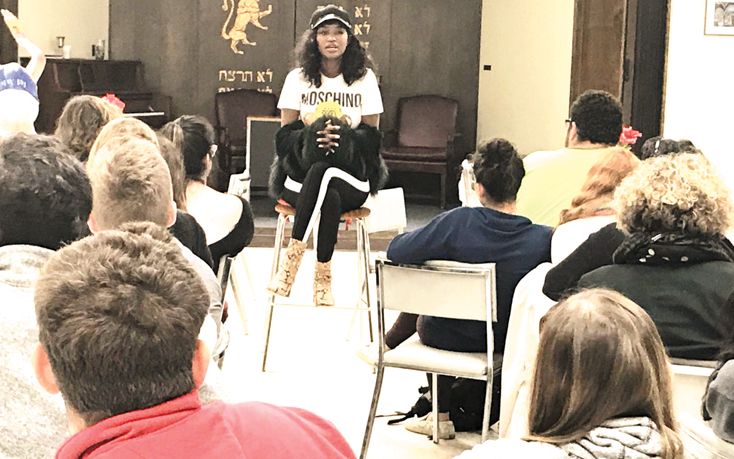 With Rachel Haug Gilbert, The Dayton Jewish Observer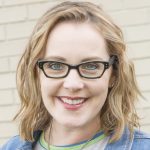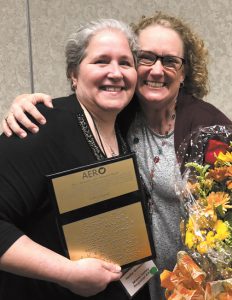 At the Association for Education and Rehabilitation of the Blind and Visually Impaired of Ohio conference in October, Hallie Greenfield was honored as the 2018 Outstanding Ohio Orientation and Mobility Specialist. In addition, she was awarded the biannual J. Kenneth Cozier Memorial Award, the highest honor presented by AERO. Recipients must demonstrate integrity, exemplary character and dedication that epitomize the spirit and quality of service to people who are blind or visually impaired and have made an outstanding contribution to the field as a result of leadership and support.
Anita Emoff was named one of Dayton Business Journal's Power 50: a list of Dayton's most influential women of 2018.
Laila Blumer, daughter of Molly and Jeff Blumer, won an Ohio Valley Regional Emmy for her role as Jodi in the Marketing Manager episode of the Think TV show I Can be Anything I Want to be A to Z.
Top Israeli model Titi Aynaw, Miss Israel 2013 and an advocate for Israel's Ethiopian community, shared her story with college students on the campuses of University of Cincinnati, Central State University, Miami University, and The Ohio State University, Nov. 5-7. Born in the Gondar province of Ethiopia, Titi always dreamed of moving to Israel. Her father died when she was a toddler, and when she was 12 her mother died after a long illness. Titi and her brother moved to Israel soon after and lived with their grandparents in Netanya. Titi served in the Israel Defense Forces as company commander with the rank of lieutenant. After completing officer's training, she joined the Military Police and had up to 300 men and women under her command. She's currently on a leave of absence from the IDC University in Herzliya where she studies international relations. Recently, Titi founded and helps fund the Titi Project, which provides extracurricular activities and enrichment to 66 Ethiopian kids from disadvantaged backgrounds in Netanya.
Send your Kvelling items to: jewishobserver@jfgd.net.
To read the complete December 2018 Dayton Jewish Observer, click here.