Kvelling Corner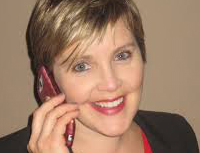 With Rachel Haug Gilbert, The Dayton Jewish Observer
Linda Kahn, CEO of The Ohlmann Group, received the Best Media Buyer Mercury Award from the Dayton Chapter of the American Advertising Federation on May 17. The Ohlmann Group also received first-place Mercury Awards for Best Ad Agency Rep, Best Digital Rep, and the Unsung Hero Award.
Gastroenterologist Dr. David Novick had an essay published in Hippocampus Magazine's March issue. The piece, Stakeholders, is a humorous take on electronic medical records.
On Thursday, June 23, Dayton's Family Services will celebrate its 120th birthday, with a dinner, live jazz, silent and live auctions, and an exhibit, at America's Packard Museum. Members of the planning committee include Family Services Executive Director Bonnie Parish, past President Beth Adelman, Bonnie Beaman Rice, Pat Saphire, Pamela Schwartz, Marci Vandersluis, and Diane Rubin Williams. Retired Wright State Prof. of History Dr. Allan B. Spetter will deliver the dinner's keynote. The late Helen Abramovitz will be honored for her many years of service and dedication to Family Services.
Jonah Sandler, founder and CEO of Scene75 Entertainment, was named one of the Dayton Business Journal's 40 Under 40 for 2016.
At the annual Ohio Associated Press Awards Banquet on May 15, Scott Halasz was awarded second place for Best Feature Writer and third place for Best Sports Writer in the Division I category. Scott writes for the Xenia Daily Gazette, the Fairborn Daily Herald, and the Beavercreek News-Current. All three publications won third place for best special sports section, a team effort.
Scott Segalewitz received one of the Miami Valley Council Boy Scouts of America's highest honors, the Silver Beaver Award, for his hours of volunteer service and leadership. Scott is also chair of the Miami Valley Council Jewish Committee on Scouting.
Michael Eli Natarus, son of Sharon and Mark Natarus, grandson of the late Maxine and Maurice Gordon, and Renee and Darrell Natarus, graduated from the University of Indianapolis with a doctor of physical therapy degree. He will start a one-year residency program at The University of Chicago Hospital in pediatrics.
Andrew Diamond graduated April 30 with a bachelor of fine arts degree from the University of Cincinnati-College Conservatory of Music. Andrew's degree is in theatre design and production, with a concentration in lighting design and technology. He'll spend the summer working at the Williamstown Theatre Festival in Massachusetts. Andrew is the son of Susan and Robert Diamond.
Ryan Snyder earned his Ph.D. in materials engineering from the University of Dayton. His dissertation is titled Combinatorial Analysis of Thermoelectric Materials Using Pulsed Laser Deposition.
Kaitlin Bressler, daughter of Karen and Kevin Bressler, received her master's degree in human resource management from The Ohio State University Fisher College of Business. Kaitlin was one of two graduate students at OSU's Fisher College of Business to be awarded a graduate assistantship position. She enjoyed working as a career consultant in the office of career management and as a teaching assistant. Kaitlin is thrilled to be working as a campus recruiter for Key Bank in Cleveland.
Alicia Ostrow graduated from Bowling Green State University with a bachelor's degree in early childhood education. She is interviewing for teaching positions in the Dayton area. She is the daughter of Anne and Mitchel Ostrow.
David Friedman graduated from the University of Dayton School of Law with his doctor of law degree, completed in just two years. He was one of eight students selected to the UDSL Moot Court team and represented the school in a competition at Brooklyn Law School against students from 35 other law schools. He'll sit for the Ohio Bar Exam in July. David's parents are Gail and Charles Friedman.
Addison Caruso was honored in April for Outstanding Accomplishment and Achievement of Hebrew Language by Miami University's Department of German, Russian, and Middle Eastern Languages. Addison, a sophomore in Miami University's pre-law and public policy scholar's program, will serve as an intern for the Democratic National Committee Headquarters in Washington, D.C. this summer. His parents are Patty and Michael Caruso.
Hillel Academy, the Dayton area's Jewish day school, was among three elementary schools that participated in the Aullwood Avian Art Contest at Aullwood Audubon on April 26. Ohio Birds & Their Homes kindergarten awards went to Gabby Mendelson, daughter of Melissa and Larry Mendelson, for first place; Jonah Halasz, son of Rabbi Karen Bodney-Halasz and Scott Halasz, for second place; and Elior Ginsberg, son of Cantor Jenna Greenberg and Rabbi Josh Ginsberg, for third place. Awards for first and second grade Ohio Birds & Their Homes went to Avi Gilbert, son of yours truly and Dr. Heath Gilbert, for first place; Lily Ray, daughter of Dr. Keren Ray and Dr. Patrick Ray, for second place; and Natalie Klass, daughter of Thea and David Klass, for third place. Awards for third and fourth grade Endangered Birds, Endangered Habitats went to Kahlil Knick, son of Dr. Danielle Rastetter and Steve Knick, for first place; Schneur Mangel, son of Devorah Leah and Rabbi Nochum Mangel, for second place; and Ava Wright, daughter of Dr. Corinne and Thomas Wright, for third place. Neotropical Birds & Their Ohio Homes fifth and sixth grade awards went to Menachem Simon, son of Rochel and Rabbi Levi Simon, for first place; and Benji Ray, son of Dr. Keren Ray and Dr. Patrick Ray, for second place. Hillel swept the Staff Favorites category with winners Eli Dowlar, son of Sara and Mike Dowlar; Lucie Jacobs, daughter of Dr. Cassie Milling-Jacobs and Dr. Brad Jacobs; and Chaya Simon, daughter of Rochel and Rabbi Levi Simon. First grader Logan MacDonald, son of Dr. Elizabeth Maimon and Dr. Scott MacDonald, won first place Best Of Show out of more than 100 entries. Hillel Academy's art teacher is Thea Klass.
Send your Kvelling items to Rachel Haug Gilbert at kvellingcorner@gmail.com.