Kvelling Corner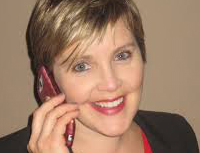 With Rachel Haug Gilbert, The Dayton Jewish Observer
Beth Abraham Synagogue Sisterhood has announced the recipients of its 2016 Women of Valor Awards: Marcia Kress, Beverly Louis, Joan Marcus, Myrna Nelson, Jane Novick, Wendi Pavlofsky, and Hyla Weiskind. The women will be honored for their achievements in the Jewish and general communities at the sisterhood's Seventh Annual Women of Valor Luncheon, on May 4. The sisterhood will also honor the late Helen Abramovitz as part of the program.
With the new year, Walter Ohlmann — president and CEO of The Ohlmann Group for the past 30 years — has announced that he will now serve as chairman of the agency, turning over the CEO position to his daughter, Linda Kahn, most recently senior VP of media. Linda will keep her duties as head of the agency's media department. Chief Marketing Strategist David Bowman is now president. The Ohlmann Group was founded in 1949.
Aaron Lewis, son of Kay and Norm Lewis, was inducted into the Northmont High School Athletic Hall of Fame on Dec. 12. Aaron, a 2003 Northmont graduate, was an all-state football player there as well as a successful wrestler. He still holds most of the tackling records at Northmont. He went on to play football at Carnegie Mellon University where he was a two-time All-American and Academic All-American for the Tartans. When his playing time was finished at CMU, he was first in career tackles and interceptions, records that still stand today. Aaron is a vice-president of a national health care company in Nashville, where he lives with his wife, Nicole, and daughter, Emma. The couple is expecting again in May.
Dr. Burt Saidel was recently honored by the Muse Machine. "To be lovingly singled out from so many who do so much for life, art, theatre, and youth is beyond belief," Burt says. "The joy with which it was done is eternal, as are my thanks."
Jane and Dr. David Novick co-authored an article, Fight Ohio's Heroin Epidemic with the Most Effective Treatment, published in the November-December issue of Ohio Lawyer, the magazine of the Ohio Bar Association (ohiobar.org).
The International Association of Amusement Parks & Attractions named Scene 75 Dayton as one of the top three family entertainment centers in North America for 2015. Jonah Sandler is the CEO — Chief Entertainment Officer — of Scene 75, which now has a second location in Cincinnati.
The Greater Dayton Region Chapter of The Association of Fundraising Professionals surprised Meredith Moss Levinson with its first-ever Friends of Philanthropy Award at its 26th Annual National Philanthropy Day Luncheon on Nov. 10. Meredith is a longtime columnist with the Dayton Daily News. The award honored her weekly Make a Difference column, in which she shares the wish lists of local nonprofits.
On Election Day, Annie Self was voted in to serve a four-year term on the Centerville City School District Board. Annie has been a longtime PTO president.
Emily Briskin, daughter of Jane and Alex Briskin, had an editorial published in the Yale Daily News (yaledailynews.com), Ending More Than AIDS. Emily is a 2015 graduate of Pierson College, and a student at the Yale School of Public Health, concentrating in epidemiology of microbial disease and global health.
Fusian founders Zach Weprin and Josh Weprin, along with their partner Stephan Harman, will celebrate their sixth year in the fast-casual sushi business with the opening of their ninth location in January, their fourth in Columbus.
Temple Beth Or's Rabbi Judy Chessin and Temple Israel's Rabbi Karen Bodney-Halasz tell us there are still spots available for area Jewish 10th-12th graders to join the Etgar Social Change Journey, Feb. 4-7. Locally funded through a Jewish Federation of Greater Dayton Innovation Grant, the trip teaches students about the struggles of African-Americans to gain equality in the '50s and '60s, the Jewish role in America's Civil Rights movement, and the creation of rock 'n' roll and its influence on breaking down the walls of segregation. Teens will visit Atlanta and Memphis, along with Montgomery, Selma, and Birmingham, Ala. Stops will include the site of Leo Frank's lynching, the Rosa Parks Museum, the Voting Rights Museum, the Edmund Pettus Bridge, the 16th Street Baptist Church, The Southern Poverty Law Center, Freedom Park, and the Civil Rights Institute. The teens will also hear performances at the legendary Blues Club, Sun Studios and the Smithsonian Rock 'n' Soul Museum. Contact Rabbi Chessin at jactbo@gmail.com or Rabbi Karen Bodney-Halasz at kbodney@tidayton.org.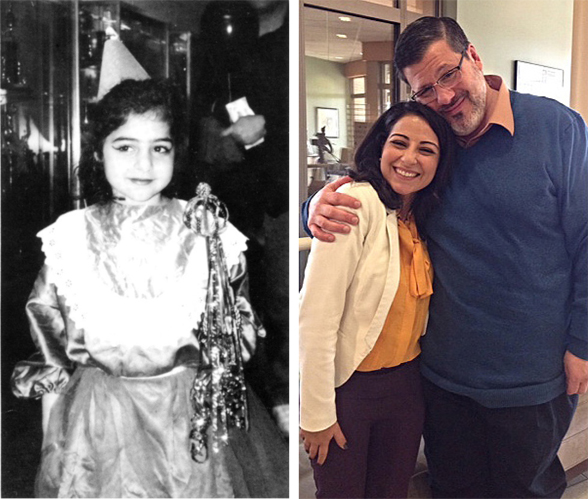 The Dayton Jewish Observer started its 20th anniversary celebration a bit early when WDTN reporter Maytal Levi interviewed Observer founding Editor and Publisher Marshall Weiss for a segment on 2 News in December. Nearly 20 years ago, in March 1996, a photo Marshall snapped for the first issue of The Observer (then called The Dayton Jewish Advocate) was of 6-year-old Maytal in a Queen Esther costume at a community Purim carnival. This time, it was Maytal's turn to put Marshall in front of the camera, for a news story on the shrinking Jewish population in the Miami Valley. Both got a little bleary-eyed reminiscing.
Send your Kvelling items to Rachel Haug Gilbert at kvellingcorner@gmail.com.
To read the complete January 2016 Dayton Jewish Observer, click here.