Finding new friends – and relatives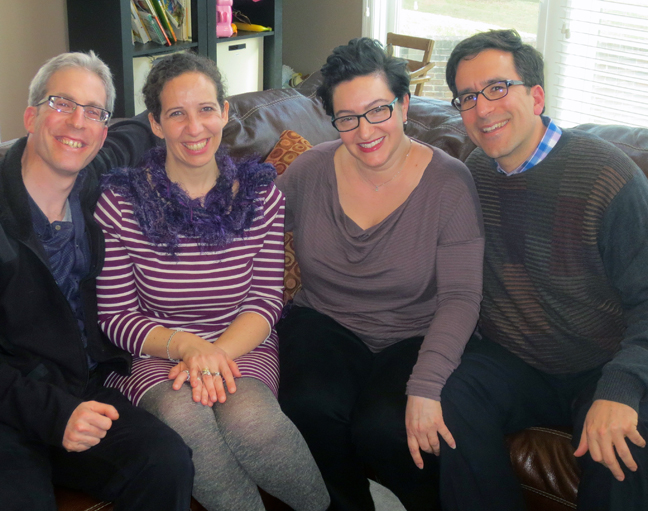 By Rachel Haug Gilbert, The Dayton Jewish Observer
We've all heard that the Jewish people are one big family. For evidence in the Miami Valley, look no further than Pam and Andy Schwartz of Oakwood, and Renana and Assaf Harel of Bellbrook.
In fall 2014, Israelis Renana and Assaf and their four children moved here from Washington, D.C.
When they attended Yom Kippur services at Beth Abraham Synagogue, they became fast friends with Pam and Andy and their three children.
The Harels and Schwartzes felt an instant connection, as if they'd known each other much longer.
The children became playmates, and the parents started double dating.
A few months later, the Harels and Schwartzes learned that Andy and Renana are fourth cousins once removed.
The happy find came about when Renana asked Pam — an archivist — to help Renana's mother, Nava Dolev, with some genealogical research.
Nava, who lives near Jerusalem, was compiling information for a family reunion. Sifting through old papers, she found a 1951 program for a Centennial Sabbath Dedicated to the Hirschfeld Family, held at Cincinnati's Adath Israel to honor Mr. and Mrs. Isaac Mendel Hirschfeld.
Nava, Renana, and even Assaf are descendants of the Hirschfeld family, but none of their relatives knew anything about the Cincinnati branch.
Since Nava was planning to visit her children and grandchildren in Dayton, Pam suggested she continue her research at the American Jewish Archives in Cincinnati.
When Renana told Pam the name of the Cincinnati family was Hirschfeld, Pam wondered if they could be related to the Hirschfelds from Cincinnati on Andy's side.
Hirschfeld is even the middle name of Pam and Andy's younger son, Seth.
"At first we joked, 'Could we be related?'" Pam said. "But when Renana forwarded the centennial Sabbath document to me from her mother, I gasped, because I had the same document in our family's archive. I got goosebumps. Nava started crying. Nava told me, 'It's like God was leading us.'"
Zionist pioneers
The patriarch of the family, Avrum Hirschfeld, was born in Riga, Latvia in 1806.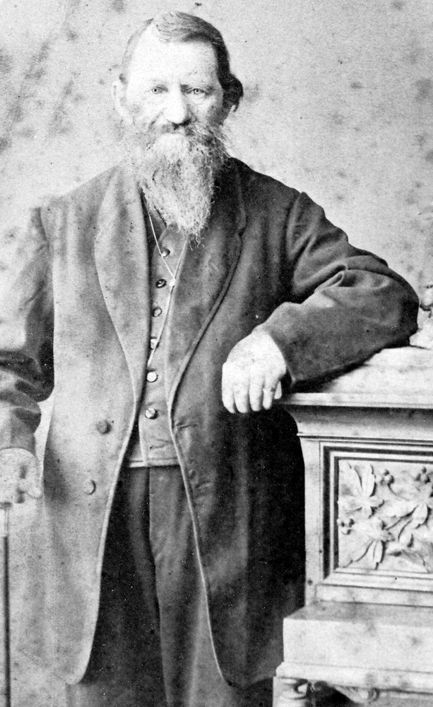 Descendants of one of Avrum's sons came to America in 1885; Avrum's other son and his descendants were Zionists and settled in Palestine.
With the discovery, Andy, his brother, Steve, and their uncle, Richard Lapedes, learned they are related to Ezer Weizman, a commander of the Israeli Air Force, minister of Defense, and the seventh president of Israel.
They also learned their Hirschfeld relatives include the founders of the Carmel wine industry, and one of the founding families of the city of Rishon LeZion.
"In Israel, everyone is related!" Renana laughs. This includes her and her husband.
Renana's maternal grandmother and Assaf's paternal great-grandmother were sisters.
Assaf and Renana met at a family reunion. They were lured to Dayton by a job opportunity for Assaf, now a professor and head of a brand-new neurological research lab that he established at Wright State University.
The first extended family reunion for the Schwartzes came last February, when Nava arrived on her planned visit to Dayton with her husband, Danny, and Danny's mother, Tikva.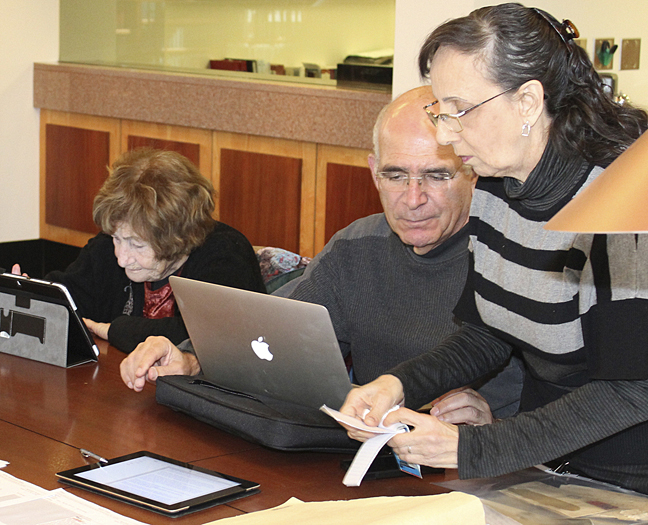 A year after the Schwartzes and Harels first met, Pam and Andy reunited with more of their family, here in Dayton: they hosted Renana's sister and children at their home during their High Holy Days visit from Israel in September.
Nava can't wait to host the Schwartzes the next time they're in Israel, to introduce them to their newfound mishpacha (family) — to reunite the two sides of the family after eight generations.
"We found family that didn't know anything about having relatives in Israel," Nava said. "And here, after so many generations, they will be reuniting with the founders of Israel, a very strong, well-known family in Israel, that did so many things to establish the country."
To read the complete January 2016 Dayton Jewish Observer, click here.