Kvelling Corner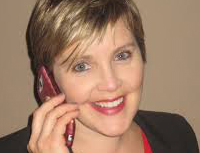 With Rachel Haug Gilbert, The Dayton Jewish Observer
Beth Abraham Synagogue celebrated employee Dennis Day for his 30 years of service as custodian to the congregation, with a kiddush luncheon in his honor on April 25. As Marc Katz wrote in Beth Abraham's April Bulletin, "He isn't Jewish, but he knows most of the laws and customs, often pointing out which days board members can meet and which they can't, according to the holiday season. He not only helps set up the sukkah, he knows how to do it and why. By his reckoning, he has been at Beth Abraham (in two buildings) for two lightning strikes, four USY or Kadima conventions, 'and a lot of directors and presidents.'"
James S. Nathanson & Associates has earned a Pollie Award from the American Association of Political Consultants, the industry's highest honor. JSN Associates was recognized in the category of field operations/best get-out-the-vote effort for its work during the 2014 political season. "The most effective new weapon in a campaign's arsenal is an enhanced version of the very oldest — face-to-face conversations with the voter," Jim said. "In a sense, we are leaping forward into our past."
Susie Broidy has received a Promise Hero Award from the Springfield Promise Neighborhood Association for her efforts to increase fresh food, gardens, and nutritional education for Springfield residents. Susie is a retired art teacher, a gardener, and works for Ohio State Extension.
Lois Unger, a longtime volunteer and board member with the Dayton Chapter of the National Multiple Sclerosis Society, has received the chapter's Lifetime Achievement Award.
Larry Klaben was honored as one of Springfield City Schools' 2015 Alumni of Distinction. A graduate of the North High School Class of 1972, Larry is president/CEO of Morris Home Furnishings and chair of the Wright State University Board of Trustees.
The Bexley Community Foundation has named Hallie C. Blazar Raskin as its new executive director. Hallie most recently served as assistant director of development for the Jewish Council for Youth Services in Chicago.
Lindi Shane has been elected to the Goldman Union Camp Institute Board of Advisors. Lindi is an attorney at Taft Stettinius & Hollister LLP in Dayton.
A watercolor painting by Hillel Academy student Lucie Jacobs was selected for display as part of the Ohio Youth Art Month Exhibition at the State Teachers Retirement System Building in Columbus. Lucie's entry was selected from among hundreds submitted by students across Ohio. Her art teacher is Thea Klass. Lucie is the daughter of Drs. Cassandra Milling-Jacobs and Bradley Jacobs.
Jessica Cohen, daughter of Lori Appel-Cohen and Dr. Scott Cohen, is one of 73 teens from across North America on the National Federation of Temple Youth High School in Israel program from January through May. The program is based at Kibbutz Tzuba in the Judean Hills 15 minutes outside of Jerusalem. Students take an advanced Jewish history class and Hebrew Ulpan, general studies courses, and spend three days each week on field trips.
Send your Kvelling items to kvellingcorner@gmail.com.
To read the complete May 2015 Dayton Jewish Observer, click here.