Being Zusya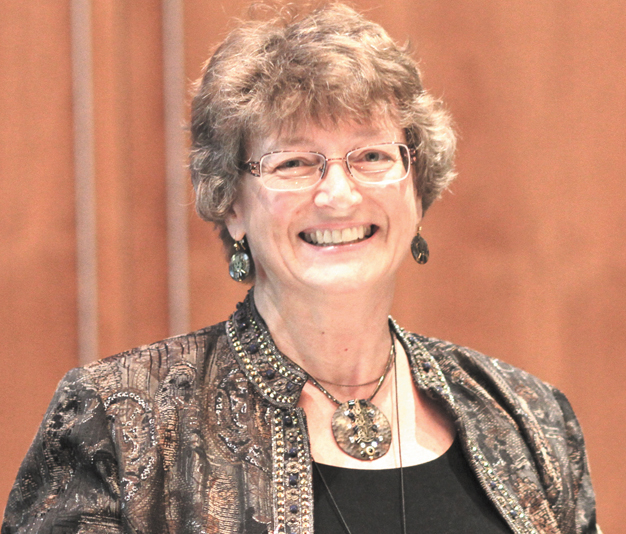 The Power of Stories Series
Jewish Family Education with Candace R. Kwiatek, The Dayton Jewish Observer
A zoology professor assigned a paper on the topic of elephants to his graduate-level international students. The English student wrote Elephant Hunting. The French student wrote The Love Life of the Elephant. The German student wrote An Introduction to the Bibliography for the Study of the Elephant. The American student wrote Breeding Bigger and Better Elephants. And the Israeli student wrote The Elephant and the Jewish Problem. Recounted by folklorist Josepha Sherman, this anecdote is emblematic: both individuality and community are sacred tenets in Judaism.
"There are no clones in God's world," declares author Gila Manolson. "Everyone is an individual." We each have our own ways of thinking, our own approaches to experiencing the world, our own manner of expressing ourselves. We have our own dispositions, histories, and opinions. And we each have our own souls.
Individuality is evident in the personalities and behaviors of Adam and Eve in the Garden. Jacob expresses this fundamental idea when he bestows upon his sons not one universal blessing but 12 blessings, each uniquely tailored to a specific son.
The Talmud embeds it in an allegory: "A person stamps many coins with one seal and they are all alike, but the King of all kings…has stamped every person with the seal of the first human, yet not one of them is like another."
Individuality also suggests that each person has a positive purpose in the world, a unique mission for which they are specifically equipped. Inclinations or abilities may reveal one's mission. Circumstances or events may illuminate it. Sometimes it will fall in one's lap. Regardless of its origin, however, every mission is one of a kind.
Individuality cannot exist in a vacuum; it implies community. Rabbi Aryeh Malca notes that the true purpose of community is to unite and uplift individuals, facilitate their growth, and empower individuality. Rabbi Jonathan Sacks concurs. "Individuality means that I am a unique and valued member of a team…Judaism values individuality, not individualism."
The words of Eleanor Roosevelt offer a surprisingly Jewish link to the following stories: "You have not only the right to be an individual; you have an obligation to be one."
Shepherd to sage. Poor and illiterate, Akiva was a shepherd for a wealthy Jerusalemite whose only child, Rachel, was expected to marry an equally rich scholar. Instead, she fell in love with Akiva and they married. Convinced he had an excellent mind, Rachel encouraged Akiva to study. Although skeptical, the 40-year-old began with the alef bet alongside the youngest children, mastered reading and writing, and eventually went on to study at the academy.
There, even the greatest scholars of the era developed a deep admiration for his insight and wisdom. After more than two decades, Akiva returned home as a famous rabbi with a following of 24,000 students. Akiva went on to become a leading contributor to the Mishnah and is known in the Talmud as "Chief of the Sages."
Sometimes a person's individuality, their gift and their purpose, is revealed by someone else.
White to Black. The son of poor Polish immigrants, Jacob Ezra Katz loved to draw and paint. At 5, he covered the white kitchen table with detailed ink drawings of houses, ships, and planes. He was just 8 when hired to paint a local store's sign. By high school, he was winning awards. Despite the Great Depression, he persevered, painting murals for the WPA, illustrating backgrounds for Marvel comics, and designing camouflage patterns for the military.
Sidestepping widespread antisemitism, he changed his name to Ezra Jack Keats and became a highly successful commercial illustrator. His most significant accomplishment was writing and illustrating the award-winning picture book A Snowy Day, the first mainstream children's book featuring an African American child.
"None of the manuscripts I'd been illustrating featured any black kids," Keats wrote. "My book would have him there simply because he should have been there all along."
Sometimes circumstances reveal one's individuality and task.
Pen to paper. The Jewish Englishwoman Eliza Davis admired her fellow Londoner Charles Dickens, whose novels were, besides entertainment, social critiques designed to raise awareness and help the vulnerable. While reading Oliver Twist, however, Eliza became more and more distraught. The Jewish character Fagin was described in the most negative of terms. The leader of a gang of thieves, he was "the Jew," "a loathsome reptile," and "the old one," a popular nickname for the devil.
Eliza wasn't a prominent figure in the city, but she picked up her pen and wrote to the renowned author anyway. She argued that Dickens' characterization of Fagin "encouraged a vile prejudice against the despised Hebrew," and that "he had done a great wrong to the Jewish people." She added that "while the author Charles Dickens lives, the author can justify himself or atone."
Although defensive at first, Dickens eventually revised the text for the reprinting of Oliver Twist, changing "the Jew" to Fagin. Dickens' next novel, Our Mutual Friend, featured a Mr. Riah, from the Hebrew re'a, meaning friend. Eliza thanked Dickens, and then sent one final note to him in the copy of an English-Hebrew Bible: "The noblest quality man can possess is the ability to atone."
Sometimes events seem to just drop a mission into the lap of someone whose individuality is uniquely suited to it.
There are no clones in God's world. Before his death, Rabbi Zusya said to his disciples, "In the coming world, they will not ask me: 'Why were you not Moses?' They will ask me: 'Why were you not Zusya?'"
Literature to share
Under Jerusalem: The Buried History of the World's Most Contested City by Andrew Lawler. More than just a history book, Under Jerusalem is storytelling at its finest. Each chapter recounts untold tales of archaeological digs under Jerusalem's streets and notable sites by fortune-seekers, zealots, and archaeologists. Along with priceless artifacts, their endeavors have revealed troves of information that help the reader better understand Jerusalem's ancient history, theological issues, and modern conflicts. This innovative perspective on Jerusalem is immensely interesting, thought-provoking, and diplomatically evenhanded in its presentation.
José and the Pirate Captain Toledano by Joshua Edelglass and Arnon Shorr. Swashbuckling pirates. A teen "freak." Family secrets. When the Inquisition arrives in the New World, Portuguese teen émigré José Alfaro has just learned of his Jewish identity. He evades the Spanish crown's soldiers by stowing away on a pirate ship, eventually training to become a pirate under the mysterious Captain Toledano. What follows is a fast-paced swashbuckling tale of adventure and hand-to-hand combat on the high seas as José discovers who he really is and what really matters. It's a wonderfully crafted coming-of-age graphic novel for middle grades.
To read the complete August 2022 Dayton Jewish Observer, click here.