Mazel Tov!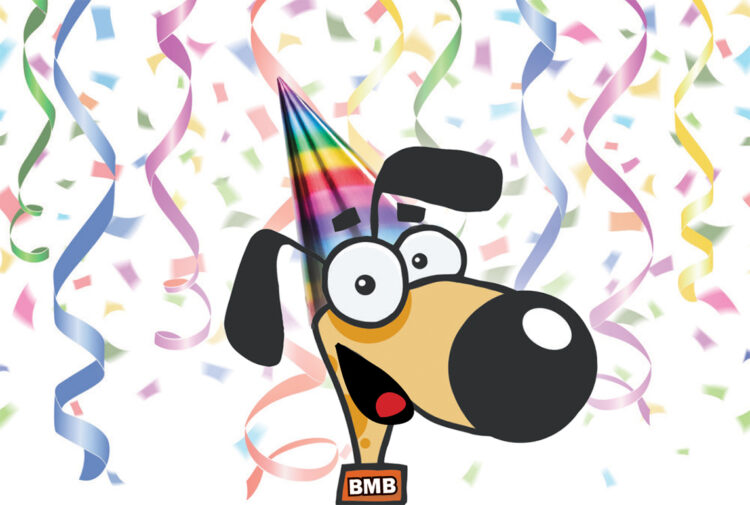 With Marshall Weiss, The Dayton Jewish Observer
United Way of Greater Dayton presented its 2022 Humanitarian of the Year Award to the Klaben family, at the Nutter Center on June 28. Since 2001, Morris Furniture Company and the Klaben family have provided more than 14,000 beds to children in need, partnering with Secret Smiles of Dayton, United Way of Greater Dayton, Society of St. Vincent de Paul of Cincinnati, and Furniture Bank of Central Ohio. Morris and its nearly 500 employees have made this possible through Morris Hope To Dream events. On the day of the awards ceremony, Morris closed its stores and distribution center as a kickoff to its 75th anniversary celebration.
Senior U.S. District Judge Walter H. Rice is the inaugural recipient of the National Conference for Community and Justice's Trailblazer Legacy Award. He'll be honored at NCCJ's 2022 Friendship Celebration, an evening of music, entertainment, and food trucks, from 5 to 7 p.m. on Tuesday, Sept. 20 at the Levitt Pavilion. This year's NCCJ Humanitarian Honorees are Judge Tony Capizzi, Shannon Isom, Barbara Johnson, Michael Knote, Mikayla Petrovic, and Carolyn Rice.
Anna Claire Gaglione received her law degree from the University of Cincinnati College of Law. She is the daughter of John and Elaine Gaglione and granddaughter of Charles and Joan Knoll and the late Vincent and Monica Gaglione.
The Miriam Rosenthal Foundation, Dayton's only foundation dedicated solely to the arts, is looking for new board members. The board oversees its operations, including investments, grant policies, research, and community support. "We seek members who are active within our local community and who love and attend performances of those organizations supported by the foundation," board Chairman Richard McCauley says. If you're interested, contact Richard at richard.mccauley1@frontier.com.
Send your Mazel Tov announcements to mweiss@jfgd.net.
To read the complete August 2022 Dayton Jewish Observer, click here.