Kristallnacht programs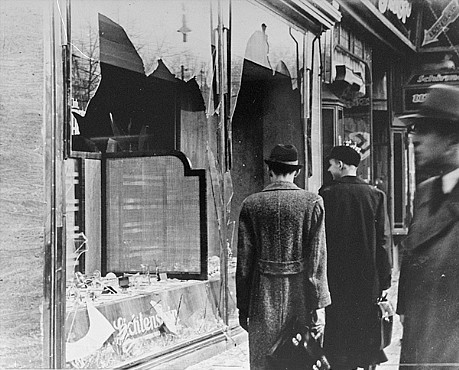 Area colleges and universities will commemorate the 83rd anniversary of Kristallnacht with a virtual scholarly discussion and an in-person remembrance with a virtual option.
Kristallnacht, the Night of Broken Glass — Nov. 9 and 10, 1938 in Nazi Germany — is considered the start of the Holocaust.
Sinclair College and Wright State University will present a virtual discussion of Kristallnacht at 4:15 p.m. on Monday, Nov. 8 with Dayton Holocaust Resource Center founder and Director Renate Frydman and Lisa Lefstein-Berusch, associate program director of Facing History & Ourselves, a global nonprofit that uses lessons of history to challenge teachers and students to stand up to bigotry and hate.
To register for the program, email Thomas Martin at thomas.martin6057@sinclair.edu.
The University of Dayton will hold its annual Kristallnacht Remembrance at 5 p.m. on Tuesday, Nov. 9 on campus in the Immaculate Conception Chapel. Assoc. Prof. Carola Daffner, UD's chair of global languages and cultures, will present the talk, They Stand For Ages More. Prof. Sharon Gratto will conduct UD's World Music Choir in a musical remembrance.
UD's remembrance will also be livestreamed at www.youtube.com/watch?v=HY0gHkbobUA.
To read the complete November 2021 Dayton Jewish Observer, click here.