Kristallnacht programs at UD, WSU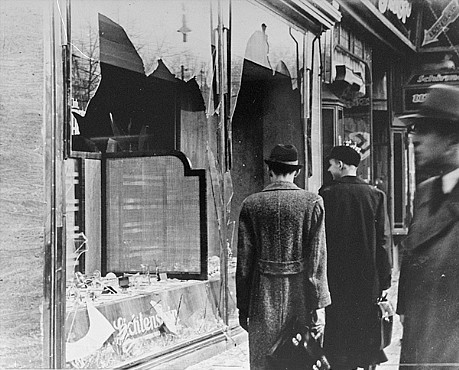 The University of Dayton will hold its observance for Kristallnacht at 5 p.m. on Wednesday, Nov. 6 in the Immaculate Conception Chapel. The observance will include a musical remembrance by UD's World Music Choir. For more information, call Crystal Sullivan at 229-3369.
Wright State University's Kristallnacht program will feature Stevie Ann Kremer, who co-authored and edited Daytonian Samuel Heider's memoir of Holocaust survival, Miracle of Miracles, at 7:30 p.m., Nov. 6 in Room 156 of the Student Union. For more information, call Dr. Mark Verman at 775-2461.
Kristallnacht, the Night of Broken Glass — Nov. 9 and 10, 1938 — is considered the start of the Holocaust.
To read the complete November 2019 Dayton Jewish Observer, click here.