Medical fiction, Instant Pot cooking, anti-terror memoir on virtual CABS for Nov.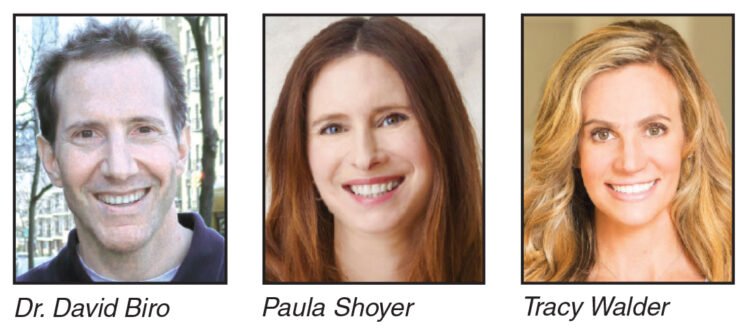 Brooklyn-based dermatologist Dr. David Biro drew on his medical expertise and his doctorate in English literature for his first novel, This Magnificent Dappled Sea, which he'll discuss at 7 p.m., Monday, Nov. 1 for the Jewish Community Center's Virtual Cultural Arts & Book Series.
A 9-year-old boy's need for a bone marrow transplant connects him and his nurse in Italy with a rabbi in Brooklyn who suffers from a crisis of faith. Along the way, the nurse discovers how this Catholic child has Jewish genes.
Biro, who also teaches at SUNY Downstate Medical Center, is the author of two non-fiction books, One Hundred Days: My Unexpected Journey from Doctor to Patient, and The Language of Pain: Finding Words, Compassion, and Relief.
Dayton favorite Paula Shoyer returns to the series to talk about her latest release, The Instant Pot Kosher Cookbook: 100 Recipes to Nourish Body and Soul, at 7 p.m., Thursday, Nov. 11.
A pastry chef who trained in France, Shoyer is the author of The Kosher Baker, The Holiday Kosher Baker, The Healthy Jewish Kitchen, and The New Passover Menu.
She calls the Instant Pot revolutionary, "ideal for anyone who wants food fast with less cleanup." Shoyer adds it's especially helpful "when you already have every burner going and three more pots waiting to take their turn. Now I can check off items on my cooking to-do list much faster, with equally fast cleanup in between."
Wrapping up CABS' November programs will be Tracy Walder with her memoir, The Unexpected Spy: From the CIA to the FBI, My Secret Life Taking Down Some of the World's Most Notorious Terrorists, at 7 p.m., Tuesday, Nov. 16.
Walder is now an adjunct professor of criminal justice at Texas Christian University and serves on the board of Girl Security, a nonpartisan organization that aims to increase the representation of women in national security.
For CABS reservations, click here.
— Marshall Weiss
To read the complete November 2021 Dayton Jewish Observer, click here.