Chabad & Hillel staff, Federation staff & officers recovering from Covid-19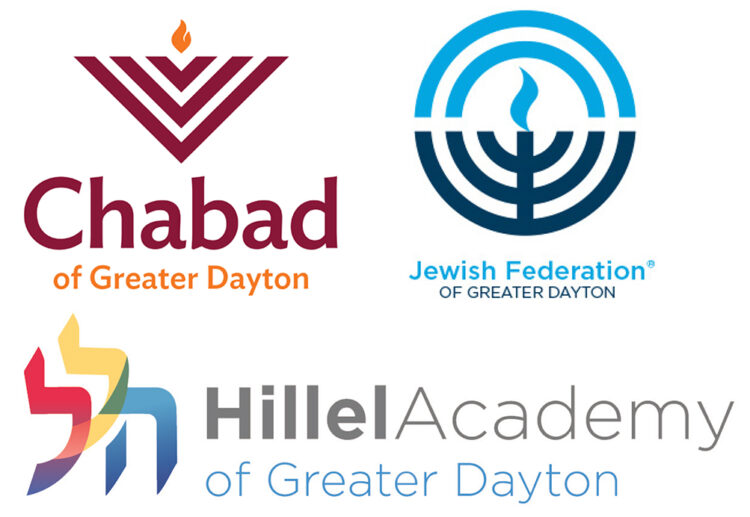 By Marshall Weiss, The Dayton Jewish Observer
Montgomery County's increased Covid-19 cases have impacted three local Jewish community organizations: Chabad, Hillel Academy, and the Jewish Federation.
At the end of November, three rabbis with Chabad and two of their wives began testing positive for Covid-19: Chabad Directors Rabbi Nochum and Devorah Mangel, Rabbi Levi and Rochel Simon, and Rabbi Shmuel Klatzkin.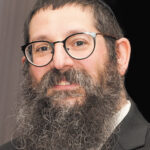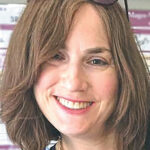 According to a statement Chabad distributed Dec. 17, "Our brush with Covid-19 is mostly behind us. We have been told by our health experts that we had contracted a severe case of the virus, which caused high fever, difficulty breathing, chest pains, and general weakness and fatigue. After more than two weeks, our doctors believe that we are all in recovery and can now focus on regaining our full strength so that we may continue our holy work."
Since Chabad's staff tested positive for Covid, all in-person worship services and programs have been discontinued until further notice; Rabbi Elchonon Chaikin, who did not test positive for Covid, led Chabad's Chanukah programs online.
Chabad has conducted Shabbat and Yom Tov (holiday) services in person with social distancing procedures in place since reopening May 29 following statewide shutdowns that began in mid-March at the urging of Ohio Gov. Mike DeWine.
"We are continually consulting with medical professionals about the Covid-19 protocol for Chabad," the statement continued. "We will update you regarding the reopening of our center, whether for services, in-person classes, or programs, as soon as they believe it is safe to do so, and we have all tested negative for Covid-19."
Hillel Academy
Chabad's Rochel and Levi Simon are also instructors at Hillel Academy Jewish day school: she teaches the younger children Judaics, he teaches the older children Judaics along with math for fifth and sixth grades.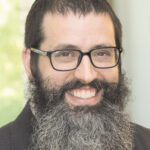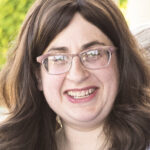 Levi Simon was able to teach his classes virtually from home until Hillel's last day before winter break, Dec. 18; Rochel Simon provided lesson plans for those covering her classes.
Forty students are enrolled at Hillel from kindergarten through grade six in four multi-age classrooms. Since the school year began in August, parents of seven Hillel students have opted for online classes via Zoom.
"We have additional families that think they've been exposed, so out of an abundance of caution, they've had their children at home," said Hillel's head of curriculum and instruction, Kathy Mecoli. "As for attendance, I would say we're averaging 65 to 70 percent in-person attendance since Thanksgiving."
Mecoli said the school plans to open Jan. 4 for in-person learning for most children, and online for those students "whose families have made that choice, as well as for children who may need to quarantine."
"I don't ever read anything that says this is getting better this winter," Mecoli said. "We were doing absolutely fine until Thanksgiving. I don't think this is related to anything anyone was doing. The spread is just much greater in the community. I think that's going to continue at least through January. Our intention is to be open, but we also don't want to be in the sort of a scramble that we were in (at the beginning of December)."
To help fill in teaching gaps, Hillel has hired a full-time substitute teacher for the rest of the school year.
Jewish Federation
Along with the Simons, another Hillel family in quarantine was that of Dr. Heath Gilbert, president of the Jewish Federation.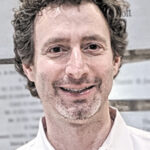 "Going through Covid with my family," Gilbert said, "I'm struck by two things: the incredible commitment to the highest safety standards in our children's educational programs at Hillel and the JCC's preschool, and the importance for all of us to keep following the safety guidelines medical professionals recommend: wear a mask, keep safe distances, keep washing your hands, stay home as much as you can."
The Federation's president-elect and vice president of personnel, Mary Rita Weissman — who also serves as chair of the Dayton Jewish Foundation — was also recovering from Covid along with her husband.
Two Jewish Federation employees who have worked from home since March have also contracted Covid. And the Jewish Community Center, an agency of the Jewish Federation, has cancelled its in-person winter camp program in favor of an online model.
Since October, the JCC preschool has had two children who tested positive for Covid-19 and were quarantined.
Cathy Gardner, CEO of the Jewish Federation, said the JCC continues to operate its Early Childhood program at limited capacity (65 children currently enrolled), as an essential-care service to the community.
"During this pandemic, our priority has and will continue to be the safety of our community and staff," Gardner said. "From the very beginning, we have diligently followed if not exceeded recommendations from the Ohio Department of Health and the CDC. Many of our preschool parents are essential workers. Without the preschool, these parents would not have the childcare services necessary for them to continue to work and provide for their families.
"Knowing this, it was essential that we resumed our Early Childhood program as soon as it was deemed safe. Thanks to our amazing staff — who meticulously follow safety protocols — and the cooperation of our wonderful preschool families, we have been able to avoid any Covid-19 outbreaks thus far."
To read the complete January 2021 Dayton Jewish Observer, click here.