Longtime JCC/Jewish Federation staffers retiring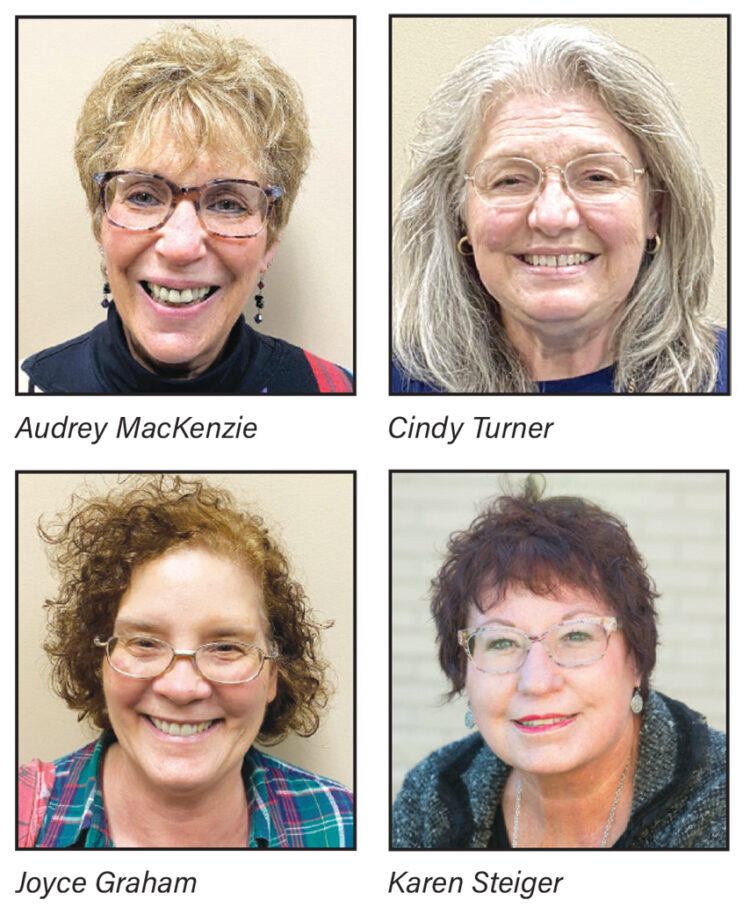 Picnic at Boonshoft CJCE Aug. 21 in their honor
With a combined 83 years of service, four employees of the Jewish Federation and its Jewish Community Center will retire by the fall. The Federation and JCC will host a retirement celebration picnic in their honor on Sunday, Aug. 21 from noon to 2 p.m. at the Boonshoft Center for Jewish Culture and Education.
Audrey MacKenzie, who will retire in the fall, has worked in the JCC's early childhood program for 20 years — 17 of them as its director. Her career in early childhood spans 44 years.
JCC early childhood teacher Cindy Turner, the longest-serving employee with the Federation, retires Aug. 5. She began her work with the late Lynda A. Cohen when the JCC's early childhood program was based in Trotwood. Turner has taught with the JCC for 28 years and has been in the "kid business" for 32 years.
Joyce Graham, who has taught with JCC early childhood for 15 years, retires July 28. She's been in the field for 39 years.
Karen Steiger has served as front desk receptionist of the Boonshoft CJCE for 20 years, since it opened. She retires 20 years to the day of her start date: Aug. 15, 2022.
"We've been blessed with Audrey, Cindy, and Joyce, who have sparked our children's learning for nearly a generation with their creativity and talent," said Jewish Federation CEO Cathy Gardner. "For so many years, Karen has been the first face to greet parents and children every day here at the Boonshoft CJCE — home to our early childhood — knowing the names of each of them. We're grateful for all that our retirees have given of themselves to all who benefit from our programs."
The kosher picnic is free and open to the entire community. The Boonshoft CJCE is located at 525 Versailles Dr., Centerville. R.S.V.P. to Alisa Thomas at athomas@jfgd.net.
— Marshall Weiss
To read the complete August 2022 Dayton Jewish Observer, click here.