Best of Moment Magazine's Ask the Rabbis feature in new book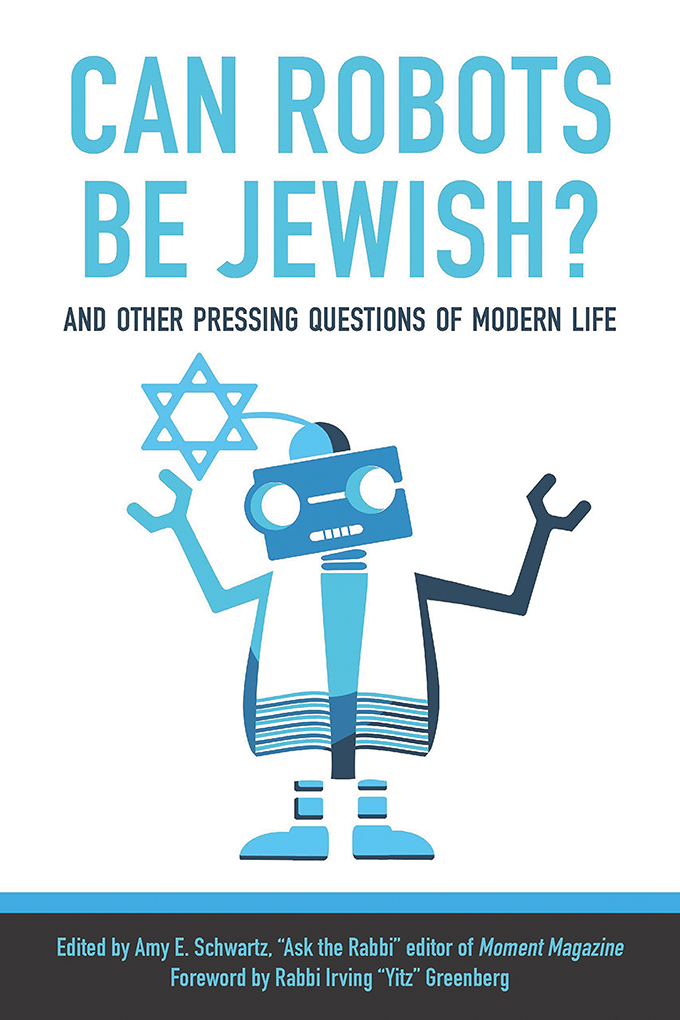 By Toby Klein Greenwald, Special To The Dayton Jewish Observer
Jewish robots? This is one of the "pressing questions of modern life" taken on by 61 rabbis in Can Robots be Jewish? published by MomentBooks and Mandel Vilar Press. The topics they parse are far more immediate, relevant, serious, and potentially divisive than the opening shot.
The rabbis represent Humanist, Renewal, Orthodox, Conservative, Haredi, Reform, Chabad, independent, Reconstructing, Modern Orthodox, and Sephardic viewpoints. They reveal a broad, deep familiarity with Jewish sources, with occasional humor to temper the erudition.
It's all expertly edited by Amy E. Schwartz, who also edits the Ask the Rabbis feature of Moment Magazine, a section created in 2005 by Editor Nadine Epstein, from which these pearls were culled. Schwartz opens each section with her own commentary. Rabbi Irving "Yitz" Greenberg writes the foreword; Rabbi Shira Stutman writes the afterword.
Among the questions: Are there things that can't be forgiven? Is democracy a Jewish idea? Does Jewish law forbid racism? Should we edit our children's genes? What about contraception, and how to talk to your children about sex? There are questions about organ donation, social media, addiction, tattoos, arrogance and love. Should Jewish children sing Christmas carols? Do Jews believe in the afterlife, the Messiah, in God Himself?
The rabbis' answers are compacted into approximately 200 words each: a miracle.
Schwartz will talk about the book project and long-running magazine feature as part of the JCC's Virtual Cultural Arts & Book Series, Jan. 10.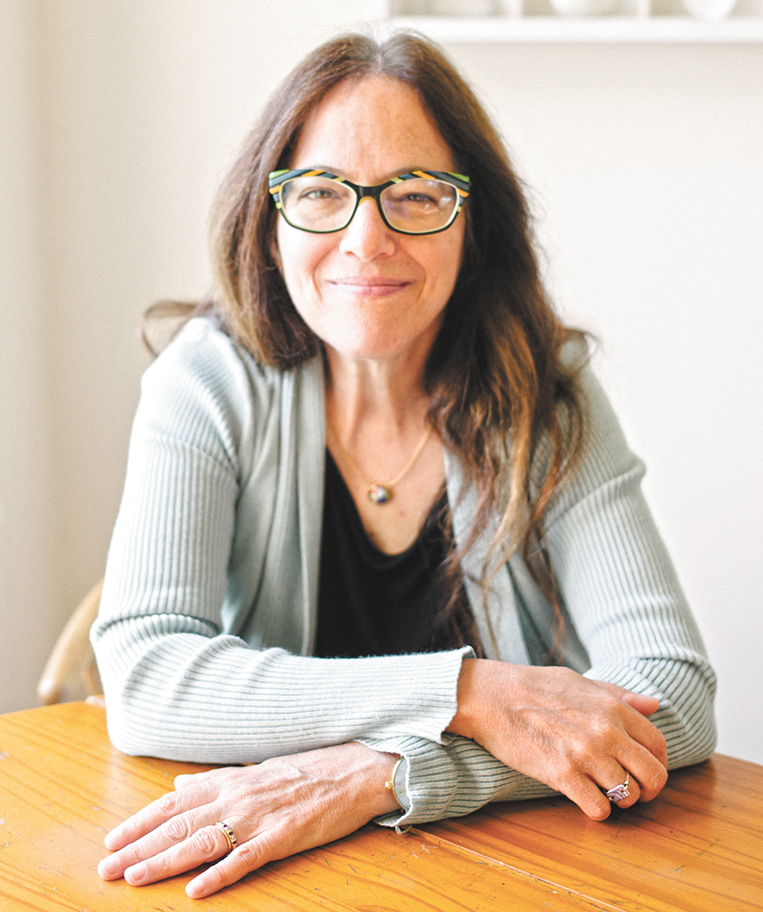 "Right now seems like an important time to put out a book that demonstrates that people, including rabbis, can disagree and it's not the end of the world," Schwartz said. "We need models of healthy disagreement and civil dispute. For every question, we included all the answers we got to that question. I can only think of one case where a regular contributor declined to answer, and that was the contraception question, which the Chabad rabbi didn't want to answer because he thought it should come from a woman, but they don't have female rabbis, and I said it had to be a rabbi."
Elie Wiesel and writer Leonard Fein founded Moment Magazine in 1975 as a North American Jewish publication independent of any Jewish ideology or denomination.
In the midst of Covid, Schwartz's plan for Moment is to ask rabbis "what we've learned about ourselves and our Jewish practice during the pandemic. Maybe something like, 'Of all the new ways of living we've invented to get through, what is worth keeping?'"
Schwartz herself feels welcome in numerous movements across the Jewish spectrum of belief and observance.
"I grew up in New York City and was educated in a Modern Orthodox shul, then ended up in a traditional egalitarian minyan within the Conservative movement," she said. "I also run a small nondenominational Jewish adult education institution called the Jewish Study Center in D.C. The feature, Ask the Rabbis, is a good match for me, since I'm comfortable with a range of different practices and am fascinated by comparative theology. I love talking to rabbis. My colleagues think it's funny. A lot of Jews are afraid of rabbis."
Schwartz is also Moment's opinion and book editor. She was a longtime editorial writer and op-ed columnist for The Washington Post and worked for Harper's, The New Republic, and The Wilson Quarterly. She runs nationwide workshops on topics of Jewish commentary, Psalms, and literature, and describes herself as a "recovering pundit."
Oh, and about the opening question, "Can a robot be Jewish?" Some of the rabbis answer it seriously. Golem, anyone?
The JCC Cultural Arts & Book Series presents Amy E. Schwartz via Zoom, noon, Sunday, Jan. 10. Free. Register here.
To read the complete January 2021 Dayton Jewish Observer, click here.