Mr. Mazel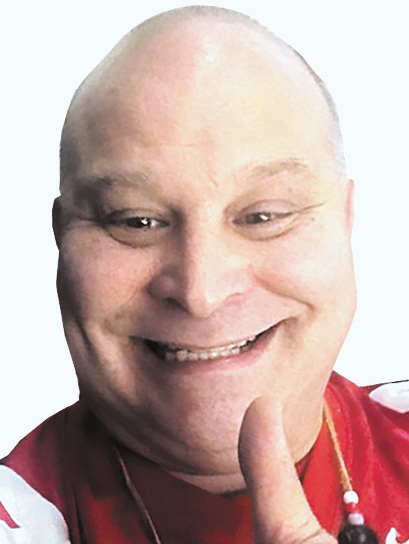 With Scott Halasz, The Dayton Jewish Observer
Zach Kurland, son of Emily and Jayde Kurland, has earned the rank of Eagle Scout.
Dr. Corinne Daprano of the University of Dayton School of Education and Health Sciences has received the 2020-21 Jerry R. Thomas Distinguished Leadership Award from the American Kinesiology Association.
Carly G. Sobol, daughter of Jody and Dr. Todd Sobol, has been appointed the graduate student trustee on The Ohio State Board of Trustees by Gov. Mike DeWine. Carly is a medical student at Ohio State with an expected graduation in May 2022. She received her bachelor of science degree in neuroscience, magna cum laude, with a minor in Judaic studies from Ohio State in 2018. While an undergraduate, she was named one of 26 Distinction Scholars through the Office of Diversity and Inclusion's Morrill Scholarship Program. She also serves on the Humanism in Medicine Student Section Executive Board and its research team, and on the Medicine and the Arts Board for the Wexner Medical Center as a medical student member. Carly graduated Oakwood High School in 2014.
Tiffany Lobertini was elected second vice president of the Greater Dayton REALTIST Association. It's a member of the National Association of Real Estate Brokers, the oldest and largest African American trade association. The REALTIST Association's mission is to promote democracy in housing by advocating for the underserved through education, leadership, and service.
Actor Saul Caplan performed in the Human Race Theatre Company's Zoom reading of the play Garden Politics, which was streamed at Broadway on Demand, Nov. 13-18. This was the second virtual play reading the Human Race has presented since it shut down due to Covid-19 in March.
The Dayton Literary Peace Prize has named novelist Alice Hoffman its 2020 fiction winner for The World That We Knew, her 28th novel. The New York Times bestseller focuses on three young women in Nazi Europe in 1941 and how they navigate survival with help from a mythical Jewish creature, a golem. With the 2020 Dayton Literary Peace Price gala postponed because of the Covid-19 pandemic, Hoffman, who lives in the Boston area, will receive the award in spring 2021.
Send your announcements to scotthalasz1@gmail.com.
To read the complete December 2020 Dayton Jewish Observer, click here.