What we don't see on screen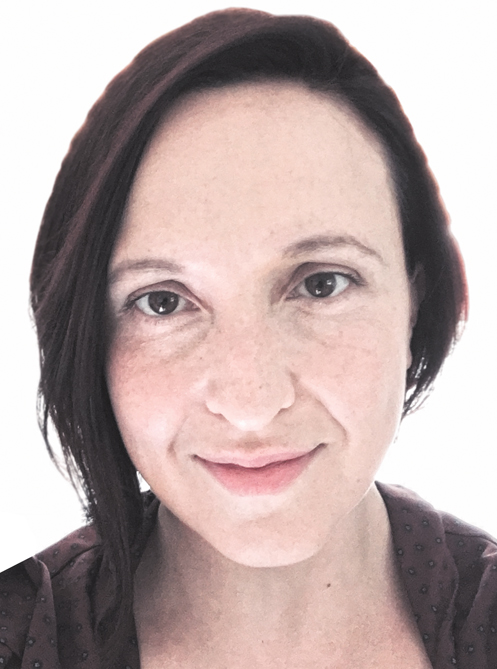 A Bisel Kisel with Masha Kisel, The Dayton Jewish Observer
When I set out to teach a course called The Jewish-American Experience on Film at the University of Dayton, I didn't anticipate that I would talk about race in America.
I envisioned a chronological survey of films and television shows that depicted different generations of Jewish immigrants and explored the complexity of Jewish identity.
The Jazz Singer (1927) starring Al Jolson served as the perfect film to begin our journey. In addition to telling the story of a cantor's son named Jakie Rabinowitz breaking away from his religious family to pursue his dream career in entertainment, the film is a cinematic milestone — the first commercially successful "talkie," marking the end of the silent film era. It is clearly a Jewish film, and that is how I first thought about it, but how could I explain the scenes of Jakie performing in blackface?
Aside from the obvious discomfort of confronting such a demeaning example of racism, I didn't know how to connect the immensity of this embarrassing bigotry to the rest of the film or to the rest of my course, for that matter.
Most other films in my syllabus — A Gentleman's Agreement (1947), The Way We Were (1973), and The Chosen (1981) — depicted Ashkenazi Jews making their way in a White Christian America.
In these cinematic narratives, it is as though Black and Brown people simply don't exist.
I'll be honest: I get nervous talking about race. For a long time, I thought it was a special problem of growing up in the former Soviet Union where, for the first nine years of my life, I had only seen (not met) two Black children.
Racism was nominally rejected by Communist ideology. I had read Russian translations of Uncle Tom's Cabin and Huckleberry Finn and cried over the horrific injustices portrayed in those books.
But despite its proclaimed disgust at the institution of American slavery, Soviet culture was highly Eurocentric.
Despite all the rhetorical bluster about "the decaying West," worship of Western civilization along with its colonialist narratives and entrenched White supremacy endured.
Take the popular Soviet children's poem Barmaley by Korney Chukovsky, which I knew by heart, with its refrained warning: "Africa is dangerous! Yes! Yes! Yes! Africa is terrible! Yes! Yes! Yes!"
When my family immigrated to Chicago in the late 1980s, we moved to a racially diverse neighborhood. I was sent to a private Jewish school, not so much from a desire to reclaim Judaism but more from a visceral fear of Chicago Public Schools and the predominantly Black students who attended them.
It is telling that once Soviet Jewish families fled to the lily-white suburbs of Chicago, most didn't go to synagogue or send their kids to Hebrew school anymore. I was really proud of my '90s "color blindness" when I made a few Black friends in high school who shared my taste in music and sarcasm, certain that I had escaped the small-mindedness of my immigrant community to join the American Melting Pot — another wishful '90s concept.
So why do I still get sweaty and tongue-tied when I talk about race today? The truth is I have never lived in a melting pot. I spent my entire life in an America still separated by race. In my history classes, I was falsely taught that racism and segregation were relics of a long-gone past and I never questioned that — even though my suburban school, undergraduate institution, and graduate school had almost no Black students.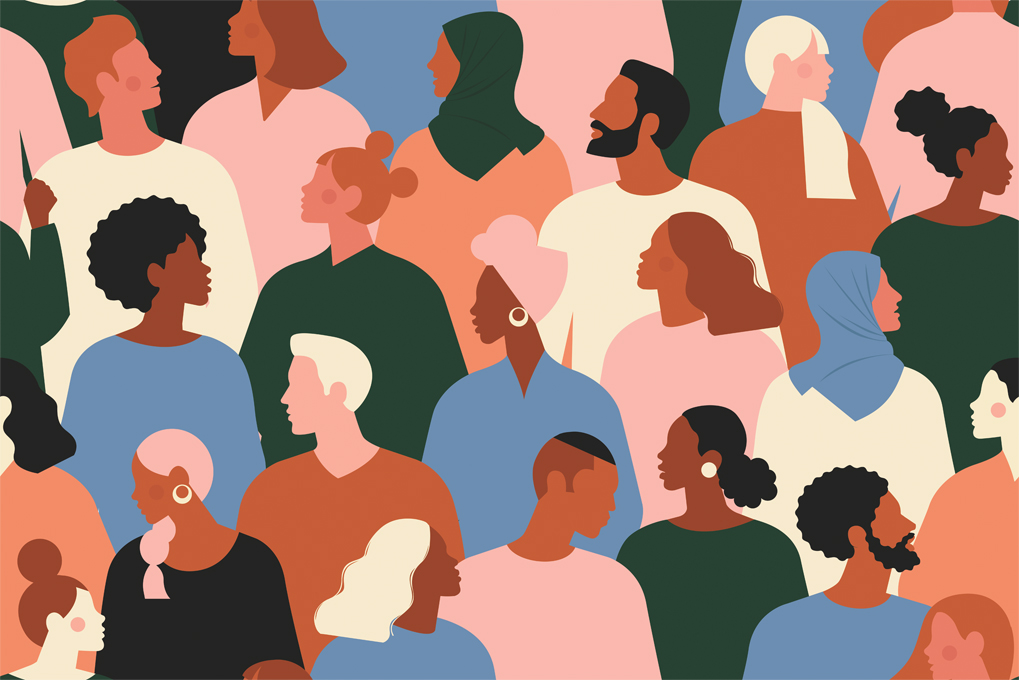 My awkwardness around topics of race — stemming from spending most of my life in homogeneously White spaces — is a common sociopsychological phenomenon. The term "White fragility" refers to a reaction of denial and defensiveness to the topic of race.
I was surprised to recognize some of my own discomfort in Dr. Robin DiAngelo's book White Fragility, in which she explains that White people see themselves "as the norm or standard for human, and people of color as a deviation from that norm. Whiteness is not acknowledged by White people, and the White reference point is assumed to be universal and imposed on everyone."
Yes, we all want to be seen as one-of-a-kind souls in the process of fulfilling our boundless potential. Of course, skin color shouldn't matter! There is no biological basis for racial categorization.
Race is a product of racism, an ex post-facto justification by White people for colonialism, slavery, and maintaining the status quo.
America has a very long history of spurious eugenic manifestos explaining why the color of one's skin, the texture of one's hair, or the shape of one's nose is destiny. The ongoing damage of those racist ideas, which have shaped this country's culture and policies, is only beginning to come to light.
In my own example, I couldn't see that race was relevant to Jewish history in America until I cringed at Al Jolson's face painted with burnt cork. I had been focused on individual journeys, but to what sort of America did the Rabinowitzes in the film arrive? This Jim Crow-era America with quotas, housing discrimination, "Whites only" drinking fountains, lynchings, the Ku Klux Klan, and yes, blackface performance.
Antisemitism was also rampant. Eastern European Jews weren't welcomed with open arms, but in these films, the American Dream is a yearning to join the powerful White majority.
In the process of uncovering for myself the hidden-in-plain-view historical context of the Jewish-American Experience on Film, I saw that in my own immigrant story, I, too, was guilty of unseeing the segregated city/suburb divide, of striving to blend into Whiteness.
Now that I've taught the course three times, I can't imagine excluding from it a discussion of racial injustice in America. Do I still feel nervous talking about race? Absolutely. I have a lot more to learn, and my blind spots cause me to fumble from time to time.
But the more I read and learn, the more confidence I have in the urgency of this work. We still live in a country of Confederate flags, hate crimes, and racial inequity in housing, education, and healthcare, where White supremacy still reigns.
The way to begin to dismantle this ugliness is to call it out by name and face it, no matter how uncomfortable it might feel.
Masha Kisel is a lecturer in English at the University of Dayton.
To read the complete August 2020 Dayton Jewish Observer, click here.