To live and love again after the Holocaust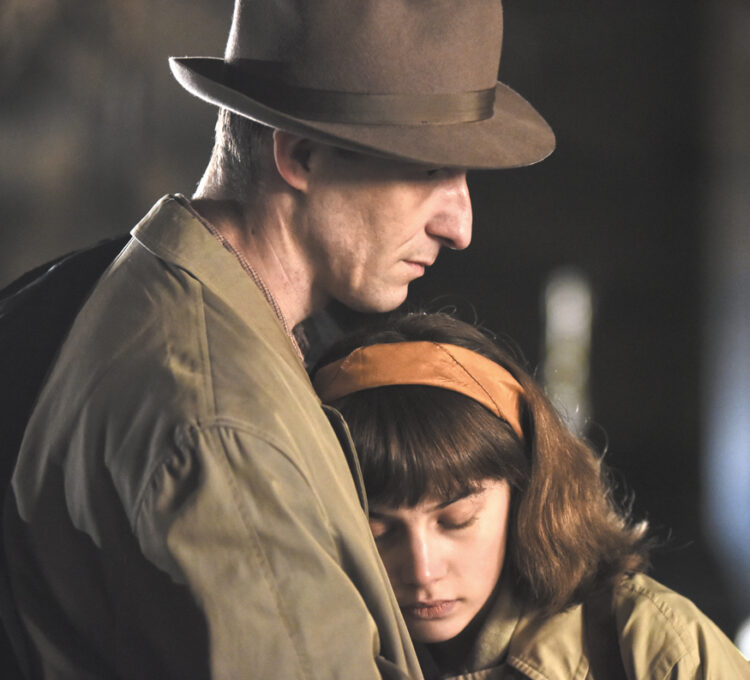 Film Review By Michael Fox, Special To The Observer
Hundreds of movies have been made about the horrors of the Holocaust. The exquisite Hungarian film Those Who Remained is one of relatively few to explore how survivors struggled in the years after.
A small story that contains multitudes, Those Who Remained portrays the tentative journey of two traumatized people — a 40-something doctor and a resentful teenager — beyond the grief of loss and the limbo of going through the motions.
Hungary's submission for Best International Feature Film at this year's Oscars, and based on a 2004 novel by F. Varkonyi Zsuzsa, it made the shortlist but didn't score a nomination.
Regardless, it is one of the standout films of the Dayton Jewish Film Fest.
Filmed in a subdued, washed-out palette that captures the colorlessness of postwar Hungary and reflects the numbness of its protagonists, Those Who Remained avoids being overly downbeat thanks to a deep well of empathy and perceptiveness.
The movie opens in 1948 with gynecologist Aladar Korner, played with controlled calmness by Károly Hajduk, delivering a baby to the relief and joy of its parents. He feels nothing for this promising new life or his accomplishment; it's just a task in a day like every other.
His appointment list includes a sullen teenager accompanied by a great-aunt concerned that the girl's behavior is hormonal. Klara responds to Dr. Korner's gentleness and lack of judgement — or perhaps she recognizes in his melancholy monotone the profound loss of a fellow survivor.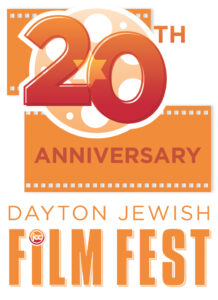 Klara, marvelously portrayed by Abigél Szoke, returns to see Aldo, as everyone calls him. She is smart and sharp, bitter and dismissive — a typical teenager with the additional burden of the absence of those she loves most. One visit leads to another, for she feels safe talking to Aldo and he recognizes her need for a friend.
Klara's shift from suspicious to vulnerable to assertive is blessedly swift, and rendered plausible by the mercurial nature of teenagers and their ability to adjust in a flash and move on. Aldo's progression, as we'd expect, is more gradual and subtle.
Early in their relationship, Klara responds to one of Aldo's depressed deadpan comments with, "Are you lying?"
"Always," he replies, with a look that doesn't betray if he's kidding or serious.
We readily accept that a survivor would be guarded and self-protective. It's a measure of the film's concise, eloquent construction that we come to see, as time goes on, Aldo's give-nothing-away demeanor is extremely well-suited to someone living in a totalitarian society.
Klara, whom Aldo eventually calls Sunny (a semi-facetious nickname given her initially sour worldview), maintains that her parents are in a labor camp somewhere and will yet return.
She writes to her father, then poignantly adds the letter to the stack in her drawer.
The past, in Those Who Remained, lives in dreams and memories, evoked through the spare, judicious, and moving use of flashbacks and photographs.
Director Barnabas Toth elicits emotion without bathos or trivialization, which cannot always be said of fiction films about the Holocaust.
Klara and Aldo's friendship quickly and inevitably assumes the resonance of a father-daughter relationship. Teachers and neighbors assume something more sinister is going on, a disquieting thread that adds to our understanding of survivors' struggle not to be seen as Jewish pariahs.
Those Who Remained succeeds on every level, starting with its riveting story.
One reason for the surfeit of movies set during the Holocaust — in addition to their perennial relevance — is the preponderance of nail-biting incidents and plot turns. (An intense recent example is Hungary's 2015 Oscar winner, Son of Saul, which took place over a couple days in a concentration camp.)
In contrast, the slow, painstaking process by which survivors returned to the land of the living lacks that kind of drama.
Those Who Remained sidesteps this pitfall by infusing every moment with meaning, and freighting every scene as a potential turning point — in Sunny's promising development and Aldo's minor-key transformation.
The film ends with a family dinner on the day of Stalin's death in 1953, exactly as it has unfolded at every moment, with a flicker of hope that must be protected and nurtured or else it will be extinguished.
Klara says something that prompts Aldo to choke up, and out of habit he acts like nothing happened. That's not important; what matters is he can feel again.
The JCC Film Fest presents the feature film Those Who Remained free online, June 26-29 in collaboration with JCRC and P2G Western Galilee and Budapest. To watch, go to jewishdayton.org/program/dayton-jewish-film-festival.
JCRC and P2G Western Galilee and Budapest will also present three Budapest Experience Zoom programs, all at noon: Sunday, June 28, Jewish Budapest Tour by Endre Ozsváth; Monday, June 29, a discussion with Barnabás Tóth; Tuesday, June 30, Cooking Workshop with Lujza Juhász. To watch, go to jewishdayton.org/program/dayton-jewish-film-festival.
To read the complete July 2020 Dayton Jewish Observer, click here.