Storyteller weekend at Beth Abraham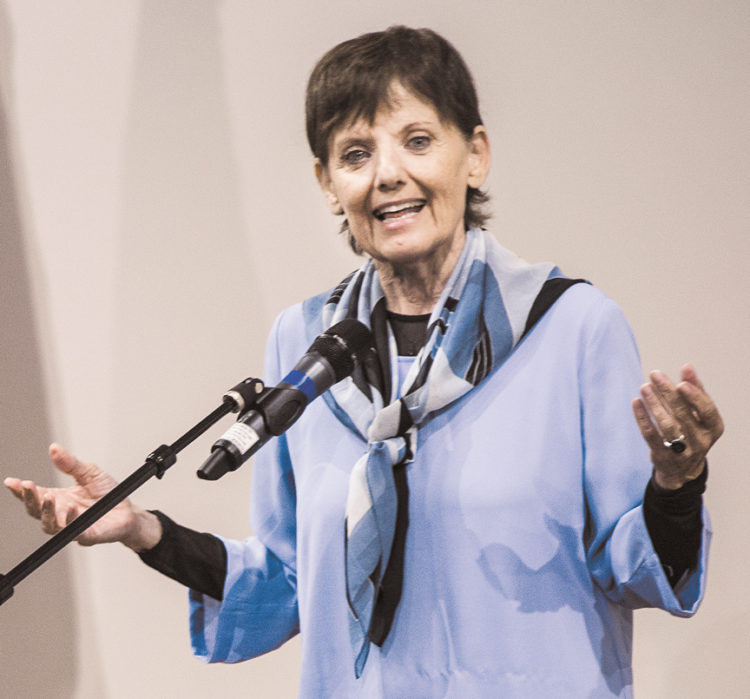 Beth Abraham Synagogue's Ruth & Fred Scheuer Life Enrichment Series will present a storyteller-in-residence weekend March 20-22 with Corinne Stavish.
A professor of humanities at Lawrence Technological University in Southfield, Mich., Stavish specializes in personal and historical narratives and biblical interpretive tales.
She's presented at the National Storytelling Festival, serves on the board of the International Storytelling Center, has keynoted the National Storytelling Conference, and has been named Detroit Jewish Woman Artist of the Year. Stavish has also contributed to Chicken Soup for the Jewish Soul and The Storyteller's Companion to the Bible.
The weekend begins Friday, March 20 at 5:30 p.m. with Kabalat Shabbat and dinner at 6:30 p.m. followed by Up Close and Personal stories with Stavish. Following 9 a.m. Shabbat services Saturday, March 21, Stavish will present Stories of Mitzvot after Kiddush lunch.
She encourages people to bring objects, heirlooms, and pictures to her intergenerational program on Sunday, March 22 from 9:30 a.m. to noon, Passover — Telling Our Stories. Stavish will help participants explore their family histories to shape stories for sharing at the seder.
The cost for Shabbat dinner is $18 adult, 12 and under free, $54 family maximum. Beth Abraham is located at 305 Sugar Camp Circle, Oakwood. R.S.V.P. for the dinner by March 13 to 937-293-9520.
To read the complete March 2020 Dayton Jewish Observer, click here.