Temple Israel's longest serving rabbi, P. Irving Bloom, dies at 88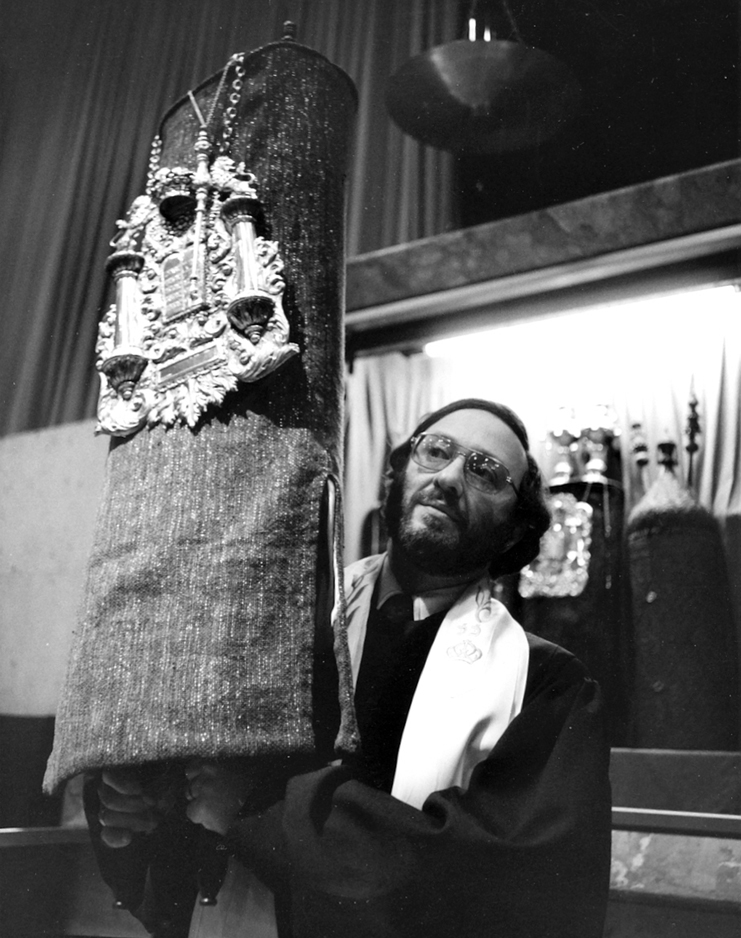 By Marshall Weiss, The Dayton Jewish Observer
Rabbi P. Irving Bloom, who served as senior rabbi of Dayton's Temple Israel from 1973 until his retirement in 1997, died in Atlanta, Jan. 29 at the age of 88.
His 24 years at Temple Israel mark the longest period any rabbi has served the Reform congregation. It was during Bloom's tenure that the temple moved from Salem and Emerson Avenues in Dayton View to its current location in 1994, overlooking Downtown Dayton across the Patterson Boulevard Bridge. Bloom described this as the highlight of his career in Dayton.
Bloom was born in Hattiesburg, Miss. in 1931, the son of an Orthodox rabbi who was also a shochet (kosher slaughterer), Torah reader, and teacher for small Jewish communities nearby. After his graduation from high school in Vidalia, Ga. — where his family had moved — Bloom first studied at an Orthodox yeshiva in Brooklyn, but ultimately enrolled in undergraduate classes at the University of Cincinnati and in the pre-rabbinic program at Hebrew Union College-Jewish Institute of Religion, the seminary of the Reform movement.
In Cincinnati he met his wife of nearly 65 years, Patricia Frankel Bloom. After his ordination in 1956, the rabbi entered the U.S. Air Force as a chaplain and the Blooms moved to Germany, where he was stationed.
Jewish soldiers on administrative leave would study Torah with Bloom at Berchtesgaden.
"It gave me a sense of poetic justice to be teaching Torah there — in a place that had once been Adolf Hitler's mountaintop retreat," Bloom told The Observer in an interview.
Prior to his arrival in Dayton, Bloom served as an assistant rabbi at Temple Sinai in New Orleans from 1958 to 1960 and as rabbi of the Springhill Avenue Temple in Mobile, Ala. from 1960 to 1973.
As the civil rights struggle played out around him in Mobile, Bloom publicly spoke out in support of court-ordered integration of the schools, and in support of the local school board, which had reluctantly obeyed the court order.
The late Judy Goldenberg, Temple Israel's president at the time of its 1973 rabbinic search, later told The Observer that Bloom was "someone with warmth and menschlichkeit — someone who had the charisma to bring (Temple Israel) together."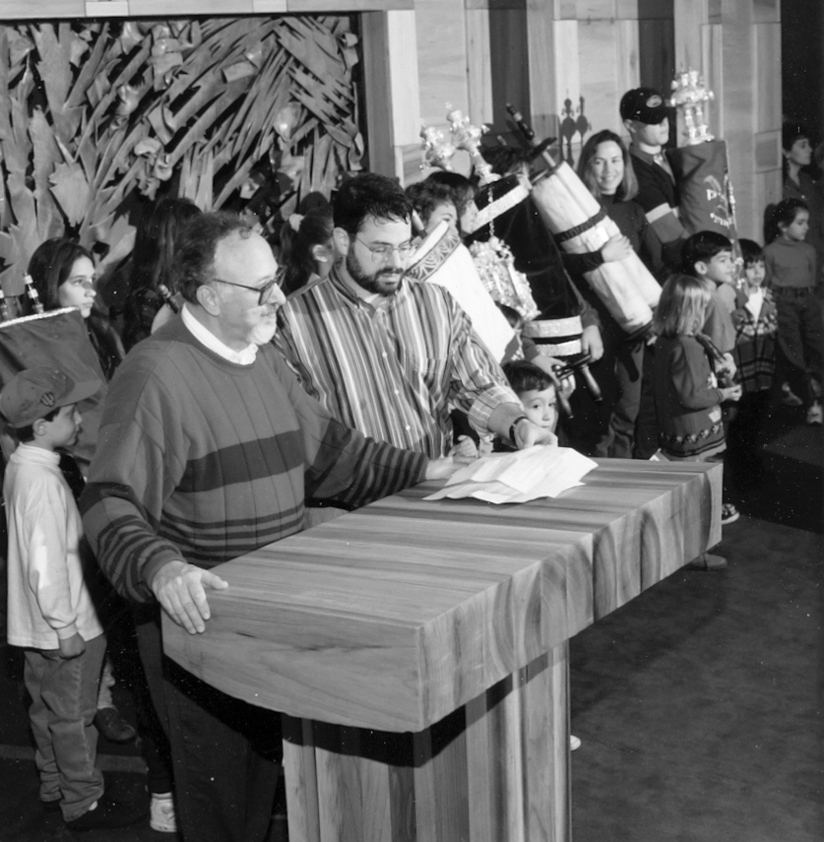 In Dayton, Bloom encouraged Temple Israel to partner on programs with other Jewish congregations in the area, and was a supporter of Hillel Academy Jewish day school. He also urged Hillel to add studies about Reform and Conservative Judaism to its curriculum.
Bloom had an active retirement — as a part-time rabbi for two temples in Alabama, and as a rabbi on cruise ships. He and his wife participated in the National Association of Retired Reform Rabbis, and they served as its executive directors for four years.
To read the complete March 2020 Dayton Jewish Observer, click here.