Mr. Mazel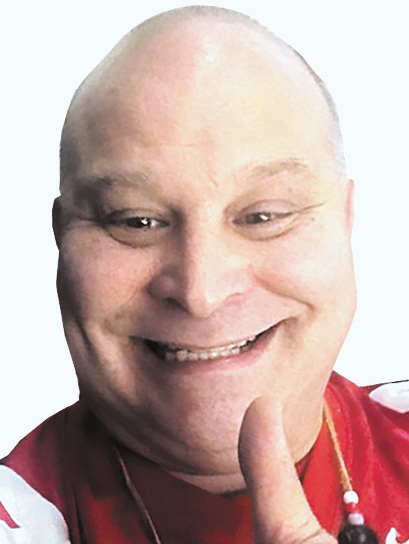 John John Groger, a rising senior at The Miami Valley School, placed fifth overall in the National Academic Quiz Tournaments 2019 High School National Championship Tournament in May. Also on the MVS team were John John's brother, William, and Max Mader, son of Jenifer and Joe Mader. John John and William are the sons of Dr. Kaili Fan and Dr. Richard Groger.
Rachel Crafton, daughter of Connie and Billy Crafton, and Natalie Taylor, daughter of Shara and Steve Taylor, have been accepted to the visual arts program for the JCC Maccabi ArtsFest in Detroit this August. Visual arts is one of several specialties at ArtsFest, a weeklong series of workshops for Jewish teens, along with community service, social activities, and themes of Jewish heritage, community, and Israel. According to Connie, Rachel wants to pursue a career in graphic design. Natalie said she is looking forward to meeting other art enthusiasts. In conjunction with the JCC Maccabi Games, it's a one-stop Maccabi experience.
Aaron Dickstein was drafted by the Maryland Black Bears in the 13th round of the North American Hockey League, the only USA Hockey-sanctioned Tier II Junior League. The goalie appeared in 44 games for the Milwaukee Power, a USA Hockey-sanctioned Tier III Junior organization playing NA3HL. He had a 24-17 record with a 2.93 goals-against average and a 90.5 percent save average. He is the son of Shelley and Gary Dickstein.
Brandon and Alexis Wagenfeld, children of Hilary and Richard Wagenfeld, and grandchildren of Lawrence and Sheila Wagenfeld, Walter and Bonnie Rice, and Sarann Rice, graduated from Blaine High School in Blaine, Minn. Both earned National Merit Scholarships and will attend the University of Minnesota.
Daniel Cohen received his law degree from William & Mary Law School May 12. While at William & Mary, Daniel worked at the law school's special education clinic, representing families and students with disabilities so they could get the educational services that they needed. He was also the director of the graduate housing complex at William & Mary, a leader on the moot court team — helping to lead the team to back-to-back top-10 national rankings — and worked as an editor for the William & Mary Bill of Rights Journal. At graduation, Daniel was inducted into the Order of The Barristers, honoring his achievements in intercollegiate moot court. Daniel will prepare for and take the Virginia bar exam this summer and then will begin a one-year term as a legal clerk for a judge in circuit court in northern Virginia. Daniel is the son of Nancy and Rich Cohen.
Andrea Liberman graduated summa cum laude with a bachelor of science degree from Vanderbilt University in Nashville. She majored in cognitive studies and economics, with a minor in corporate strategy. She held leadership positions in Hillel, the Consulting Academy, Women in Business, and Kappa Delta Sorority. Andrea also volunteered with The Contributor, an organization helping the homeless in Nashville. In September, Andrea will start as an associate consultant with Bain and Company in its Dallas office. Andrea is the daughter of Ann and Scott Liberman of Washington Township.
Jeffrey Bloom graduated from the Alabama College of Osteopathic Medicine June 1. He will complete his preliminary medicine year in New York at Mt. Sinai Hospital and then return to Dayton to complete his ophthalmology residency at Grandview Medical Center. Jeffrey is the son of Julie and Dr. Robert Bloom, the grandson of Emily Loewenstein and Beverly Bloom, Laura and the late Marty Bloom, and is the great-grandson of Ida Monches.
Laura Schear, daughter of Patti and Lee Schear, graduated magna cum laude from The Ohio State University with a bachelor's degree in communications. She was inducted into Phi Beta Kappa and will attend The Creative Circus, a portfolio school in Atlanta for copywriting.
Lauren Smith, daughter of Cindy and Sam Smith, graduated magna cum laude from Miami University with a bachelor's in fine art in studio art. While at college, she was a member of the fencing club. She is pursuing a career in digital game design.
The Ohlmann Group received three best-of-class trophies in this year's American Advertising Federation of Dayton's Mercury Awards competition. Linda Ohlmann Kahn, CEO of The Ohlmann Group, was honored as Best Media Buyer.
Franklin T. Cohn won a silver medal in singles tennis at the 2019 Senior Olympics in Cincinnati.
Send your announcements to scotthalasz1@gmail.com.
To read the complete July 2019 Dayton Jewish Observer, click here.