Six choirs combine for Unity Through Harmony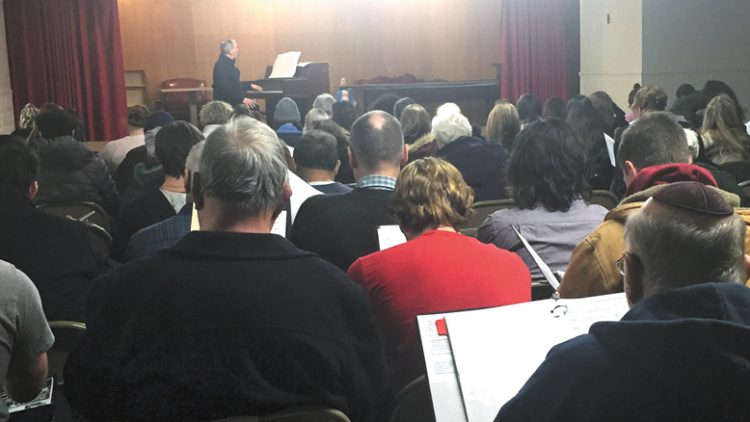 More than 150 singers with six choirs from various faiths and cultures began rehearsing in March for Unity Through Harmony: A concert of sacred music from around the world, a performance with the Dayton Philharmonic on April 7 at the Dayton Masonic Center.
The concert brings together Corinthian Missionary Baptist Church Choir, the Dayton Jewish Chorale, Omega Baptist Church Choir, St. Mary's Catholic Church Choirs, and University of Dayton's Ebony Heritage Singers and World Music Choir.
Each ensemble will perform music from their traditions and will join as a combined choir conducted by Dayton Philharmonic Music Director Neal Gittleman.
Cantor Jenna Greenberg, conductor of the Dayton Jewish Chorale, says the idea grew out of the philharmonic's Stained Glass Series, in which the orchestra performs with church choirs in their congregations twice each season.
"Over a year ago, Neal reached out to me about branching out his Stained Glass Series into other ventures in addition to the churches," Greenberg says. "The Dayton Jewish Chorale was thinking that for our fourth season, we would want to do an interfaith concert of some sort."
Together, they combined their visions, with conductors of the choral groups.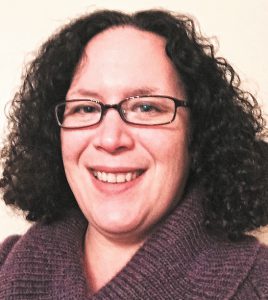 "With everything going on these days, let's just get together and celebrate our diversity and our unity all in one experience," she says.
Among the works the combined choir will perform are When All God's Children Get Together and Total Praise, in Hebrew and English.
The project brings members of these ensembles together not only to sing, but to get to know each other.
At the first rehearsal, held March 4 at St. Mary's, Greenberg says singers initially clustered with people they knew.
"They were sitting together even though we were in sections of soprano, alto, tenor, bass," she says. "Neal said, 'Now everyone get up, mix yourselves up so that you are sitting next to people you do not know.'"
During the rehearsal break, everyone had cookies and drinks together and talked to people they didn't know, Greenberg recalls.
Choir rehearsals will also be held at Omega Baptist Church and Temple Israel. The Jewish Federation will sponsor a meal for the final dress rehearsal at the Masonic Center.
Dayton-area Jewish community organizations have built relationships and collaborated with participating choirs over the past several years, including Corinthian and Beth Abraham, Omega and Temple Israel, Ebony Heritage Singers and the Dayton Jewish Chorale with the JCC, and the World Music Choir and the Greater Dayton Yom Hashoah Remembrance program.
"One thing that's come up is we've been trying to include the Muslim community, and the contacts we have don't know of any singers that are Muslim who would sing in this group," she says. "We're still trying to get them involved, for those singers who might be out there."
Greenberg says she hopes the combined choir will continue in some way, with similar events beyond the concert.
— Marshall Weiss
The Dayton Philharmonic presents Unity Through Harmony: A concert of sacred music from around the world at 5 p.m. on Sunday, April 7 at the Dayton Masonic Center, 525 W. Riverview Ave. Tickets are $10, available at 888-228-3630 and DaytonPerformingArts.org.  
To read the complete April 2019 Dayton Jewish Observer, click here.