Obituaries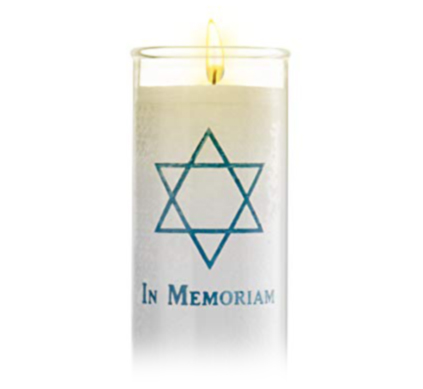 Edwin Harold Gessel, age 94 formerly of Dayton, died in Newton-Wellesley Hospital, Newton, Mass. on Nov. 14. He was born in Philadelphia on May 20, 1924 to Cecelia and Jacob Gessel. He is survived by children Ira Gessel (Abigail Bordeaux), Louise Gessel (Martin Larson), and Michael Gessel (Marcy Gessel); grandchildren Rosanna Gessel-Larson, Benjamin Gessel, Robert Gessel, and Daniel Gessel; and nephews David Gessel and Daniel Gessel. He was preceded in death by his wife, Rosanne Gessel; brother, Arnold Gessel; and companions Ruth Sommer and Esther Fried.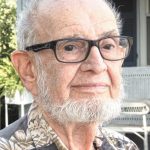 Mr. Gessel served in the U.S. Army Signal Corps during World War II. He is a graduate of Philadelphia's Central High School. He received a bachelor of arts degree from Temple University, a master's degree in economics from the University of Pennsylvania, and a master's degree in counseling from Wright State University. He owned the Snelling & Snelling employment agency of Dayton, which he opened in 1962 and managed for three decades. He served as president of the Dayton Area Private Employment Service Association. He taught economics at Sinclair Community College and also taught Sunday School at Temple Israel. His many hobbies included woodworking, photography, crafts, folk dancing, and jewelry making. Since 2009, he had lived in Cabot Park Village, a retirement community in Newton, where he founded a weekly discussion group and served as president of the residents' association. Interment was at Riverview Cemetery. Contributions may be made in Mr. Gessel's memory to Temple Israel.
Ian G. Mendelson, 77, formerly of Dayton, lost his long battle with cancer on Sept. 3, 2018, in Atlanta. Throughout his battle, he kept a positive outlook and a great sense of humor. He was preceded in death by his father, Sam L. Mendelson of Solon; his mother, Sarah L. Mendelson of Phoenix; and his in-laws, Dr. Sam and Mae Chudde of Dayton. He grew up in University Heights and was the first Jewish graduate of Solon High School. Mr. Mendelson loved to travel, the outdoors, woodworking, and photography. He was devoted to his wife and daughter. He is survived by his wife of 55 years, Saundra (Saunie) Chudde Mendelson and daughter Shelah Mendelson, both of Roswell, Ga.; brother and sister-in law, Harvey and Sharon Mendelson of Monte Rio, Calif.; nieces and nephews. Interment was at Riverview Cemetery. Donations may be made to Weinstein Hospice of Atlanta (weinsteinhospice.com) or Temple Israel in Dayton (tidayton.org).
Ann Rubin, age 80 of Dayton, passed away peacefully in the company of family on Dec. 1 at Kensington Place, Columbus. She was born April 25, 1938 in New York to William and Vivian (Frankel) Seplowitz. She married Ira Rubin on Dec. 20, 1966. Mrs. Rubin is survived by her sister, Susan Rosenblum of Coral Springs, Fla.; son, Scott (Karina) Rubin of Columbus; daughter, Amy of Chicago; and two grandchildren, Max and Tobey. She is preceded in death by her parents and her husband, Ira Rubin. She was a teacher for many years, spending most of the latter portion of her career focused on those with learning disabilities. Mrs. Rubin will be remembered as a caring mother, a dear friend, and a wonderful person who set the bar of kindness and thoughtfulness very high. Contributions may be made in her memory to the National Center for Learning Disabilities, ncld.org. Interment was at Riverview Cemetery.
To read the complete January 2019 Dayton Jewish Observer, click here.