Kvelling Corner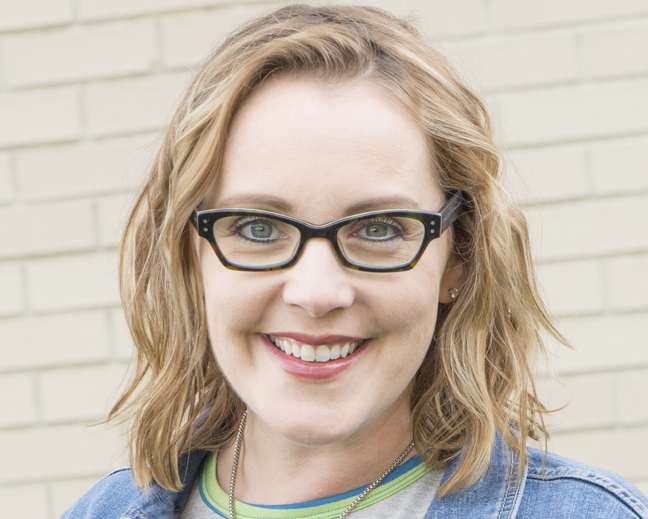 With Rachel Haug Gilbert, The Dayton Jewish Observer
Sinclair Community College Prof. of Sociology Sean Frost has been elected to a two-year term as president of the Sinclair Faculty Assembly. Sean previously served as a divisional senator and vice president of the faculty assembly.
Bonnie Beaman Rice is now director of the University of Dayton School of Law Leadership Honors Program. She'll recruit students for the program, mentor them through law school, and present programs to help the honor students develop their leadership talents. Bonnie is a 1979 graduate of UD's law school and recently retired after 22 years as magistrate in the Vandalia Municipal Court.
University of Dayton Associate Prof. of English Miriamne Ara Krummel served as editor and contributed an essay for the newly published Jews in Medieval England: Teaching Representations of the Other. Part of Palgrave/Macmillan's The New Middle Ages series, the book examines the teaching of Jewishness within the context of medieval England. Tison Pugh, professor of English at the University of Central Florida, also edited the book.
Andrew Kahn, son of Linda Ohlmann Kahn and Dennis Kahn, is now on the board of directors at Anshe Chesed Fairmount Temple in Cleveland. He also chairs the Fairmount Young Professionals' committee. He is a senior IT systems engineer employed by Progressive Insurance, specializing in computer networking. Andrew holds a master's degree in information and telecommunication systems. He also has an FCC Amateur Extra Radio License, is a trustee for Lake Erie Amateur Radio Association, and an active member of the Cuyahoga County Amateur Radio Emergency Service.
Susan Gruenberg received the Sally Riffle Award for Innovative Leadership from the Junior League of Dayton at its 98th Annual Dinner and Celebration on May 8.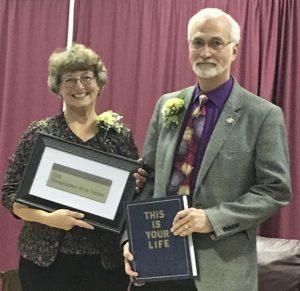 Congregation Etz Chaim in Cincinnati honored Candace and Dr. Kim Kwiatek for their commitment and dedication to the synagogue at its donor luncheon on April 22. A longtime educator, Candy has served as The Observer's family education columnist for 22 years; Kim has been with Kettering Health Network in emergency medicine since 1981. Kim's parents, the late Lottie and Jack Kwiatek, were among the founders of B'nai Tzedek, a predecessor congregation to Etz Chaim. B'nai Tzedek is also where Candy and Kim met. Kim was also just named an American Small Business Championship winner by SCORE, the organization of small business advisors.
The Dayton Art Institute held a dedication and ribbon cutting for its newly renovated auditorium on May 9, renamed in honor of Mimi and Stuart Rose, who helped fund the renovations. Participating on the program in the auditorium — which dates to 1930 — were Temple Beth Or's Rabbi Judy Chessin and the Dayton Jewish Chorale, led by Cantor Jenna Greenberg. Soloists with the chorale were Jenna, Temple Israel Music Director Courtney Cummings, and Beth Abraham Synagogue's Cantor Andrea Raizen.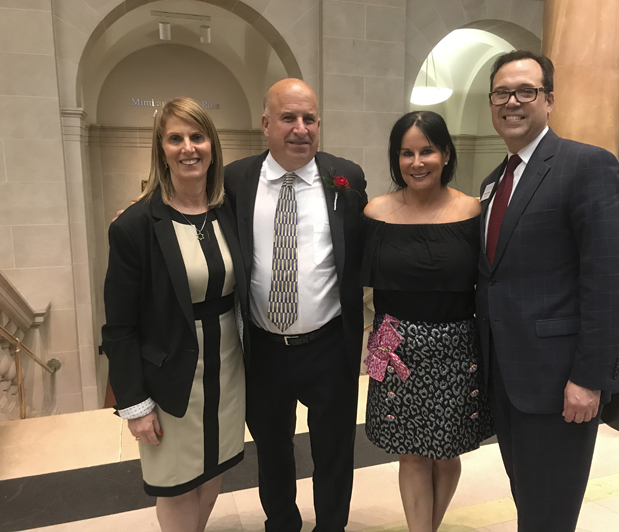 Among the nine distinguished graduates the Springfield City School District honored for its 13th Alumni of Distinction Awards Program were Amy D. Klaben, with the class of 1975; and the late Judge Benjamin J. Goldman, with the class of 1922. Amy, a lawyer, is the principal at Strategic Opportunities in Columbus, which resolves social problems through creative solutions.
Rachel Bloom graduated from the Fisher School of Business at The Ohio State University with a degree in finance and a minor in entrepreneurship and innovation. She has a position lined up at Key Bank's headquarters in Cleveland as a corporate finance rotational analyst. Rachel's parents are Julie and Rob Bloom.
Addison J. Caruso graduates Miami University Magna Cum Laude and Phi Beta Kappa with a bachelor's degree in political science and history with honors. He will attend Duke Law School in the fall. Addison is the son of Patty and Michael Caruso, the grandson of Donna and the late Yale Holt, and the late Toni and Gerald Caruso.
Michael Bettman graduated from the University of Tennessee with a bachelor of science degree in consumer science/business administration. He served as treasurer of Chi Phi Fraternity and was a member of the National Retail Federation Student Association. Michael has worked as brand advisor and buyer for Jake's Toggery and is now brand manager with Shops By Todd, Inc. Michael's parents are Jean and Todd Bettman.
Alexandra Fuchsman graduated from The Ohio State University with her second of dual degrees. Last year, she earned her master's degree in social work. In May, she completed her dual degree with her master's in public affairs. Alexandra's parents are Randi and David Fuchsman.
Lauren Sweeny graduated from Xavier University with a master of health services administration degree and an MBA. She is continuing a two-year national administrative fellowship at Barnes-Jewish Hospital in St. Louis. Lauren's parents are Melissa and Tim Sweeny.
Cheering on Michael, Alexandra, and Lauren are their proud grandparents, Elaine and Joe Bettman.
Levi Weiss, son of Donna and Marshall Weiss, graduated from Wittenberg University with a bachelor of arts degree in history and an education minor. Over spring semester of his junior year, Levi studied comparative histories of education, German culture, and German history in Wittenberg, Germany. He'll join Miracle Makers youth program through East End Community Services for the summer and is seeking a position as a high school history teacher.
Rachel Westerkamp graduated from Illinois Wesleyan University, where she was captain of the women's soccer team, president of the German club, and was on the Dean's List. Rachel was also named College Conference Of Illinois And Wisconsin Newcomer of the Year, played on the second team of the all CCIW, and was an NCAA D3 National Semi-Finalist. She'll now begin her graduate school studies in electrical engineering/quantum optics at the University of Colorado. Rachel is the daughter of Lori and John Westerkamp, and the granddaughter of Joyce and Thomas Westerkamp, and Lillian and the late Morton Ohlbaum.
Birthday greetings go to Dr. Mort Levine, who turned 90 in March, and Harold Prigozen, who turned 100 in May.
Send your Kvelling items to kvellingcorner@gmail.com.
To read the complete June 2018 Dayton Jewish Observer, click here.