Kvelling Corner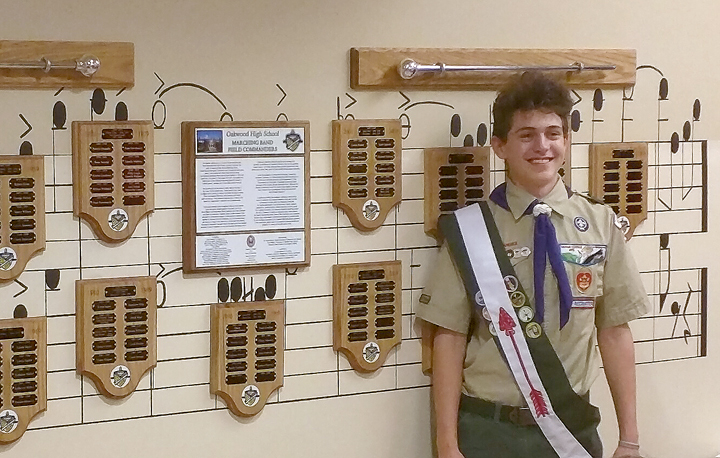 With Rachel Haug Gilbert, The Dayton Jewish Observer
Alexandra Fuchsman earned her master of social work degree from The Ohio State University. She will be at OSU for one more year to complete her dual degree in public affairs. Jack Fuchsman graduated from Bowling Green State University with a degree in communications. He will spend next year in Israel as part of the Masa Israel Teaching Fellows program. Alex and Jack's parents are Randi and David Fuchsman.
Rachel Rosen graduated from Sinclair Community College with an associate's degree in political science. She will continue her studies at Wright State University. Rachel is the daughter of Suzanne Rosen and the late Ron Allen.
Michael Nalepka graduated from Purdue University with a major in statistics and a minor in communications and economics. He will pursue a master's degree in economics at Wright State University. Michael is the son of Sharon and Joe Nalepka.
Libby Schear graduated summa cum laude from the University of Miami. She will attend the London School of Economics in the fall for a master's program in international studies. Libby is the daughter of Patti and Lee Schear.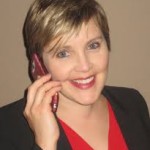 Sam Nicholaisen, a freshman at Oakwood High School and a Scout with Troop 236 since first grade, has completed his Eagle project. He made commemorative plaques honoring all of the Oakwood High School Marching Band field commanders for the last nearly 100 years. He raised the funds himself and worked with local business owners, the Oakwood Alumni Association, and the Oakwood Band Parents Association, among others. The plaques are displayed in the hallway outside the Oakwood High School band room. They were unveiled in a ceremony on May 13. Sam is a member of the OHS Marching Band and wanted to leave a legacy that touched on that experience. He is the son of Debbie and Norbert Klopsch and Craig Nicholaisen.
Daniel Martin Weisel, grandson of Shirley Gotlieb Frankowitz, graduates from Washington University Medical School in St. Louis in June. He will complete his internship in California. Daniel is the son of Marsha Gotlieb and Dr. Larry Weisel of St. Louis.
Meaghan Malloy was appointed to the U.S. Women's Volleyball Team for the 20th Maccabiah in Israel. This is her second appointment in Israel. She was a member of the U.S. team for the Pan Am games in Chile in 2015. Meaghan is the daughter of Elisheva Malloy.
H.R. Downey graduated from Wright State University's master of humanities program. His thesis was Removing Homosexuality from Sodom: Contextualizing Genesis 19 with Other Biblical Rape Narratives. He's enjoying being newly married and teaching with the JCC's Early Childhood Care and Education Department.
Amy Ostrow, daughter of Ann and Mitch Ostrow, graduated from the University of Cincinnati with a degree in biology. She will intern at Wright-Patterson Air Force Base this summer.
Greg Feingold graduated from the University of Southern California with a bachelor's degree in business and cinematic arts. While at USC, Greg was captain of the rowing team, started a virtual reality company, held various internships with movie and television production companies, studied abroad in China, and had his own radio show on USC's station. Greg will work in the virtual reality industry. He is the son of Carol Vician and Mark Feingold.
Among the high schoolers on The Miami Valley School Quiz Bowl teams to compete in the Small School National Championship Tournament in Chicago April 28-30 were A Team Captain John John Groger and his brother William Groger, sons of Drs. Kaili Fan and Richard Groger; and Max Mader, son of Jenifer and Joe Mader. John John and William finished as Top 10 Individuals in the tournament and were named Tournament All-Stars. John John also placed third in the National History Bee and Bowl's freshman-sophomore division on April 23 in Washington, D.C.
Adam Fried, son of Claudia and Bill Fried, has finished filming a movie on a cruise ship titled Happiness Adjacent, expected to be released this fall. When that film wrapped, he began filming the pilot of a series that he co-wrote, Dirty Laundry. He recently co-founded Chrysalis Pictures, a non-profit film company, which held its first film festival — The Moving Parts Festival — at Studio Stage in Hollywood on April 15 with premieres of four collaborative short films with social justice themes. Adam lives in Los Angeles.
Debbie and Art Altman's daughter and sons — Mandy Lin, Brett Altman, and Perry Altman — recently achieved milestones. Mandy, of San Carlos, Calif., has been promoted to vice president of marketing at SAP. Brett, of Birmingham, Mich., has become a partner in his law firm, now called Harris Altman. And Perry, also of Birmingham, is finishing his residency in orthopedic surgery and will become a hand and shoulder fellow at The Ohio State University.
Cadi Polk won The National Outstanding Small Town Comprehensive Plan Award for her Jefferson Township Future Land Use Strategic Plan. She received the award at the American Planning Association's National Planning Conference in New York.
Jackie Pavlofsky graduated with honors from Indiana University with a major in political advocacy. She plans to move to New York this summer. Jackie is the daughter of Wendi and Erv Pavlofsky.
David Pierce was elected first vice president of the Dayton Bar Association. He is an attorney with Coolidge Wall Co. and currently serves as president of the Jewish Federation of Greater Dayton.
Dr. Michael Leffak, professor in Wright State's Department of Biochemistry and Molecular Biology and vice chair of research, hosted the 19th Annual Midwest DNA Repair Symposium, held at Wright State on May 13 and 14. This was the first time the symposium has been held in Dayton. More than 100 graduate students, postdoctoral fellows and faculty scientists from more than 25 universities around the United States attended. Speakers at the symposium included internationally-known professors in their fields and included presentations about approaches to understanding DNA damage and repair, the roles of inheritance and environment in DNA damage, cellular mechanisms for the repair of DNA damage and molecular approaches to cancer chemotherapy.
Cantor Jerome B. Kopmar, cantor emeritus of Beth Abraham Synagogue, received the Max Wohlberg Award for Composition at the Cantors Assembly Convention in Atlantic City on May 22. The award is given periodically by the assembly to a person who distinguishes himself in the writing of Jewish music, both liturgical and secular. The assembly has also released the publication of Cantor Kopmar's latest book of music, Hod V'zamru, a collection of solo works for voice and instrumental accompaniment of biblical texts. The compositions in this volume are works that Cantor Kopmar composed for his students over the years. This is the fourth volume of music the Cantors Assembly has published of Cantor Kopmar's music. The Cantors Assembly is the Conservative movement's international association of cantors.
Send your Kvelling items to Rachel Haug Gilbert at kvellingcorner@gmail.com.
To read the complete June 2017 Dayton Jewish Observer, click here.