Temple Israel's 7th Cultural Festival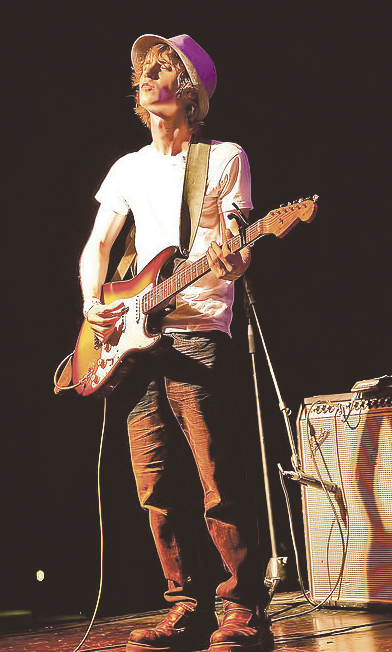 With a goal of sharing Jewish traditions with the Jewish and non-Jewish communities, Temple Israel will hold its seventh Jewish Cultural Festival fund-raiser on Sunday, June 11 from 11 a.m. to 7 p.m.
New to the entertainment stage this year will be blues guitarist Noah Wotherspoon. In 2015, Wotherspoon received the Best Guitarist Award at the International Blues Challenge, and his band's debut album, Mystic Mud, received the Jimi Award for Best Blues/Rock Album of the Year from Blues411.
Indyklez, a klezmer band based in Indiana- polis, returns to the festival this year, along with the Dayton Jewish Chorale and The Shimmy Cats dancers.
Festival food vendors will include Bernstein's Fine Catering, El Meson, Pasha Grill, Smokin' Bar-B-Que, and Graeter's. Temple volunteers have baked and will sell challah, cookies, and other items. Schmaltz Brewing will offer its selection of kosher beers for purchase.
Learning sessions throughout the day will focus on interfaith relations and experiences. Speakers include Temple Israel Senior Rabbi Karen Bodney-Halasz, Rabbi/Educator Tina Sobo, Martha Moody Jacobs, and two sessions with Hana Bendcowsky, program director of the Jerusalem Center for Jewish-Christian Relations in Israel.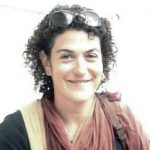 A Jewish Israeli, Bendcowsky leads groups of Israeli Jews on study tours of Jerusalem's Christian Quarter. The Jerusalem Center for Jewish-Christian Relations aims to combat prejudices and create a spirit of cooperation drawing on shared values.
Bendcowsky's sessions are presented through the Israelity series of the Jewish Community Relations Council.
Prior to the festival, at 10:30 a.m., walkers and runners can join the Oy Vey 5K. Judaica, jewelry, and clothing vendors will sell their wares from 11 a.m. to 7 p.m., and a petting zoo will be on site.
Inside the temple, festivalgoers will find a café featuring acoustic music, with food and drinks for purchase.
For more information about the festival, call the temple at 496-0050 or go to tidayton.org/festival.
To read the complete June 2017 Dayton Jewish Observer, click here.