Shabbat babies illuminate value of pikuach nefesh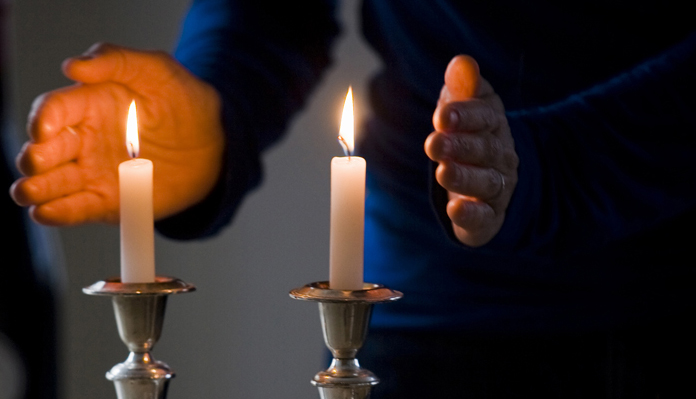 By Rochel Simon, Special To The Dayton Jewish Observer
I grew up in a religious, Orthodox home. We followed strict Kosher laws and kept all Jewish holidays. I have wonderful memories growing up with my six siblings in Ann Arbor, Mich., where my parents are the Chabad rabbi and rebbetzin.
My favorite memories are of Shabbat in our home. My three sisters and I would join my mother every Friday night as we lit the Shabbat candles. It was a beautiful, peaceful moment.
From a very young age we knew that when Shabbat began it was a time when we unplugged all electronics, did not answer the phone or drive. We enjoyed each others' company and all that Shabbat brought: the beautifully set table with my father leading the Kiddush, the delicious challah and Shabbat meal my mother prepared for every Friday night.
We had many guests, which made our Shabbats even more beautiful.
I feel so privileged to have these wonderful memories and even more so now, as I pass them on in my own home with five children, thank God. Even my 2-year-old runs to the couch with a book in hand, ready for a snuggle with Mommy as soon as the candles are lit.
My older ones set the table with the china and cutlery we use just for Shabbat. It brings me such joy thinking that one day, my kids will grow up to have those same wonderful memories of Shabbat that I'm experiencing now.
The birth of my fifth child gave me even more of an appreciation and love for Shabbat.
For every pregnant woman, the due date stays in her mind throughout the entire pregnancy. But as every pregnant woman knows, the baby can come days before or after. God is the only one who knows the special designated day when a baby is to be born.
My due date came and went on a Thursday, and as any pregnant woman, I began to get a little anxious. As Shabbat came closer, I began to think maybe this will be a "Shabbat birth."
Would labor begin in the middle of our Shabbat meal? Would it possibly be during services Shabbat morning? Or maybe it would wait until we are relaxing Shabbat afternoon?
Friday came and I was cooking away as usual. I lit the candles, and like every other week, Shabbat began with a special peacefulness and tranquility.
It also began with the onset of labor. My guests would soon arrive. I knew we could make it through the meal before we would have to run off.
We did a little quicker version of the meal this week, just two courses without dessert. We said goodbye to our guests, put the food away and off we went, Levi, my mother, and me, to Miami Valley Hospital.
We were very grateful to our gentile neighbors. Even though the hour was late, they were so happy to drive us all to the hospital.
Even without an arranged driver, one must not hesitate to go to a hospital on Shabbat if it is medically called for. Taking care of life takes precedence over Shabbat rules.
The Shabbat laws are complex, requiring careful study and a qualified teacher. At first, it's often overwhelming and seems like an impossible number of restrictions.
Some basic activities from which we refrain on Shabbat:
• writing, erasing, and tearing;
• business transactions;
• driving or riding in cars or other vehicles;
• shopping;
• using the telephone;
• turning on or off anything that uses electricity, including lights, radios, television, computer, air-conditioners and alarm clocks;
• cooking, baking or kindling a fire;
• gardening and mowing;
• doing laundry.
Does all this mean Shabbat is a miserable affair, where we sit hungry in the dark?
Not at all. We prepare for Shabbat in advance, so that — on the contrary — we celebrate in luxury, without doing any of the actual work on Shabbat.
For example: Lights that will be needed on Shabbat are turned on before Shabbat. Automatic timers may be used for lights and some appliances, as long as they have been set before Shabbat. The refrigerator may be used, but the fridge bulb should be unscrewed before Shabbat; a freezer with a fan that is activated when the door is opened may not be used.
Another example: We may not cook or light a fire, so we cook before Shabbat and keep the food warm through special methods that do not violate any Shabbat prohibitions.
When treating a patient who is critically ill on Shabbat or when dealing with an individual whose life is in danger, Jews are commanded to violate Shabbat. This mandate of pikuach nefesh (saving a life) applies even if there's a doubt whether it is — or could evolve into — a life-threatening situation.
Even if afterward it becomes clear that the act wasn't necessary or didn't accomplish its goal, it is not considered a desecration of Shabbat, and the individual who acted receives reward for attempting to save a life.
One who is faced with a situation that might be construed as a matter of pikuach nefesh but consults with a rabbi about the situation is considered a murderer, because of his excessive "piety." The resulting delay in implementing the proper measures might endanger a life. And the rabbi who is consulted is considered disgraceful because he should have taught his community the proper manner of action when dealing with pikuach nefesh, to act without delay.
When it is necessary for the sake of pikuach nefesh to disregard the Shabbat laws, it does not matter who violates Shabbat; the one who is able to perform the task most quickly should do so, and whoever does so is praiseworthy.
If several people can attend to the endangered individual, it is preferable that the Shabbat "desecration" be done by the greatest Torah scholar and the most pious person present. When a sage attends to pikuach nefesh it serves as a lesson as to the immense privilege it is to save a life.
I have friends and relatives who are religious who have given birth on Shabbat, so I talked with them before that Shabbat with some of my concerns.
Still not completely clear about what is and isn't allowed, I called a rabbi just to be sure. He answered my concerns saying that if I do need to go to the hospital on Shabbat I am allowed to be driven, and anyone I feel I will need during birth is also allowed to come along. And, if I would like to bring along some personal belongings, that was fine too.
If for some reason it was a false alarm, the rabbi said I would be allowed to drive back home but my mother and husband, who would join me, would need to walk back.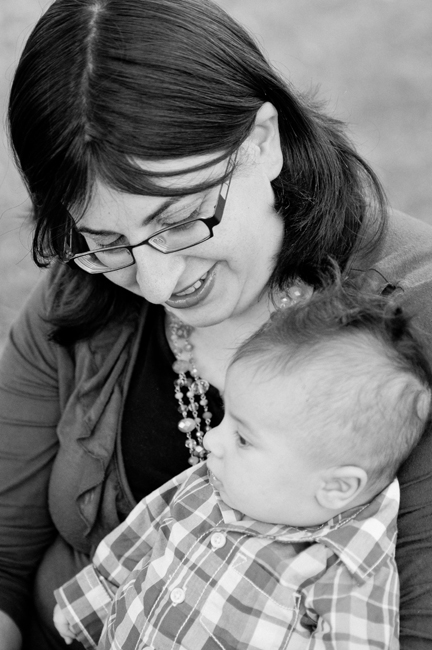 We arrived at the hospital and, thank God, a little less than three hours later, at 12:48 a.m., a beautiful, healthy baby boy entered this world, an amazing blessing and miracle.
At any time we have that smartphone in our pocket in case we need to quickly snap a photo to catch the moment.
We would never forget our phone or camera when we know we will experience a milestone, whether it's a wedding, Bar Mitzvah, graduation, or, most importantly, the birth of a baby.
But since it was Shabbat, none of us had our phones, cameras or video cameras with us.
This may be hard to believe and something I thought I could probably never do, but we actually just enjoyed living in the moment. Not one text, email or photo was snapped of this amazing moment that was happening.
It was so peaceful, so amazing and I'm just so grateful I was given the opportunity to enjoy it.
Every Shabbat, no matter what goes on in the world or what goes on with my family and friends, the minute I light those candles everything stops. Everything gets unplugged and switched off.
We enjoy those 25 hours together with our family at home, really focusing on this special gift that God has given us, this special day of Shabbat and God's beautiful creation that it celebrates.
True, we don't have photos of our little baby Moshe's first 24 hours and yes, all our family and friends waited to hear the good news until Shabbat ended.
But what we do have is the peacefulness of that special memory of the miraculous moment when our baby entered the world. I was almost forced to enjoy it — and I am so glad it happened just as it did.
These days, an hour does not go by without a text, a call, a photo snapped. When do we ever just enjoy the moment? Are we too busy recording milestones for the future to be present when they are happening?
This experience taught me something so important. I think of how all things are led by God.
For six days, we are ruled by our phones, computers and other gadgets. How magical it is to have one day we just shut it all off and enjoy each other and really cherish the unique moments we won't have ever again.
Rochel Simon is youth and program co-director of Chabad of Greater Dayton.
To read the complete November 2014 Dayton Jewish Observer, click here.