The first known American Jewish airplane pilot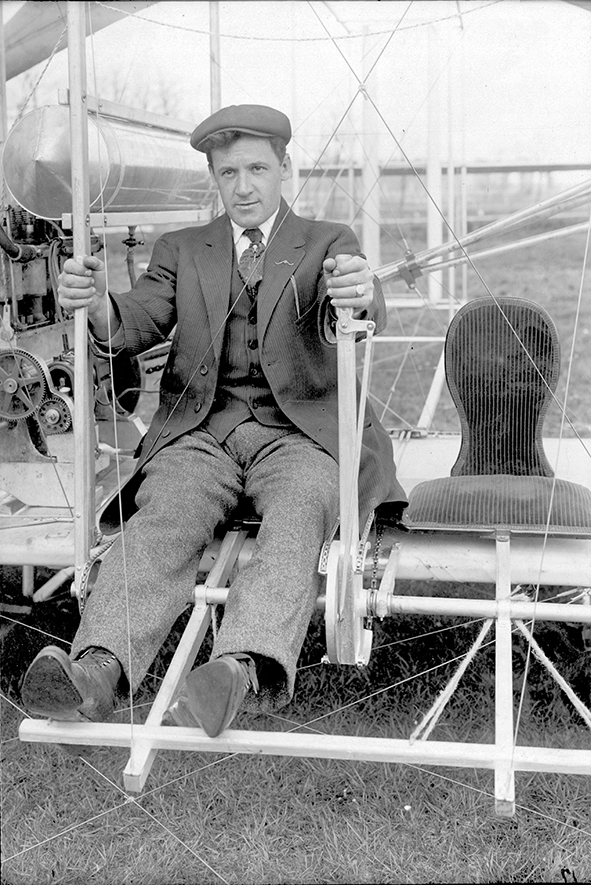 Robert Thum, Special To The Dayton Jewish Observer
Barely remembered today, Arthur L. Welsh was a leader among the Wrights' original pilots
When news of the fatal plane crash that killed Arthur L. Welsh reached Orville Wright and his sister Katharine, both hastily rearranged their schedules to travel from Dayton to Washington, D.C. for the funeral. This was not an easy time for Orville and Katharine. Just two weeks before, their beloved brother Wilbur, at the age of 45, had died of typhoid.
Still in mourning for Wilbur, both were now grieving for the sudden loss of their friend and Wright Company colleague, who had been performing test flights with a new plane at College Park, Md. for the War Department. At the time of Welsh's death, he was the only pilot employed by the Wright Company.
On Thursday, June 13, 1912, two days after the accident, Orville and Katharine arrived at the home of Welsh's in-laws, Mr. and Mrs. Paul Harmel. They joined friends, relatives and representatives of the army and navy who came together for the 2 p.m. funeral service.
The mourners fixed their eyes on the casket draped with a silken prayer shawl and listened to the eulogy delivered by the Rev. Joseph Glushak, cantor of the Orthodox Adas Israel Congregation of Washington. The cantor spoke glowingly of Welsh, who as a young boy, was known by his Yiddish name, Leibl.
Coming to America with his parents from Kiev at the age of 10 and speaking no English, Leibl soon became Arthur and easily assimilated into American life. Welsh kept his Jewish identity. He joined the Zionist Union and attended various Jewish activities.
It was at a Zionist Union meeting where he met Anna Harmel, the young lady he would marry in 1907. The daughter of a prominent Jewish family, Anna openly supported her husband's enthusiasm for flying and his work with the Wright brothers even though she knew his career as an aviator meant he would have less time to spend with her and their little girl, Aline.
To the Wrights, who enjoyed a close relationship with their father Milton, it must have been difficult to imagine how 2-year-old Aline would grow up not knowing her father. As the service ended and the casket was moved to the Adas Israel Cemetery, Annie and Arthur's mother cried uncontrollably. Orville and Katharine, attempting to hold back their tears, did all they could to console the grieving wife and mother.
Born in Kiev in 1881, Leibl Welcher came to the United States with his father Avraham and mother Dvorah. The family settled in Philadelphia where he attended public school and Hebrew school. He was 13 when his father died. His mother remarried shortly after, but — perhaps because of conflict with his stepfather — Welsh was sent to Washington to live with relatives where he received the remainder of his early education from a retired teacher living with the family.
As a teenager, Welsh displayed an aptitude for mathematics, mechanics, and athletics. Even though he excelled in academics and developed his athletic skills as an outstanding swimmer,  he did not enjoy a happy childhood.
At the age of 20, after drifting from job to job, he joined the navy. It was at this time that he changed his name from Welcher to Welsh because he felt his last name sounded too Jewish and would not serve him well in the navy. In his adult life, he was referred to as "Al" Welsh or "A.L." Welsh.
Serving as a seaman for four years, his tour of duty included Guantanamo, Cuba. A month after he was honorably discharged in 1905, he contracted typhoid fever and became seriously ill. Hospitalized for four months, Welsh dreamed of soaring in a Wright brothers flying machine during his convalescence. He was fascinated by what the Wright brothers had accomplished in only two years.
After his recuperation, Welsh moved back to Washington and continued his education. He took a job as a bookkeeper with the gas company, and also worked as a physical education instructor for boys.
It was at this time in his life when Welsh became involved in Jewish activities including Zionism, but his fascination with flying took up most of his spare time. He read everything he could about aviation. He was determined to fly. In 1908 he made it happen.
Five years after the Wright brothers' first flight at Kitty Hawk, Welsh read that the brothers would demonstrate powered flight for the United States War Department. He showed up at a series of demonstrations at Fort Myer, Va.
Fascinated by what he saw, Welsh wrote to the Wrights with hopes of landing a job at the Wright Company. The Wrights did not respond positively to his request for employment, but Welsh was determined to reach his goal. He was confident that in a face-to- face meeting with the Wright brothers he could sell himself. He traveled to Dayton to convince Orville and Wilbur that he should be given the chance to work for the Wright Company.
The Wrights, who believed Welsh lacked the experience they were looking for, nevertheless were impressed with his persistence. They offered Welsh a job in the newly formed flying exhibition division of the Wright Company.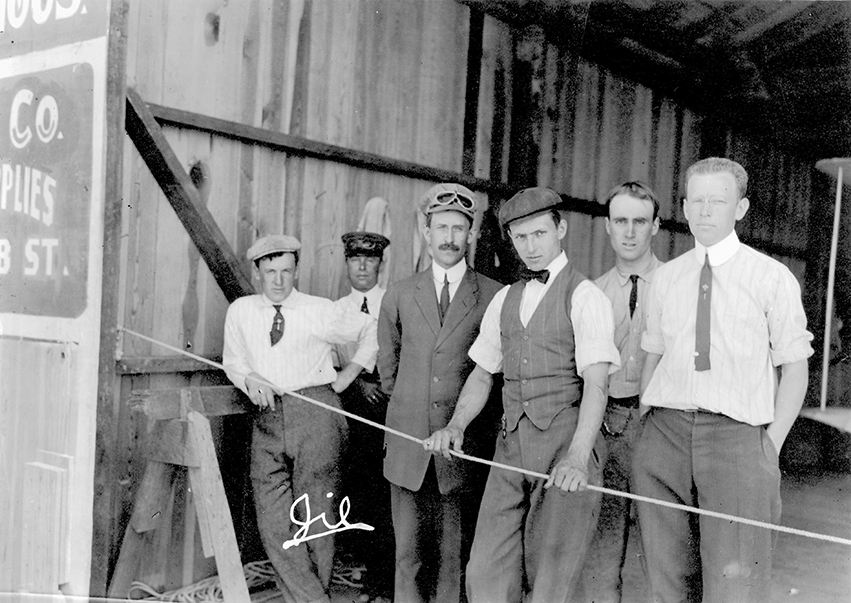 As a first step of his training, Welsh came to Dayton for an orientation and soon after was sent to the company flight school at the Wrights' winter flying ground in Montgomery, Ala. There, Orville taught Welsh to fly. Welsh was the first person to learn to fly at the Wright School of Aviation. Impressed by how quickly Welsh had learned, and recognizing the great potential he displayed, Orville had him return to Dayton to help start the company's new flight school at Huffman Prairie.
Now a member of the elite few aviation pioneers taught by Orville and Wilbur, Welsh would leave his Grand Avenue home in lower Dayton View and travel on the Dayton Springfield & Urbana trolley line, getting off at Simms Station nine miles east of Dayton, where the school was located.
It was here that he, along with other aviation pioneers such as Ralph Johnstone and Frank Coffyn, did work as test pilots and flight instructors. Many of Welsh's students would become legends in aviation history. One of the most well known was H.H. Arnold who would become a five-star general and the first and only general of the U.S. Air Force.
In addition to teaching, Welsh continued to compete in exhibitions and won trophies for setting altitude, flight time, and accuracy landing records. A bust of Welsh, along with the prizes he won in competitive flying, are now part of the collection of the Smithsonian National Air and Space Museum.
Welsh enjoyed demonstrating the wonders of flight to anyone who accepted his offer to be his passenger and must have been thrilled when his sister, visiting him in Dayton, flew with him.
Welsh, who by all accounts was a devoted husband to Anna and a loving father to his toddler daughter Aline, did his best to spend time with his family. There is little doubt that the families of these early flight pioneers formed strong bonds and supported each other.
Aline, who was 2 at the time of her father's fatal crash, is now 92 and lives in England. Now known as Abigail, she said that her mother told her many wonderful stories that highlighted the caring relationships the "Wright Circle" enjoyed.
Even today she recalls her fondness for the close- knit group which was part of her family's life. "I used to have an intimate relationship with General Hap Arnold," says Abigail gleefully. "When he would come to my house I would crawl between his legs, but I was only 2 at the time!"
Abigail, who was married but now uses Welsh as her last name, has the greatest admiration and affection for the Wright brothers and recognizes the importance of her father's work. But with sadness she says, "I wish I had known my father. I heard so many good things about him."
According to the June 29, 1912 issue of Scientific American, the U.S. Secretary of War selected a special board of officers to investigate the accident that killed Welsh and his passenger, Lieut. Leighton Hazelhurst, officer-aviator of the U.S. Signal Corps. The investigation placed the blame of Welsh.
Welsh and Hazelhurst were testing out a new weight-carrying military biplane just delivered for trial by the Wright Company. They began  a climbing test of 200 feet a minute for 10 minutes with a weight of 450 pounds, and fuel for four hours.
The investigation stated that Welsh rose to about 150 feet in order to dive at an angle of about 45 degrees to gain momentum for a sharp rise. The report concluded that the reversal occurred too suddenly.
Abigail's cousin, Grace Berlowe, who lives in Israel, gives an account from the Welsh family perspective of what happened on that fateful day in 1912 at College Park.
According to Berlowe, the way the flight tests were conducted that day may have haunted Welsh's wife until her death in 1926.
"Annie always believed that the War Department pushed too hard for tests that were sure to fail," Berlowe said. "On the day of the crash, not only was Welsh carrying too much of a load, but he also carried his passenger and was expected to climb too quickly and too high when you consider the weight. Too much was expected."
While Welsh's aviation career was short lived, the man who loved nature, the arts, athletics, and maintained his lifelong commitment to Zionism, set a high standard for all those who would follow him as flight instructors and as test pilots.
Many years after his death, Welsh was honored by his former student, General H.H. Arnold. In his book Global Mission, Arnold wrote: "He had taught me all he knew, or rather, he had taught me all he could teach. He knew much more."
In a 1930 letter to Welsh's sister, Arnold wrote, "The pioneers in the aviation game were the ones who took all the risks and received little in exchange for their daring. Al was one of those pioneers."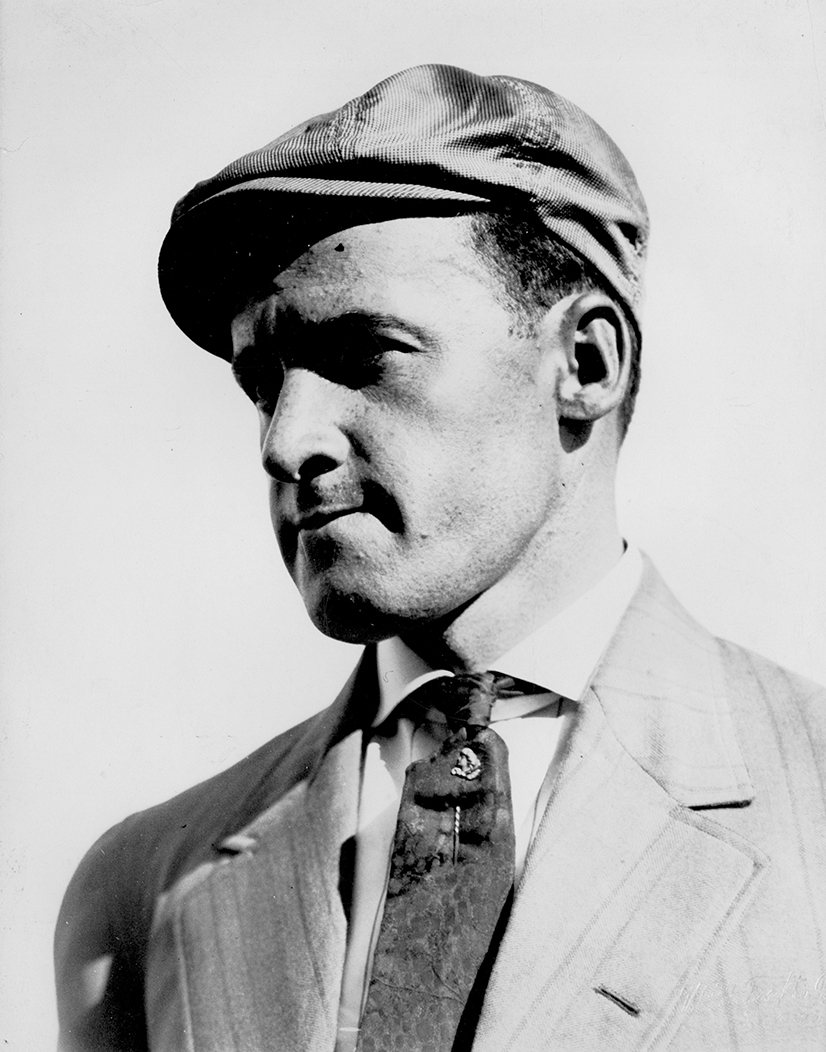 In June 1912, publications across the country eulogized Arthur L. Welsh, the pilot who had garnered the respect and admiration of those working in the new industry of aviation. Here is an excerpt from the Washington Herald of June 12, 1912:
"Al Welsh was one of the five original pupils of Orville and Wilbur Wright and was adjudged by his tutors to be the most skillful instructor in the art of flying in aviation circles, and only recently Wilbur Wright declared him the peer of any man in the world as a pilot. Although Welsh was one of the first professional birdmen, it could be truthfully said of him that he was of the new school of aviators. Intrepid but cautious he was conceded to be as safe when soaring at an altitude of 1,500 feet as when on the ground. He never played to the grandstands and has time and again condemned men who jeopardized their lives by attempting circus stunts."
****
The Dayton Jewish Observer thanks the following, who provided valuable information for this article:
• John Sanford, Special Collections and Archives, Wright State University
• Nancy Horlacher, executive director of curatorial services, Carillon Historical Park
• Glenn Easton, executive director; and Rabbi Stanley Rabinowitz, rabbi emeritus; Adas Israel Congregation, Washington, D.C.
• Catherine W. Allen, director, College Park Aviation Museum, College Park, Md.
• Laura Cohen Apelbaum and Wendy Turman, Jewish Historical Society, Washington, D.C.
© 2003 The Dayton Jewish Observer