For goodness' sake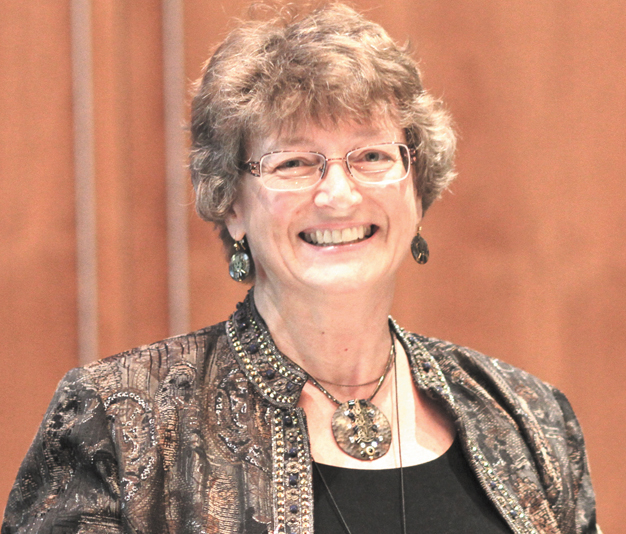 The Power of Stories Series
Jewish Family Education with Candace R. Kwiatek, The Dayton Jewish Observer
At this year's Rosh Hashanah party, soldiers at one Israeli army base were excited to learn there would be a raffle. As hundreds of soldiers each contributed 50 shekels and put their names into the raffle box, the buzz in the room grew. The winning ticket would receive the entire sum of 15,000 shekels. One of the soldiers debated what name to put on his ticket. He could really use the money. But a fellow soldier had recently been wounded on a military mission and was having a rough time. He chose to write that soldier's name instead of his own.
The moment of truth arrived. The commander shuffled through the box, selected a ticket and, miraculously, announced the wounded soldier's name. Later while cleaning up the room, the compassionate soldier emptied the box of unused raffle tickets into the trash. He noticed the name of the wounded soldier written on a ticket. Puzzled, he picked out another — and again, there was the name of the wounded soldier. One after the other, every ticket was inscribed with the wounded soldier's name.
What is goodness? In Jewish thought, goodness is human action, virtuous behaviors modeled after Divine goodness. Kindness. Generosity. Benevolence. Honesty. Altruism.
At its best, it's about being focused on others: acknowledging we are all equal in our humanity, recognizing the Divine image in every person, and acting accordingly.
Goodness is also about being benevolent moral caretakers of God's Creation for the benefit of humankind. In the words of Aristotle, "Human good turns out to be activity of the soul in accordance with virtue."
However, goodness itself isn't an action—How do you "do" goodness? It's a category that encompasses a broad range of acts: providing for the needy, teaching someone a skill, welcoming guests, judging others favorably, bringing about peace between people.
From the Bible to rabbinic works to prayer and beyond, acts of goodness abound in Jewish literature and law. But in daily life today, what does goodness look like? Unusual circumstances and spur-of-the-moment decisions could benefit from a straightforward, easy-to-remember guiding principle, especially when no familiar mitzvah (commandment) seems to apply.
These stories highlight traditional guiding principles to consider.
People first. Known as The Meat Maker, a stretch of the Trans-Canada highway through Banff National Park was once perilous to motorists and wildlife alike. A highway expansion project in the 1980s decided to address the problem. One wildlife research scientist acknowledged that the project's primary focus was on protecting motorists, not animals, but eventually the needs of both were met.
Within 30 years, the park had the most wildlife crossing structures—tunnels and bridges—of any park in the world. Meanwhile, Parks Canada created techniques to research and monitor animal movement, scientifically demonstrated proof of immensely improved motorist safety alongside increased genetic diversity among the animal populations and continues to influence and assist similar development worldwide.
Entrepreneur and author Tony Tjan concludes, "Purposely and proactively put people first in your decision making."
Greater needs. Businessman Samuel Abraham was rushing to catch a train when he passed a young boy walking barefoot. He stopped and asked the youngster why he wasn't wearing any shoes. When he learned the boy had none, Abraham took him to a nearby shoe store and bought him a pair, and then went to catch the next train. In the words of Rabbi Joseph Telushkin, "Consider the needs of others before your own, and acknowledge when theirs are greater."
Right and good. The family-owned E. Leitz Inc., famous for Germany's Leica camera, had a tradition of enlightened policies toward its workers, many of whom were Jewish. When Hitler became Germany's chancellor in 1933, the company's patriarch, Ernst Leitz II, began receiving frantic calls from Jewish employees asking for help.
He quietly began assigning Jewish employees, their families, and even friends to Leica sales offices in France, Britain, Hong Kong, and the United States. There, Leica executives paid them a small stipend until they found jobs in the industry. Known as the Leica Freedom Train, this little-known operation saved hundreds of Jews. As written in Deuteronomy, "Do what is right and good in God's eyes."
God's ways. During the Depression, Sam Fishman's parents had a little candy store in Brooklyn where they worked 18-hour days year-round to provide for their family. One scorching summer morning, a thin middle-aged man in a well-worn suit sat down at the soda fountain, exhausted.
In a quavering voice, he told Sam's father how he had begun walking long before dawn from the Bronx, 20 miles away, hoping to land the advertised tailor position nearby.
But when he got there, the job had already been taken. He sobbed, wondering when he would find work and how to tell his family.
Sam recounts, "I'll never forget Pa's face as he cried silently with his fellow man. He went to the register, took out $2 and change — the whole morning's receipts — and gave it all away."
Comforter. Provider. Rescuer. Deuteronomy challenges us to "Walk in God's ways always."
It has been said, "The good of any thing is found in its ability to accomplish what it was created for…to realize its purpose for existence as intended by its maker."
Our task as Jews, as humans, is to be partners with God in the ongoing experiment of Creation, to bring the blessings of goodness into the lives of others.
Literature to share
Madam: The Biography of Polly Adler, Icon of the Jazz Age by Debby Applegate. She was dubbed "the Queen of Tarts" and "the Female Al Capone," and she hosted the biggest names of the era from glitterati to gangsters in her Manhattan brothels. Madam is a brilliant biography that reads like a novel and brings the Jazz Age to life, from high society to underworld.
Bagels, Schmears, and a Nice Piece of Fish by Cathy Barrow. If you love eating New York bagels fresh from the kitchen, this book is for you. With only five ingredients, you can make your own bagels, and the possibilities for accompaniments are endless. This book is a delight.
Never Simple by Liz Scheier. You can love someone who has caused you a lot of harm. At the age of 18, the author learned her long-dead dad wasn't really her father, her social security number was a fake, and her birth had never been recorded. Compelling and daunting in turn, Never Simple is a memoir of both the author and her mother: a single parent plagued by escalating mental illness and a daughter trying to survive and learn who she really is.
Try It!: How Frieda Caplan Changed the Way We Eat by Mara Rockliff. Nobody eats those! In the 1950s, grocery stores sold only about five dozen different kinds of vegetables and fruits. Today that number is between 700 to 800. What prompted Americans to try something new, like kiwi fruit, mushrooms, or purple potatoes? Discover the answer and much more in this fascinating tale about a Jewish immigrant who changed the way we eat. Perfect for preschool and primary grades.
To read the complete November 2022 Dayton Jewish Observer, click here.