Coming-Of-Age exhibit's local premiere at Peace Museum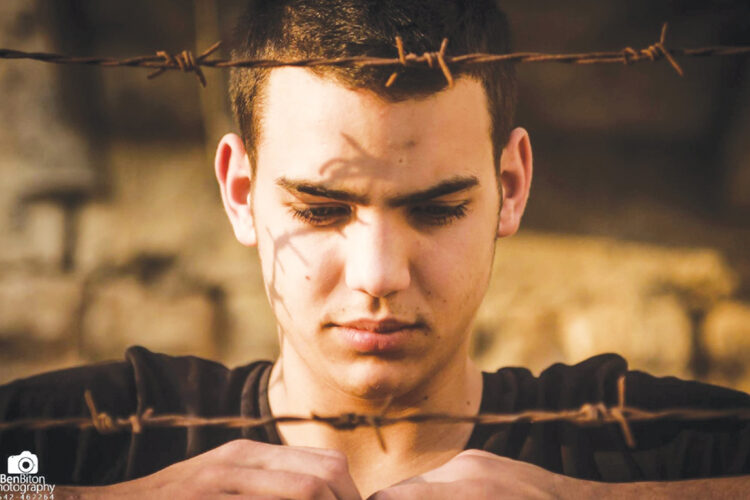 The photography and written narratives of 31 Jews, Christians, and Muslims from the United States, Hungary, and Israel ranging in ages from high school students to older adults are on exhibit at Dayton's International Peace Museum, Nov. 3 through Dec. 17.
Entitled Coming-of-Age: Photographs and Stories from Teens to Lifelong Learners, the international exhibit —which premiered last year in Tel Aviv — was curated by Marcy L. Paul, formerly senior director of Dayton's Jewish Community Relations Council and now director of the U.S. Central Consortium of Partnership2Gether.
Those whose works are on exhibit hail from locales linked through Partnership2Gether, a program of the Jewish Agency for Israel.
Dayton is in Partnership with Israel's Western Galilee along with Budapest, Hungary, and more than a dozen cities across the central United States.
Using the PhotoVoice technique — a social justice methodology to create community change that incorporates photography and written narratives — Paul asked participants to answer the question, "What was your coming-of-age experience?"
The JCRC received a grant from the World Religion Foundation in Dayton for the project, as a way for teenagers and young adults to find similarities in their lives and to learn about and discuss their differences.
High school-age students met virtually for sessions with other high school students around the world. So did young adults. Along the way, Paul found that older adults in Dayton wanted to participate too.
PhotoVoice is the same technique Paul used to facilitate Partnership2Gether's SlidingDors: Voices of the Second Generation project, which brings adult children of Holocaust survivors together to help them share their stories.
— Marshall Weiss
Coming-of-Age: Photographs and Stories from Teens to Lifelong Learners is on exhibit at the International Peace Museum, 10 N. Ludlow St., Dayton, Nov. 3-Dec. 17, with an opening reception at 7 p.m., Thurs., Nov. 3. For details, go to peace.museum.
To read the complete November 2022 Dayton Jewish Observer, click here.